This year has buzzed by at lighting speed with so many new and exciting things learned and accomplished. My purchase of the Cricut Maker is one of those exciting things accomplished. I wanted to share our latest project so you can learn how to make this New Year's Banner too by following our easy instructions.
This new adventure began when my daughter had shoulder surgery on Oct. 31. She started getting restless after a week of resting. I knew she needed something to do, but she was very limited since she had one arm in a sling and could not lift anything heavier than her clothes. She had previously mentioned how wonderful the Cricut Maker was and that we could use one, but at that time I brushed it off as another gadget to collect dust. What I did not know was it also cuts fabric. That bit of information was a game-changer for me. Now cutting those little ornaments, appliques, and letters for the banners was going to be a breeze and so much more.
New Year's Banner 2019 Decisions:
I wanted to make a banner for New Year's, therefore, I consulted my daughter about using the Cricut Maker to make it. My daughter, Olivia, is a graphic designer so she can whip up amazing designs in minutes and then she uses the Cricut Maker to cut out and/or write on the projects. It is like magic. I still had to make the decisions about the paper colors and I knew I wanted something traditional for New Year's. My choices were black and gold with a bit of tan and white as accents.
This post contains affiliate links. This means that if you purchase from one of these links I will make a small commission, but rest assured you will not pay more for any products.
How-To Video:
It will be so much easier to teach you how to make this great project by watching a video. In the video, I introduce my daughter, Olivia, and she shows you how to make this project from beginning to end.
My Amazon Picks:
Pin for later: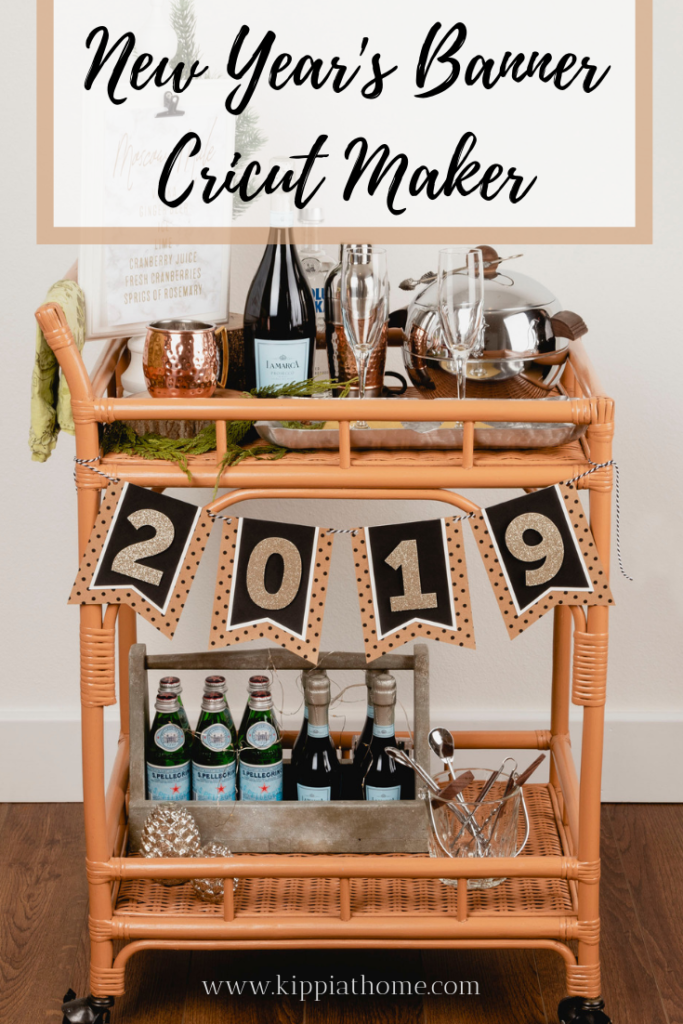 You might also like:
Happy New Year to you and yours. Have any New Year resolutions? Let me know some of your best New Year goals and resolutions in the comments below.
Happy New Year,
Kippi
Comments
comments