Product Description
Handmade Clock Class – March 30th from 2 to 4 p.m.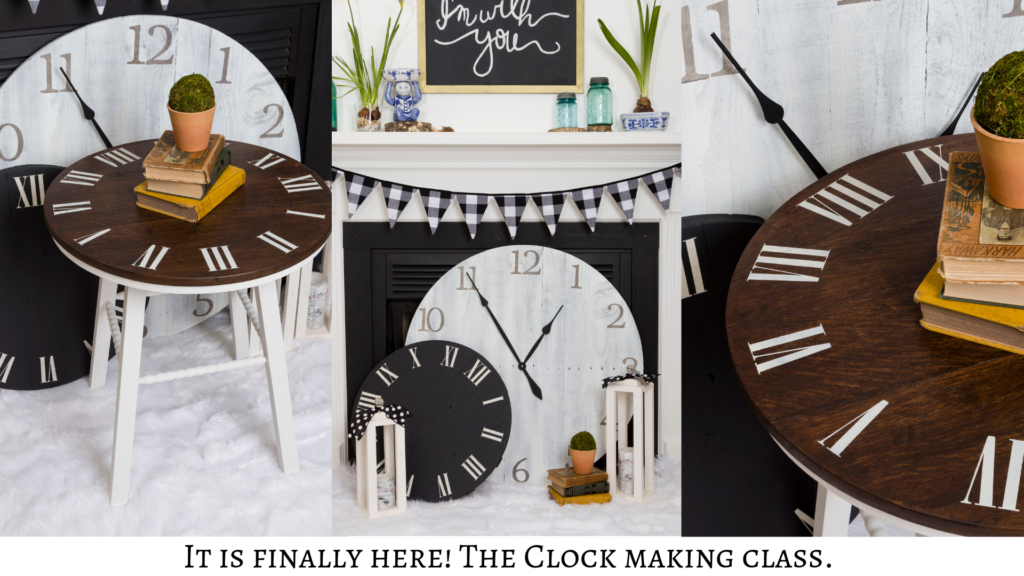 Please join us as we make a one-of-a-kind clock for your home. Handmade Clock Class will be a fun and creative class with a ton of instruction. You don't need to know how to paint or build to make one your own masterpiece we will guide you the entire way. These beauties are a real statement piece. Each student makes either a 24″ ($59) or 36″ ($69) clock or clock table. Customize your clock with the addition of a clock maker or other detail in the center. These clocks make a wonderful table top too. They can be added to a table or add hairpin legs and you are set for your unique look. Note: if you want to make the table with the hairpin legs please let me know in the comments and checkout the legs. I cannot wait to see what you create!
Hairpin Legs Idea (see the photo for the legs):
This post may contain affiliate links. This means that if you purchase from one of the these links I will make a small commission, but rest assured you will not pay more for any products.
Hope to see you soon. Let me know if you  have any questions. Have a great day, Kippi
Comments
comments