Learn how to paint a brick fireplace for an instant update. Fireplaces can be a gorgeous focal point in your home, so updating them to fit your style is easy.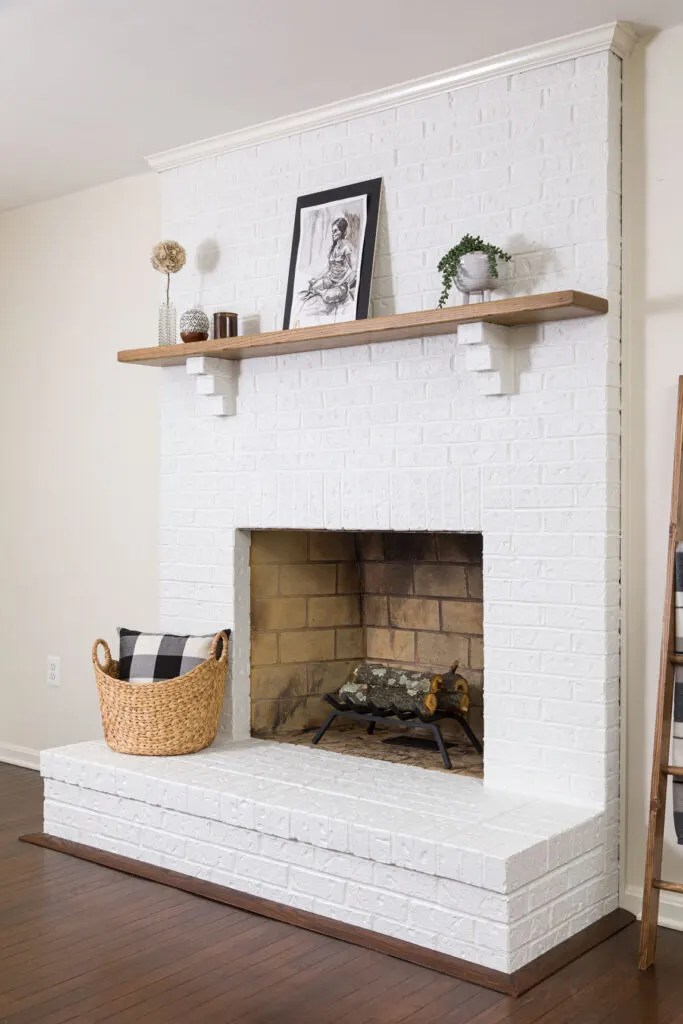 This post contains affiliate links. I will make a small commission if you purchase from one of these links. However, you can rest assured you will not pay more for any products.
Painted Brick Fireplace Step by Step
The first step is gathering your painting supplies and selecting your paint/primer.
I choose a white paint to lighten up our living room.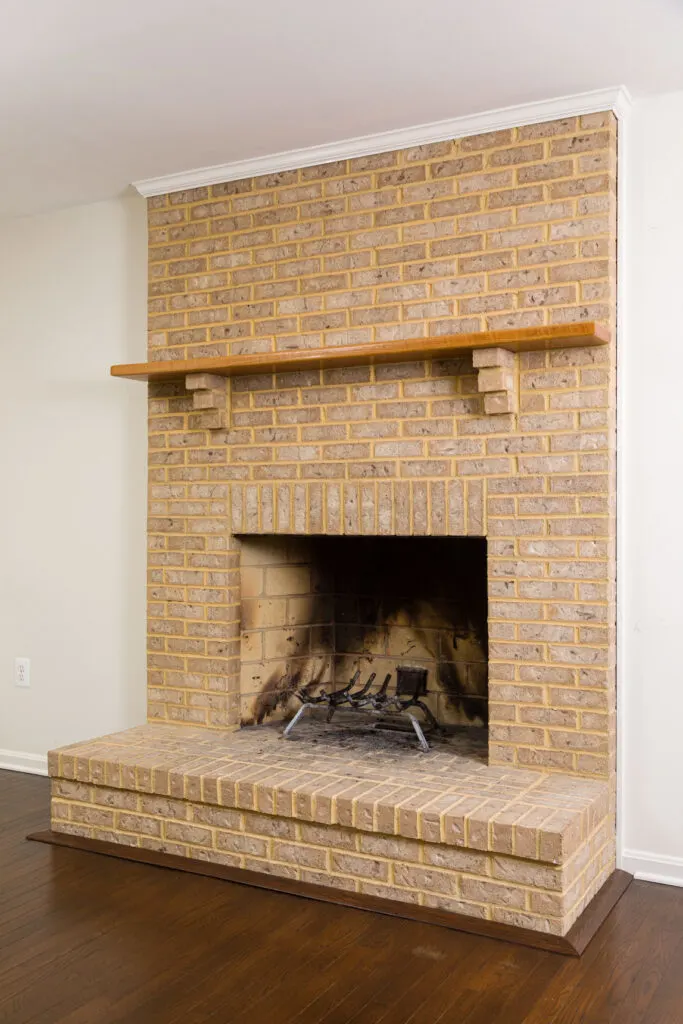 Step One Supplies
Paint (we used latex paint)
Primer
Paintbrush
Painters tape
Small roller
Paper towels
Note: If you want to paint the inside of your firebox, you will need to use safe paint for high temperatures.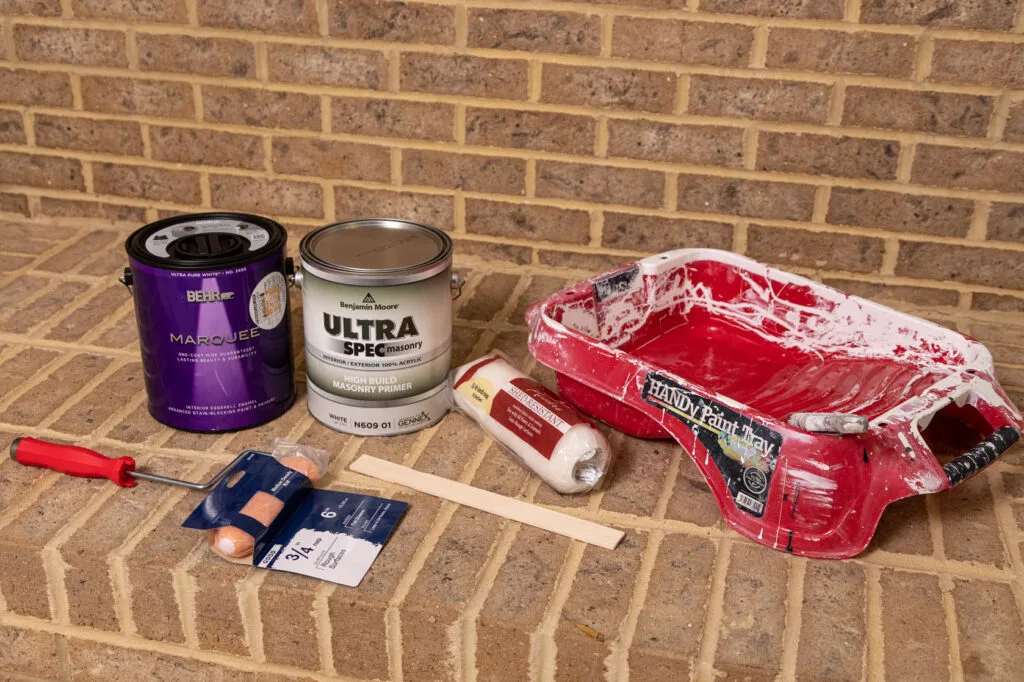 Second Step Cleaning
I used a vacuum with a brush attachment to clean the fireplace surround and face to remove dust and cobwebs.
You can easily remove soot, ash, and carbon deposits; read more about how in this cleaning brick post.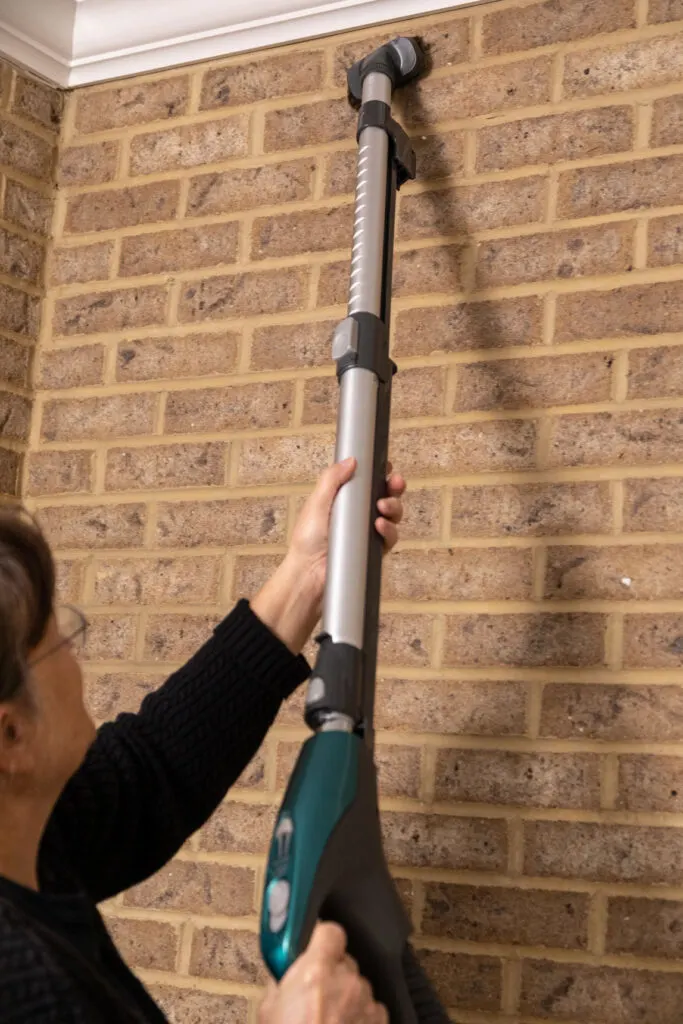 Third Step Primer
You will want to use a good-quality masonry primer to prime the brick.
It is easily applied with a roller made for textured surfaces. For the taller areas, I used an extension pole on the roller.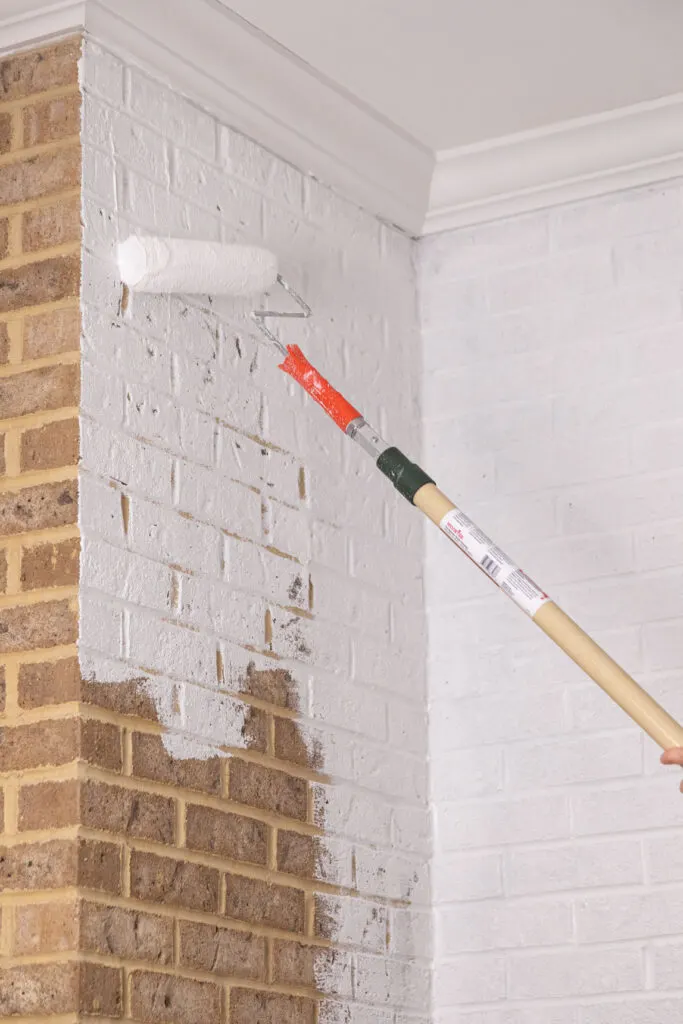 Next, you can use a paintbrush to paint the areas the roller misses, such as the mortar lines.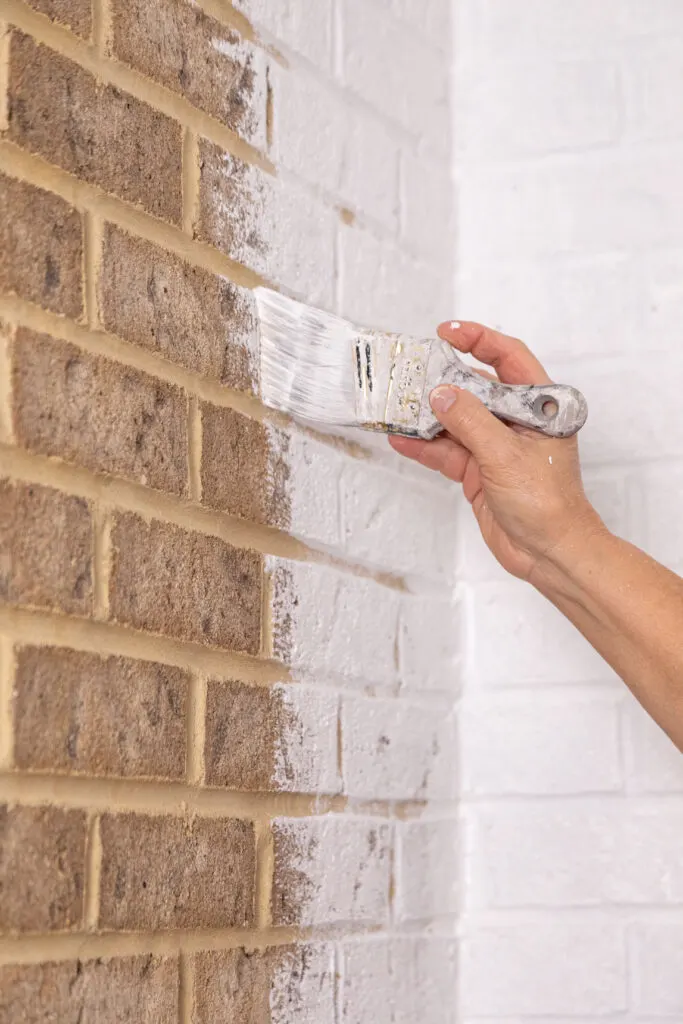 The primer does not entirely cover the brick color; however, the fireplace only required one coat of paint.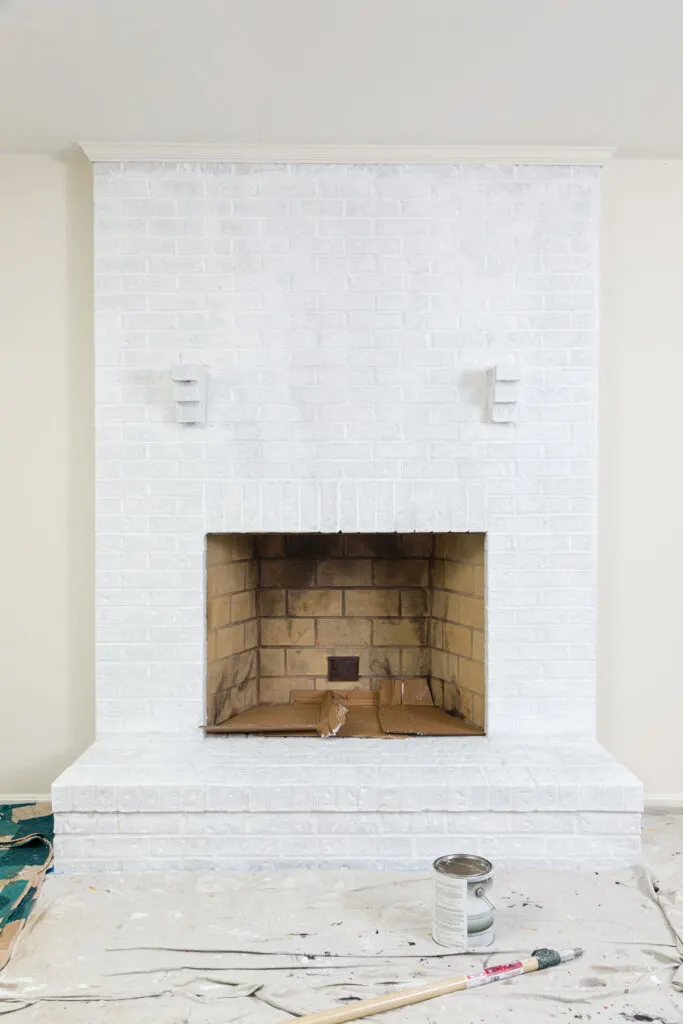 Paint Brick Fireplace Step Four
Use a roller to paint the face of the brick.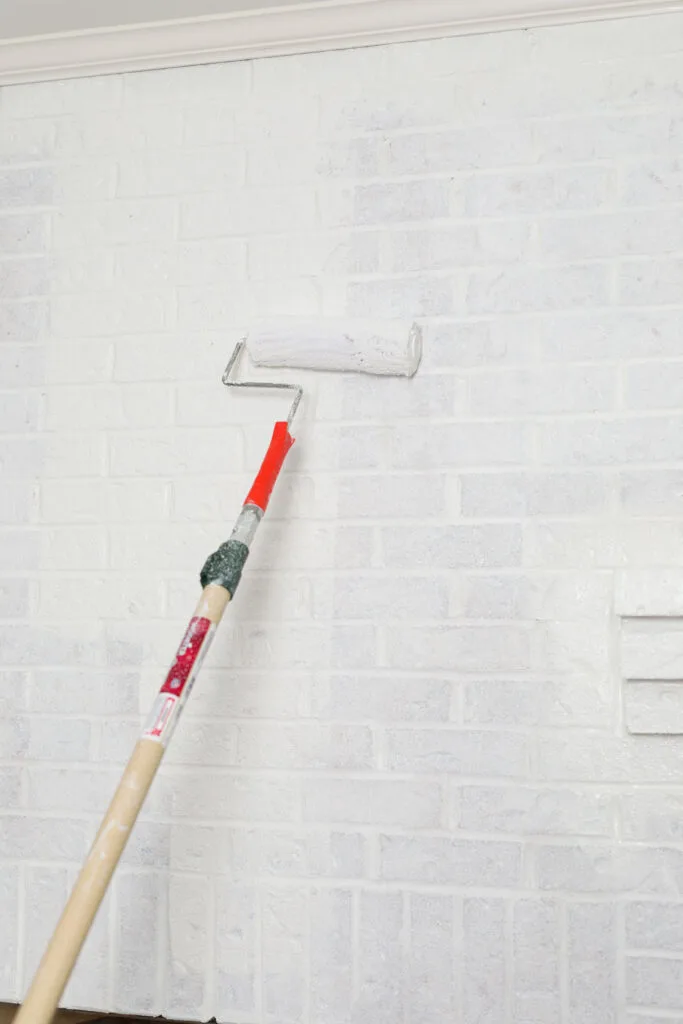 While the paint was drying, I refinished the oak mantel. I used a stain to darken the wood, then finished it with polyurethane. To update the wood grate, I used high-heat spray paint.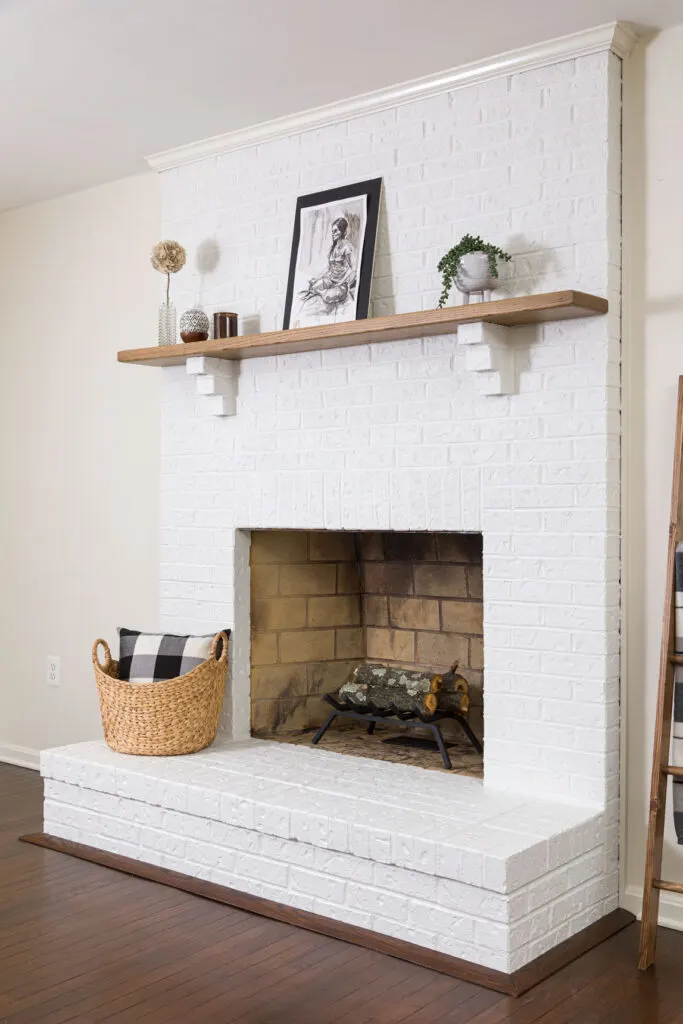 See you soon,
Kippi
Ps. You can find this post on Between Naps on the Porch.