Fireplace cleaning is easy with these simple tips and tricks. Regular cleaning keeps your fireplace looking and working at its best.
*Please note that cleaning your fireplace is an excellent idea before you paint.
If you enjoy before and afters, you might enjoy this furniture makeover.
You might want to get a chimney inspection; read more about it at the Chimney Safety Institute of America.
How to Clean a Fireplace
Cleaning a wood-burning fireplace can only be done when it has cooled completely.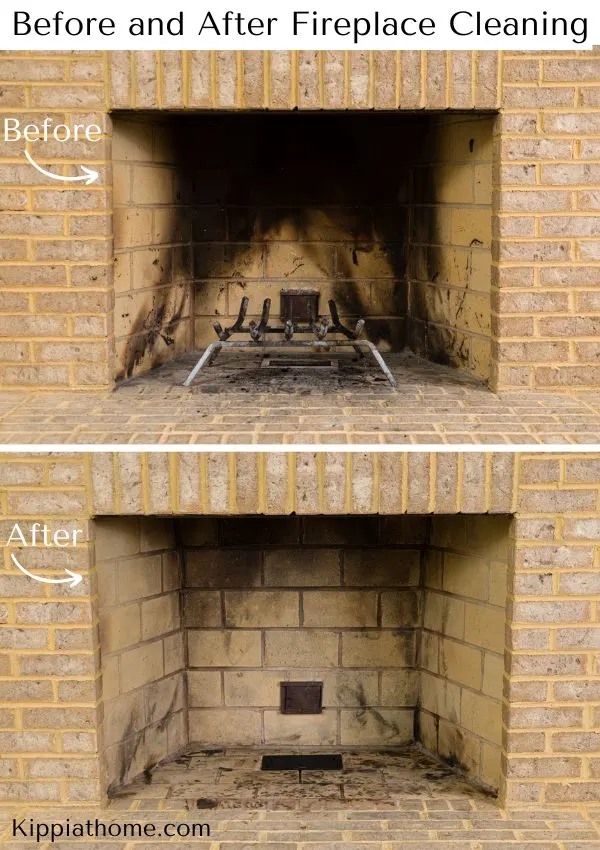 This post contains affiliate links. I will make a small commission if you purchase from one of these links. However, you can rest assured you will not pay more for any products.
Prepare for Cleaning
The first step to cleaning a wood-burning fireplace is to remove the andirons or wood grate (rack).
Use a bucket to place any pieces of wood in it. Then sweep out any ash and debris with a whisk, broom, and dustpan. Next, use a vacuum and vacuum the face of the fireplace, then vacuum the inside of the firebox.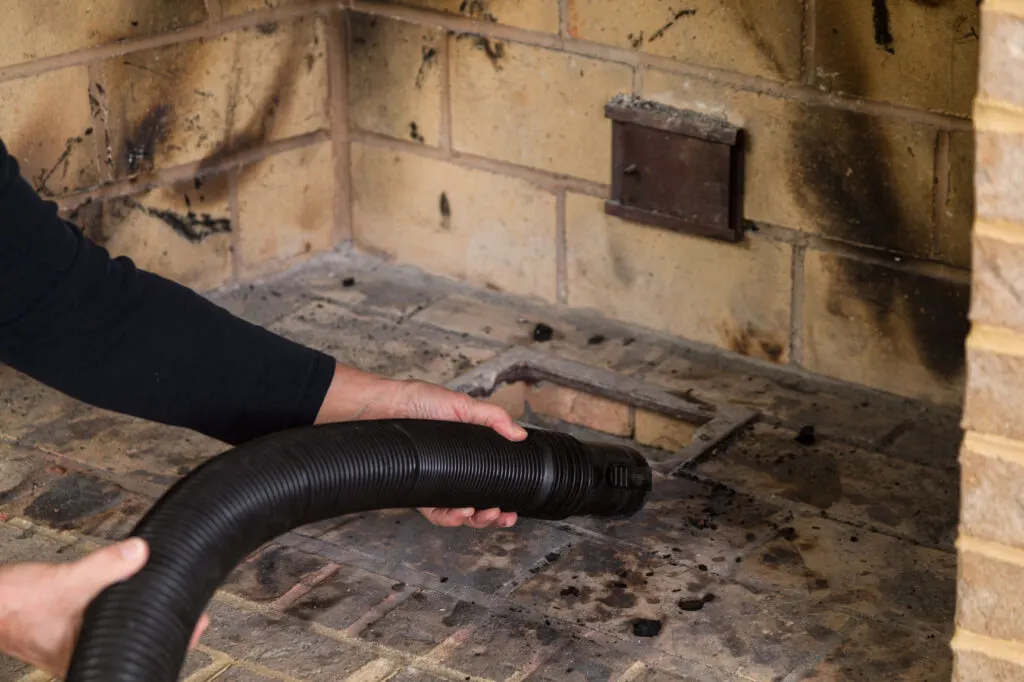 Fireplace Cleaning Supplies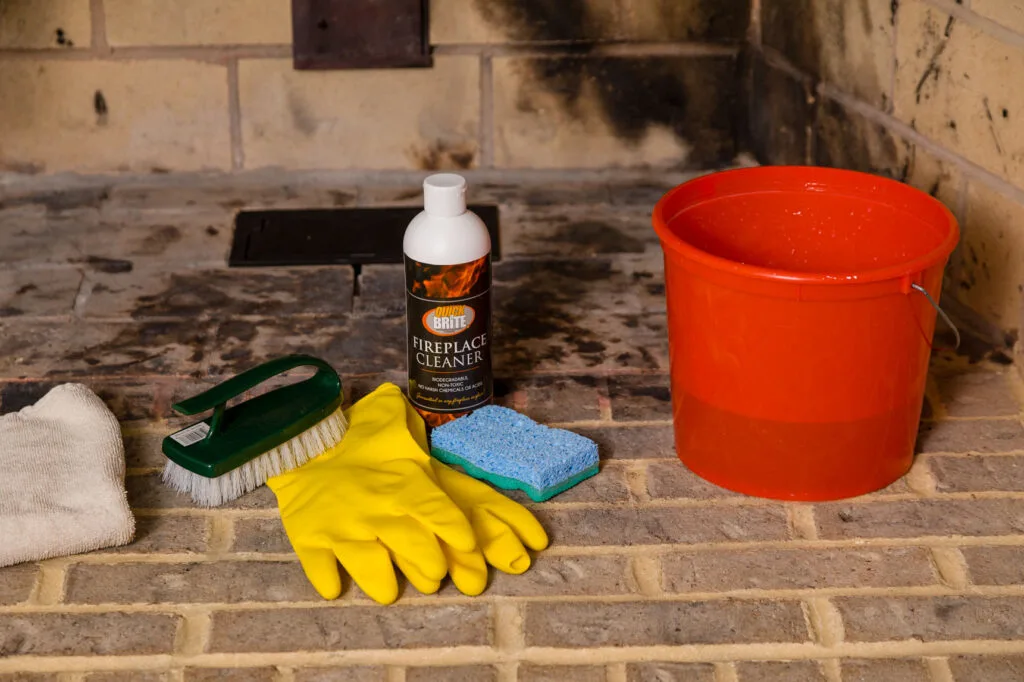 Sponge
Scrub brush
Bucket with warm water
Gloves
Drop cloth or old towels and rags
Paper towels
Spray bottle with water
How to Clean a Fireplace Step by Step
Before you begin, read the cleaning solution's directions.
We used a non-toxic cleaning gel which is perfect for indoor use.
The first step is to wipe down the dirty bricks with a sponge and water.
Next, apply the fireplace cleaning gel and scrub with the brush provided. This cleaner will remove soot, ash, creosote, and carbon deposits. However, you may need to repeat these steps for stubborn stains.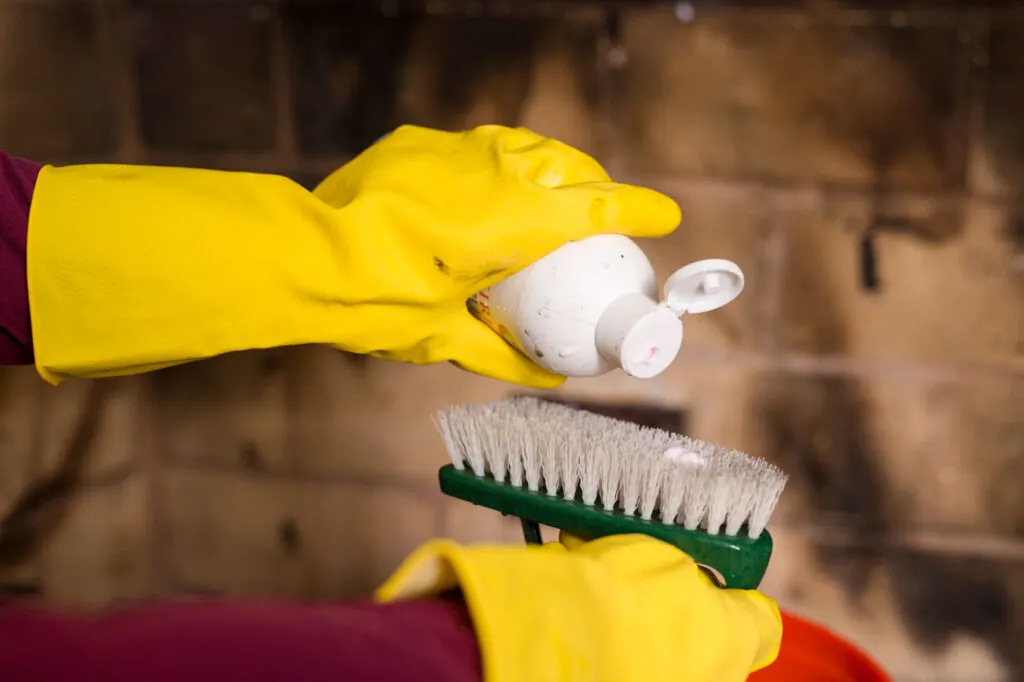 You will want to use old towels and rags to sop up excess water.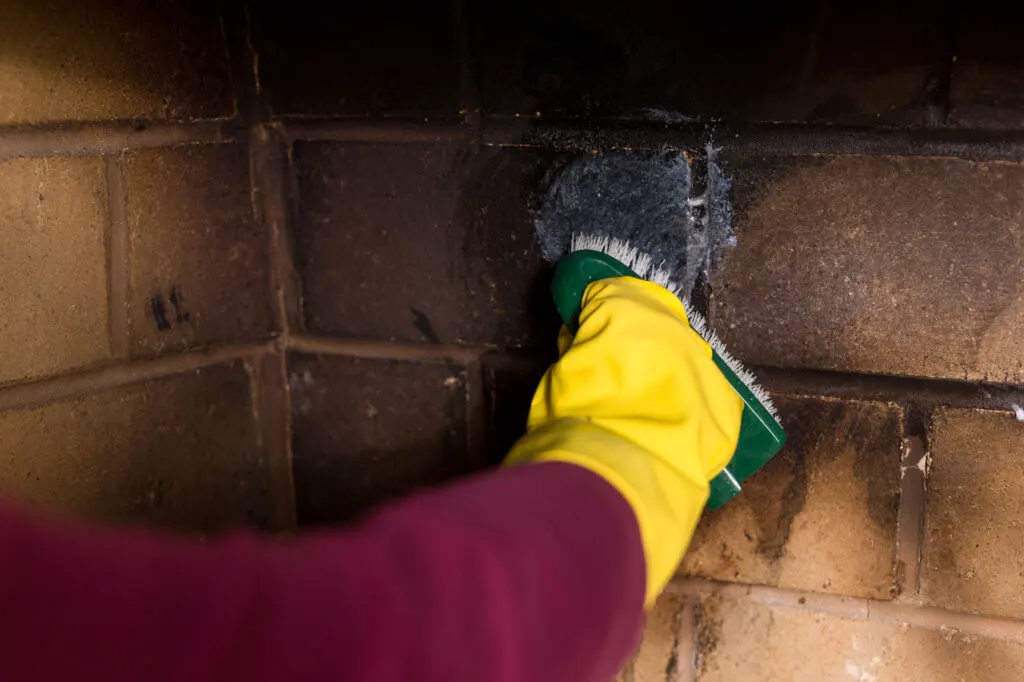 Use the scrub brush provided with the cleaner. However, use a stiff bristle brush if you did not receive a scrub brush.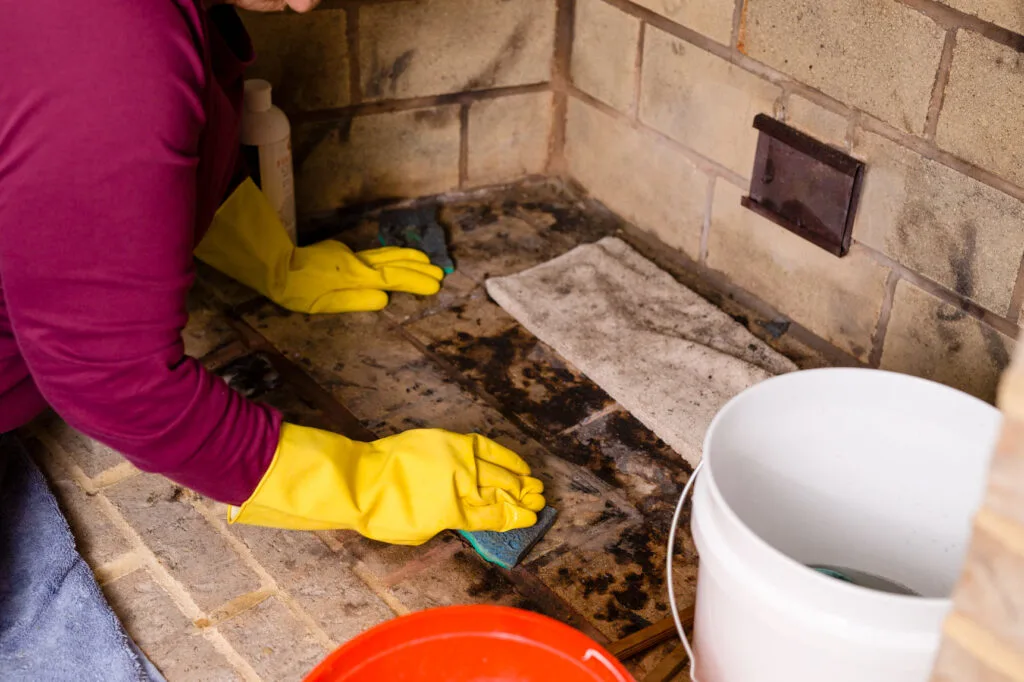 To rinse the fireplace, you will want to place a drop cloth or old towels in the firebox and spray clean water on the cleaned bricks.
Fireplace Door Cleaning
You can use the same product and techniques to clean your fireplace door, but substitute the scrub brush for a rag to prevent scratching the glass door.
Painting the Wood Grate
Note: this cleaning product can be used for gas fireplaces as well.
You can use a garden hose to rinse it off. Also, you can paint it with fire-proof paint.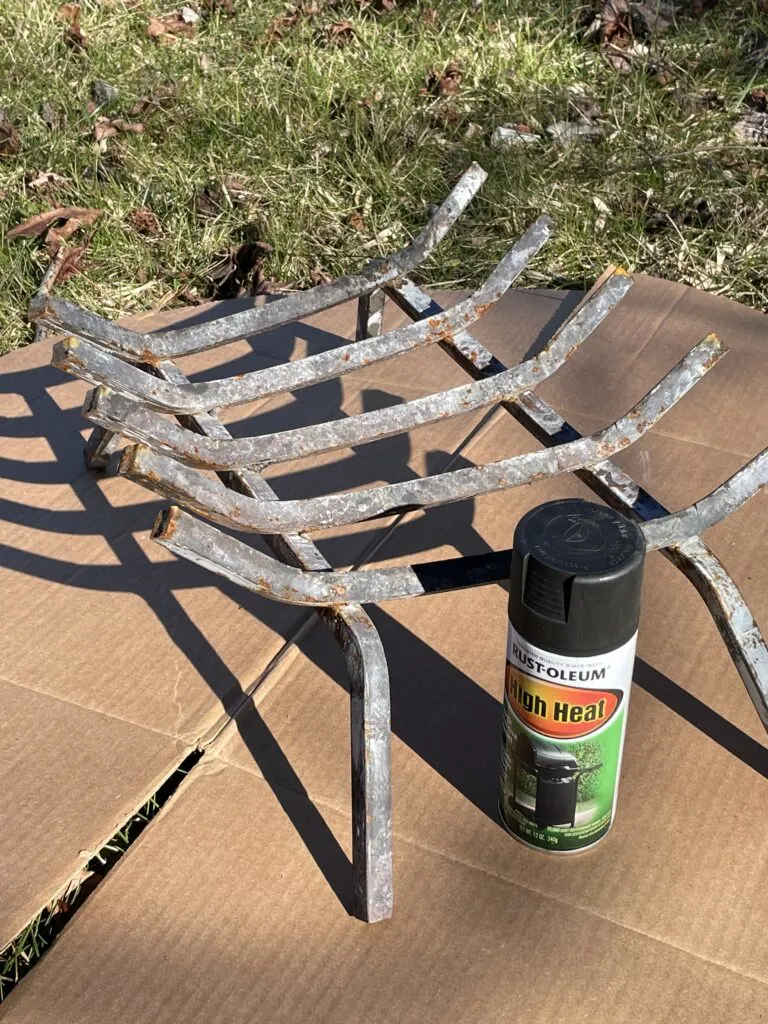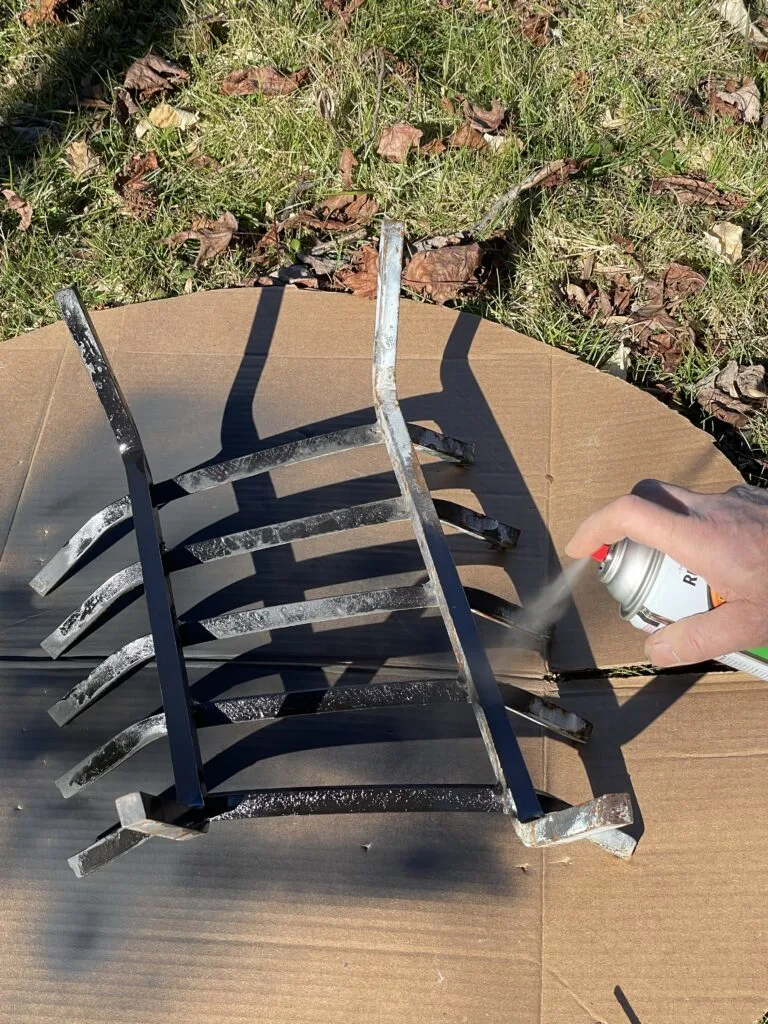 The brick was easy to clean, and if you do it regularly, your fireplace will look great for years.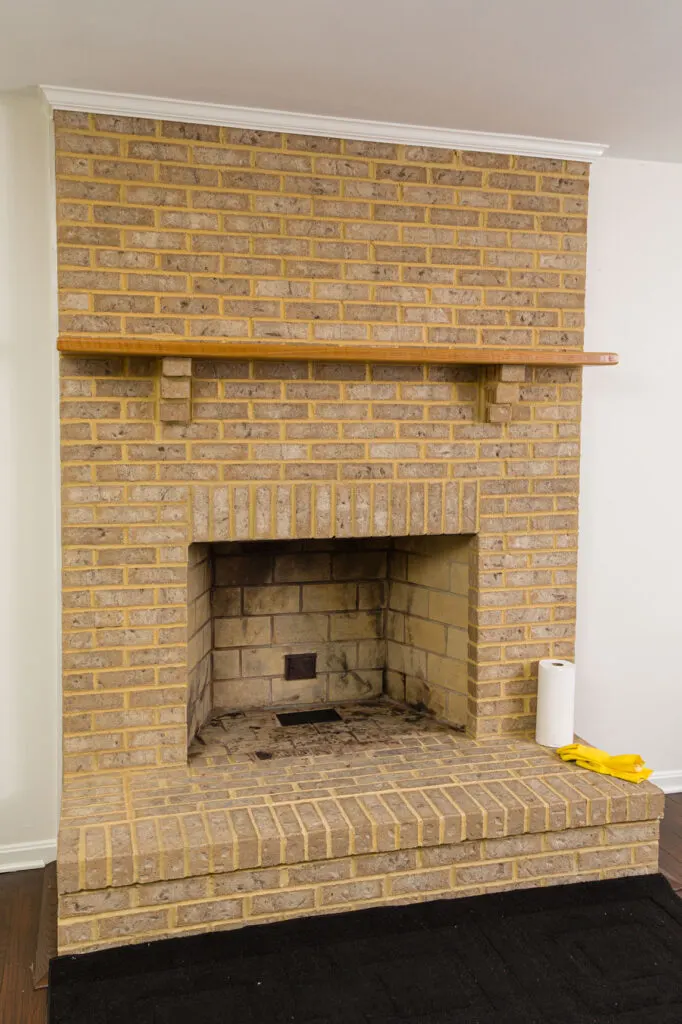 See you soon,
Kippi
Ps. You can find this post on Between Naps on the Porch.