If you have been reading my blog, you already know we are a team (family) of four creatives. We all pitch in to create and assist the other team members on projects. It is a seamless blending of talents and the best place to be on this side of heaven. Crafting concrete was going to be a fun challenge.
DIY Crafting Concrete Ideas
We are all going to Haven Conference (a blogging conference), and some fun contests have been offered to the attendees while we are waiting to attend. So we decided why not try our hands at the Quikrete contest. We had to make something with one bag of concrete and make a video of the casting. I had never used concrete and had no idea if this was a good idea, but the team wanted to do it, so I would need to be a quick study on concrete.
Planters and Water Fountain
Since I love gardening, I wanted to make something for my garden and plants. My projects would be displayed in front of our DIY trellis with solar lanterns.
This post may contain affiliate links. This means that if you purchase from one of these links, I will make a small commission, but rest assured, you will not pay more for any products.
We all used Quikrete, but each project used a different mixture. I had no idea there were so many kinds of combinations. It was a breeze to create my project using concrete.
I wish I had learned about the ease of using Quikrete years ago. You can see me how to make Planter and water feature video HERE. Please note I was out in the Florida sun during the filming.
Supplies for Planter and Water Fountain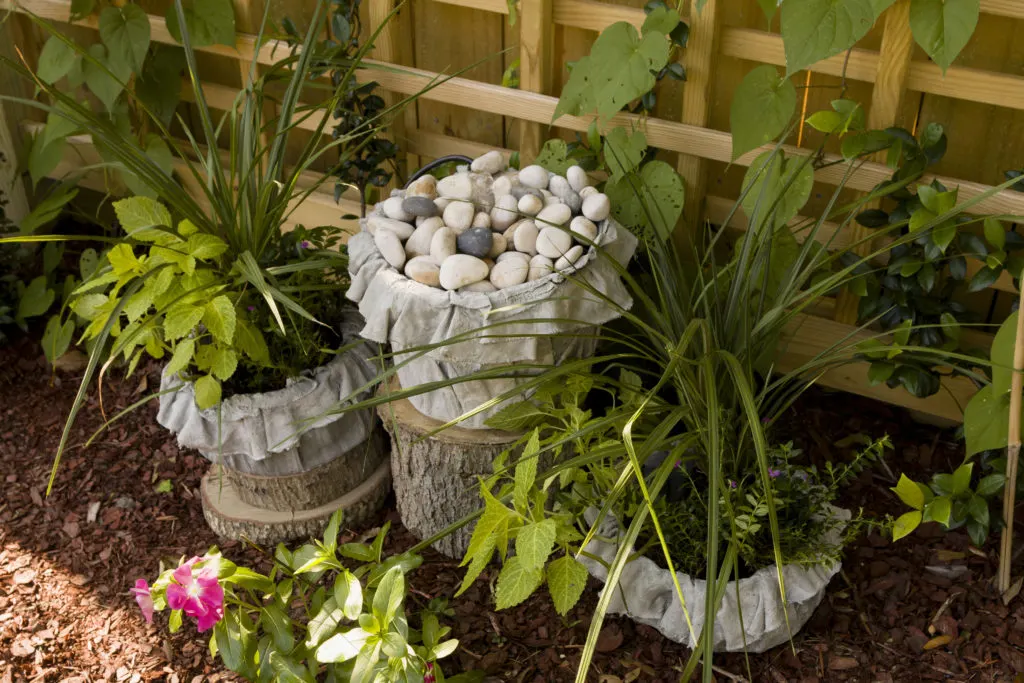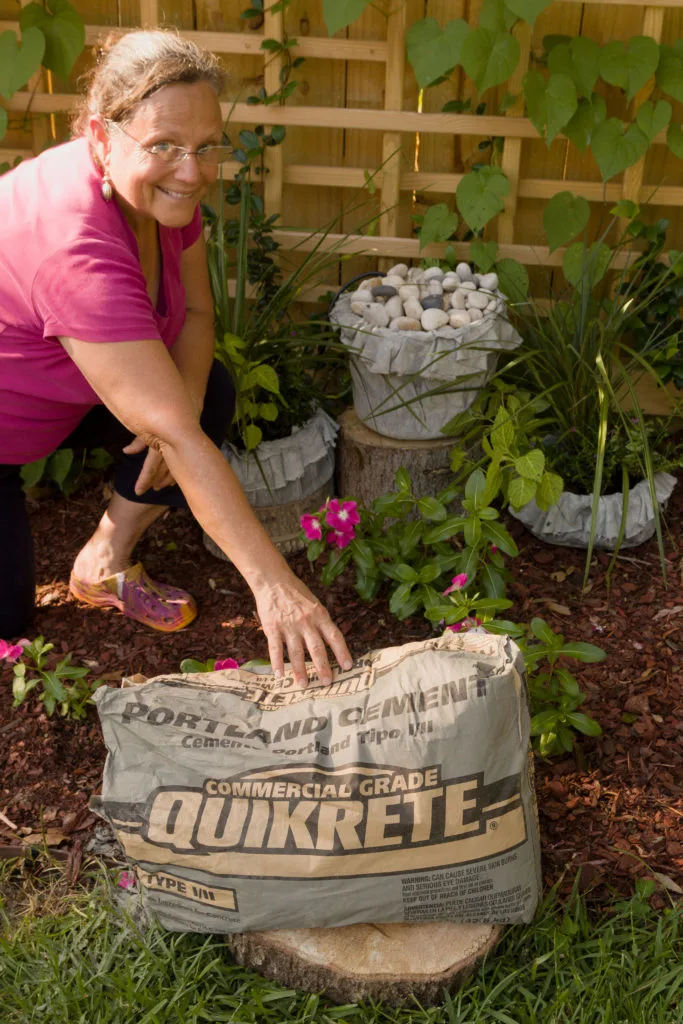 Don't want to miss out on any great inspiration, then it's so easy to fill out the form below, and you will be joining thousands who are already insiders:
DIY Downspout Splash Block
Patrick was our resident concrete expert and was at ease working on his project. He jumped in the first day and finished it, then made a couple more projects. Watch Patrick's how-to video HERE.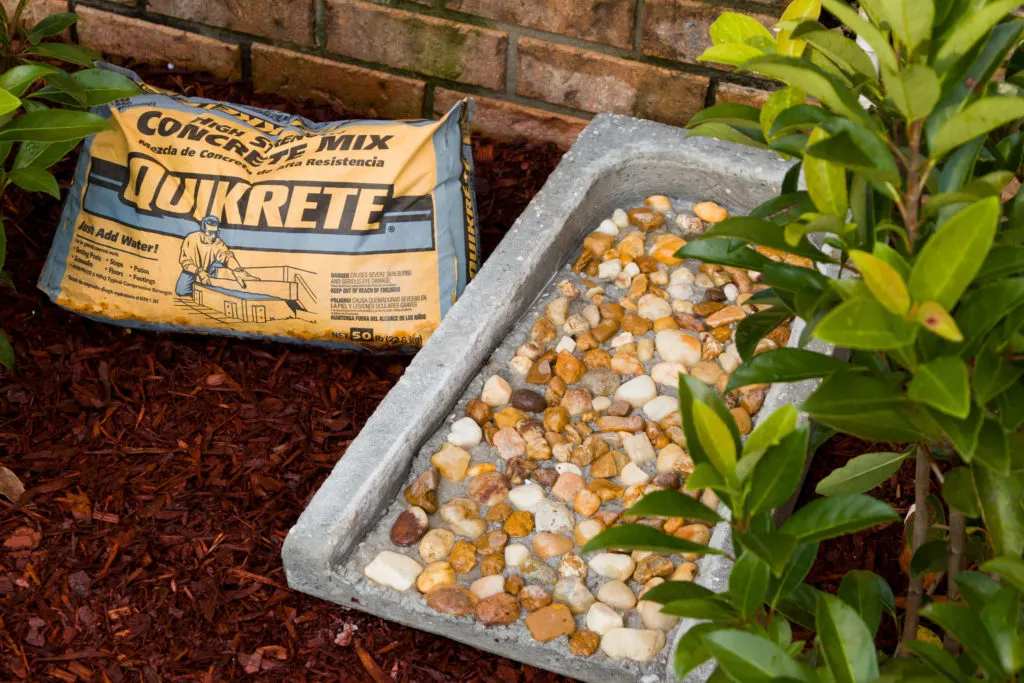 Concrete Flower Planter
Since Sean used concrete for his Eagle Scout project, he was familiar with it, but his form was a masterpiece even before he did his project.
You can watch Sean make this gorgeous planter HERE.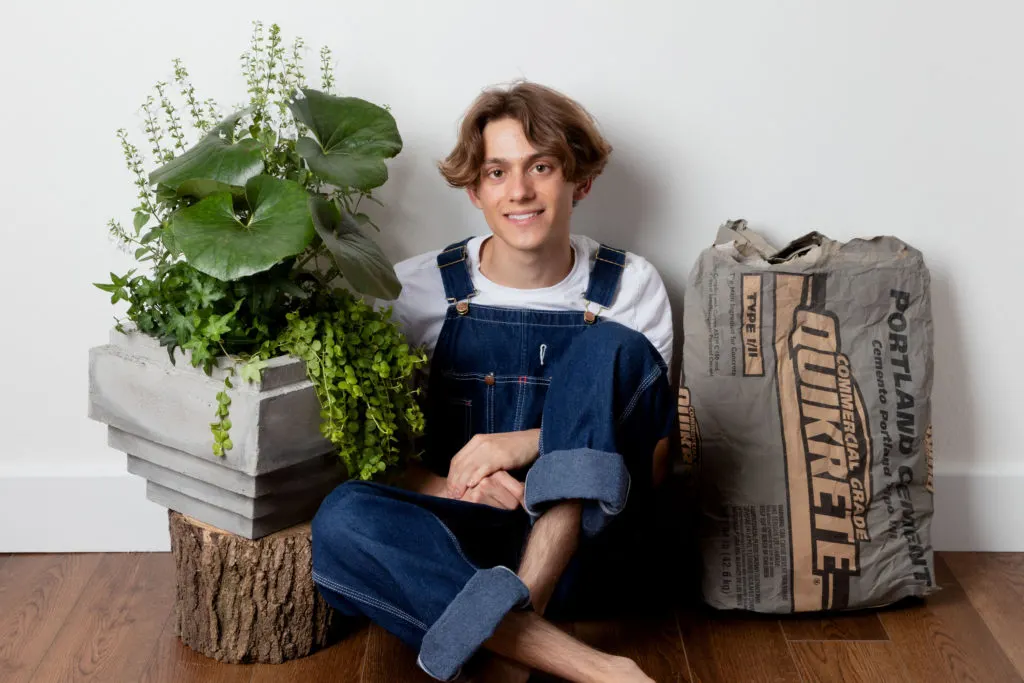 Check out more about Sean HERE.
DIY Concrete Hanging Planter
Olivia: This was her first time using concrete to create, and she did a stunning project. See how Olivia made a concrete hanging planter HERE.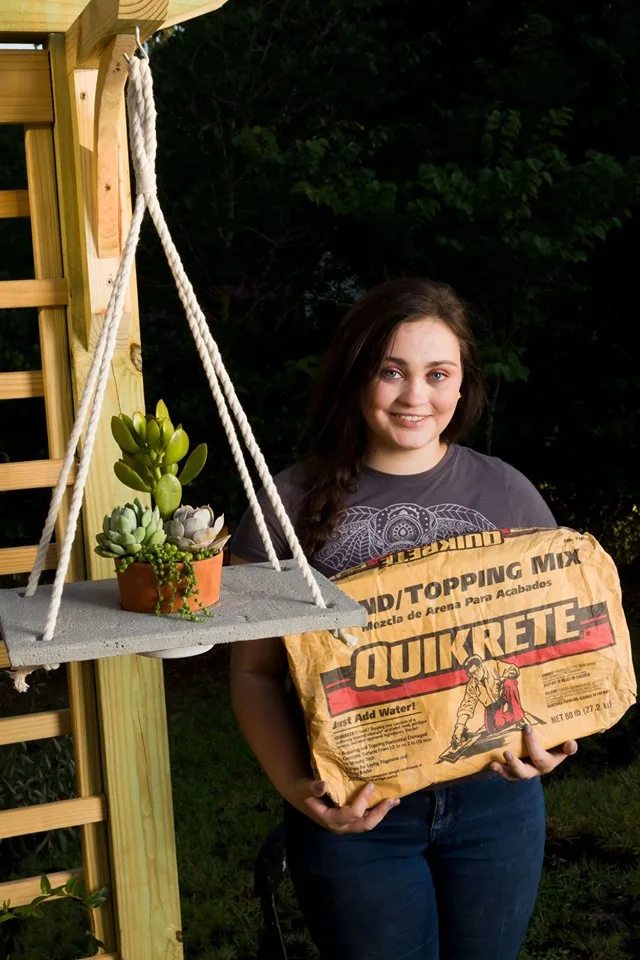 This was a fantastic learning experience for our team, learning how to craft concrete and work on four different projects simultaneously. I highly recommend using Quikrete for crafting since it is easy to work with, and you can make endless functional and gorgeous masterpieces.
Happy Quikrete Crafting,
Kippi