Handmade paper tags are the easiest way to add a contents label to baskets and more. I use them for organizing our closets.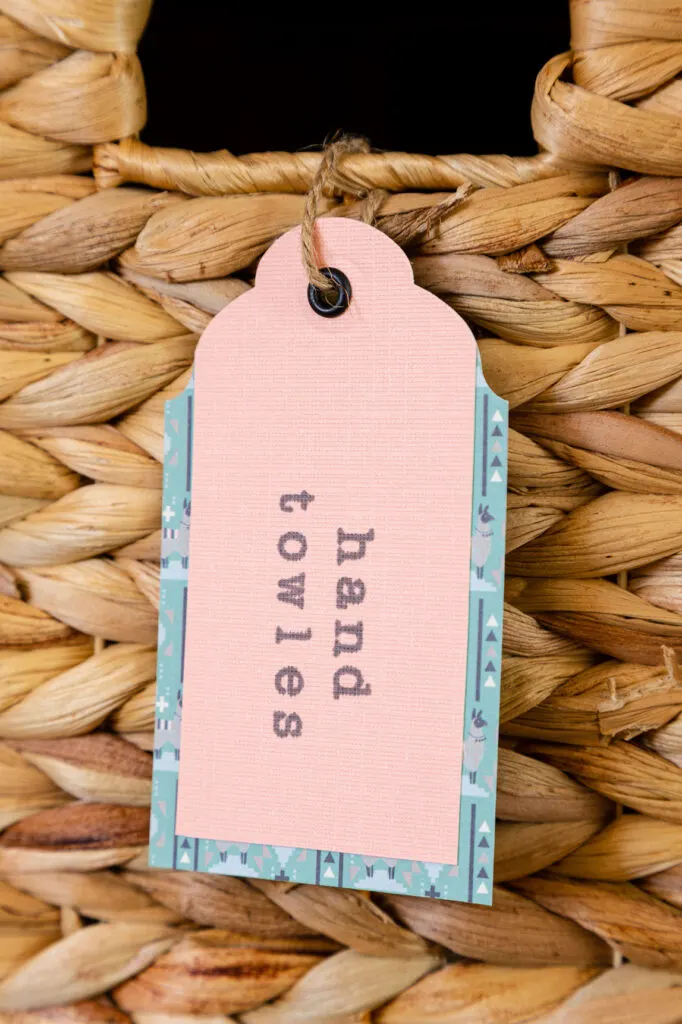 DIY Tag
The first step to making tags is selecting your paper.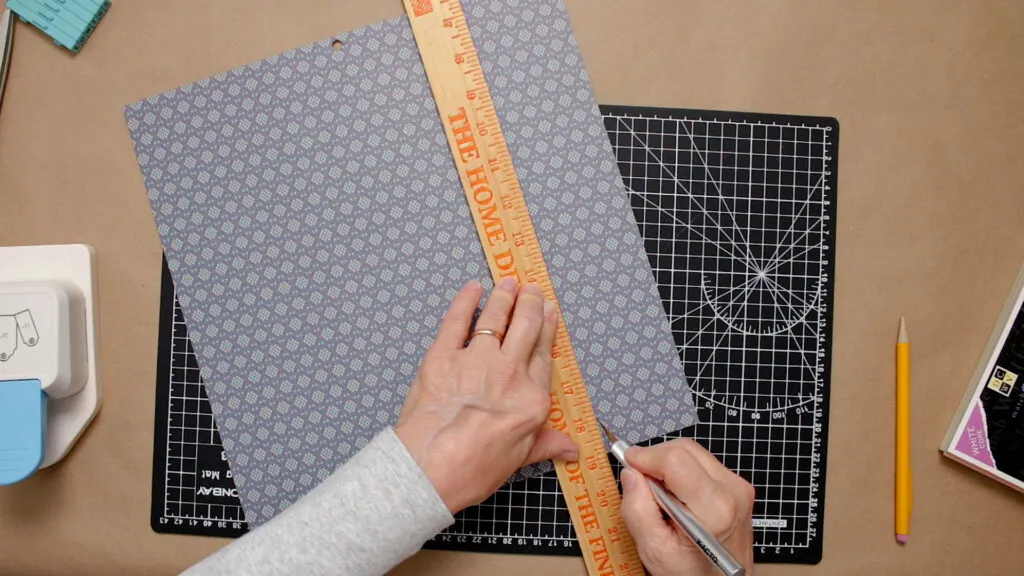 This post contains affiliate links. In other words, if you purchase from one of these links, I will make a small commission, but rest assured, you will not pay more for any products.
You might also enjoy this earlier post about organizing.
Tag Supplies
Next, gather your supplies and tools.
Craft paper, Kraft paper, or gift-wrapping paper
Adhesive craft paper
Eyelets
Twine or ribbon
Scissors
Ruler
Pencil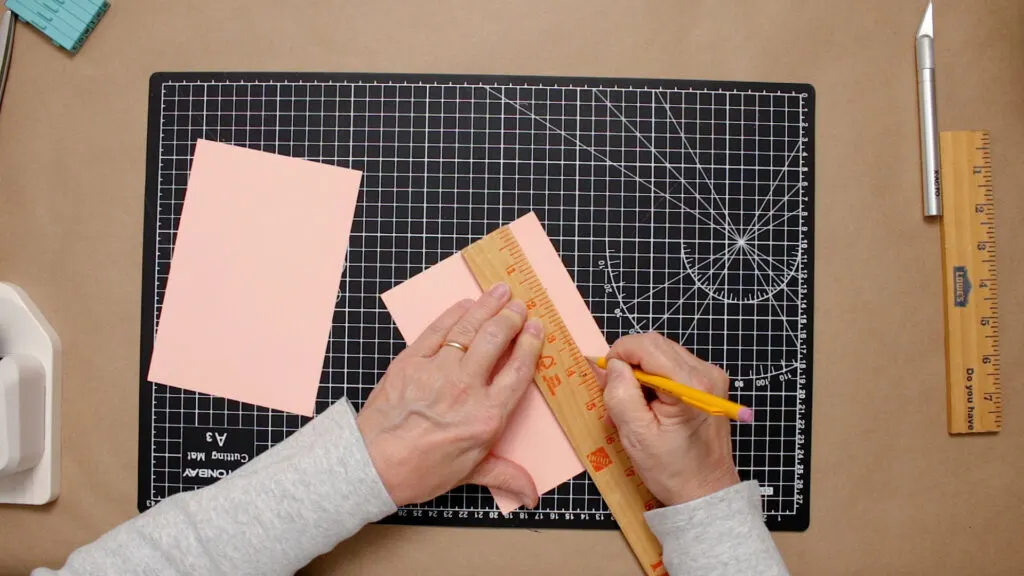 Paper Tag Punch
To make tags, you need to cut your paper strips to the desired width and length.
Then place your paper strip into the center tag punch and press the punch down to cut and stamp the tag.
Note: I like to cut my strips of paper longer than needed. So that I can trim it to the desired length after it is punched.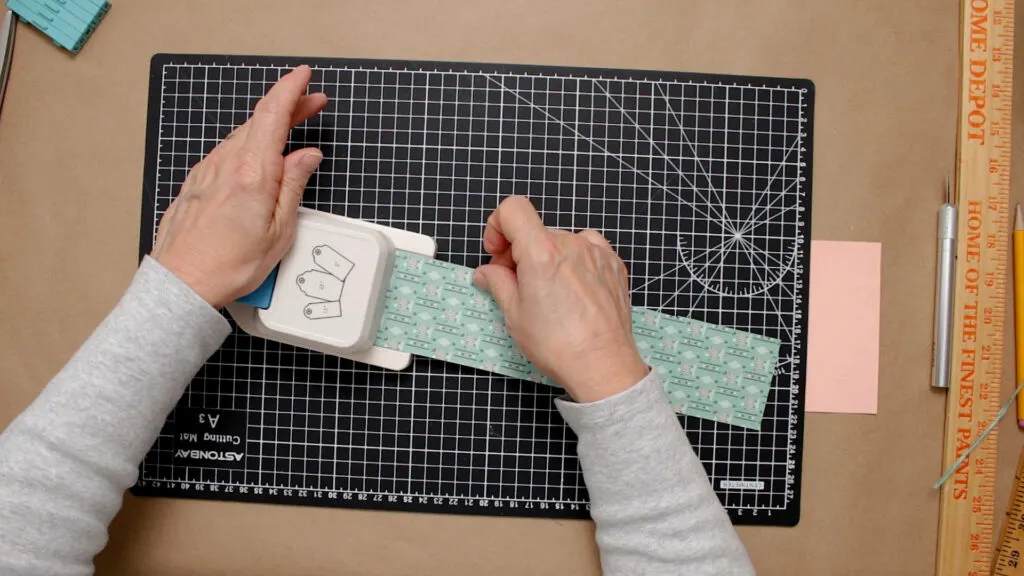 Next, trim the tag using a ruler, craft knife, or paper cutter.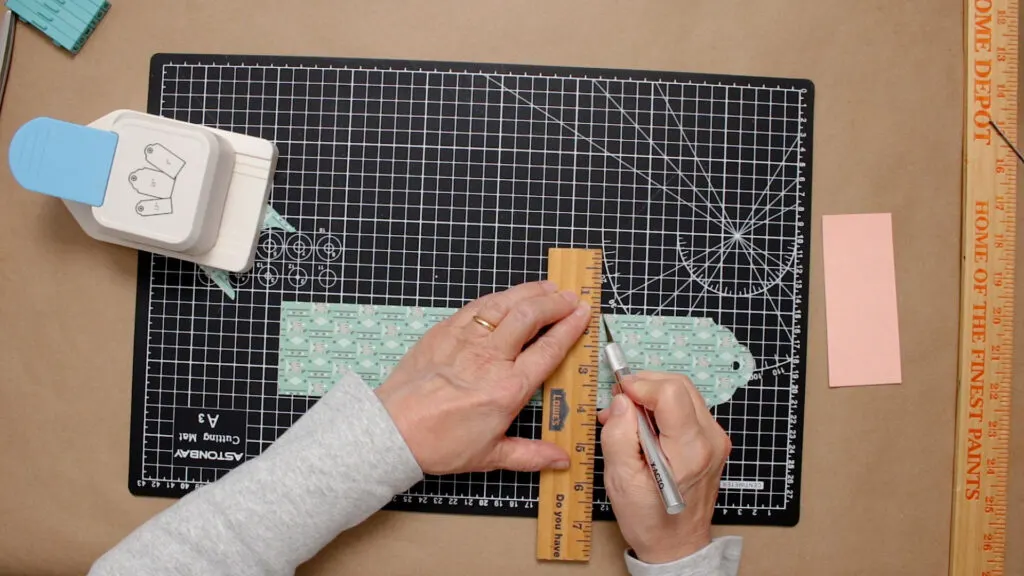 To create a smaller top tag, you will need to cut your paper strip into one of the smaller sizes your tag punch uses.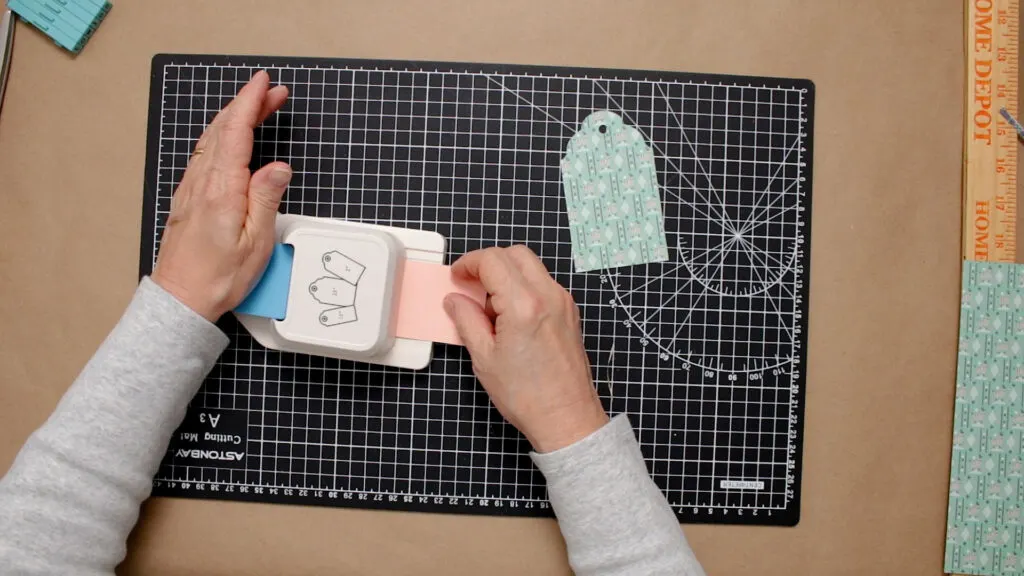 Then attach the top tag using adhesive.
Note: I used adhesive paper.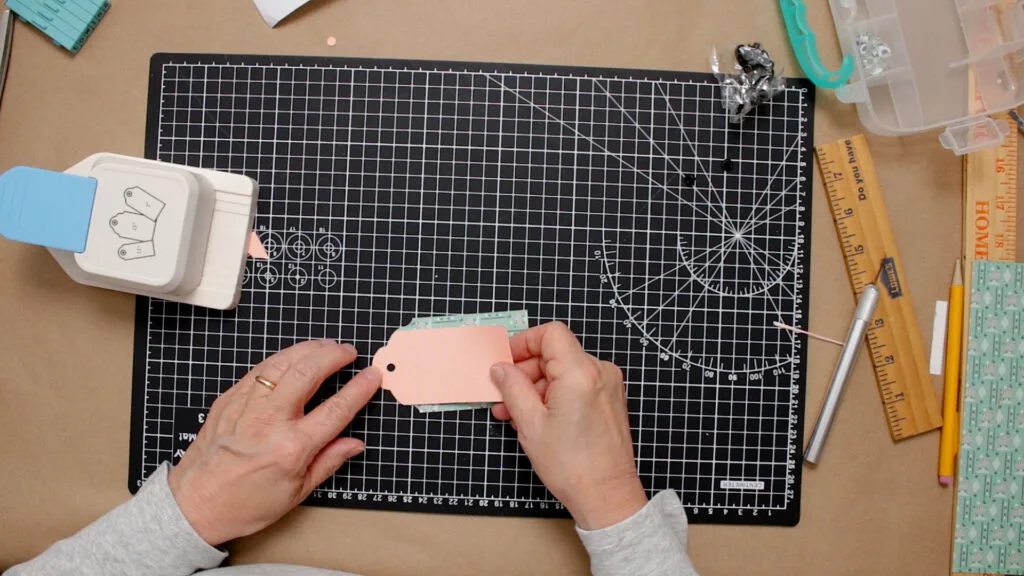 Add Eyelet
I used a Crop a Dile and a metal eyelet that I placed through the hole made by the tag punch to attach an eyelet.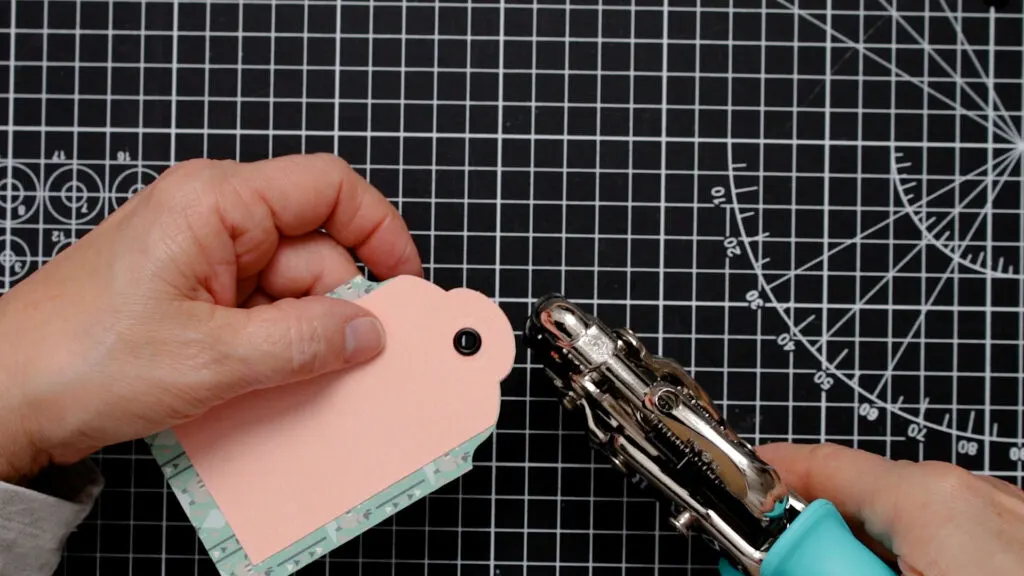 Stamping Paper Tag
To add personalization to tags, I like to use stamps and ink.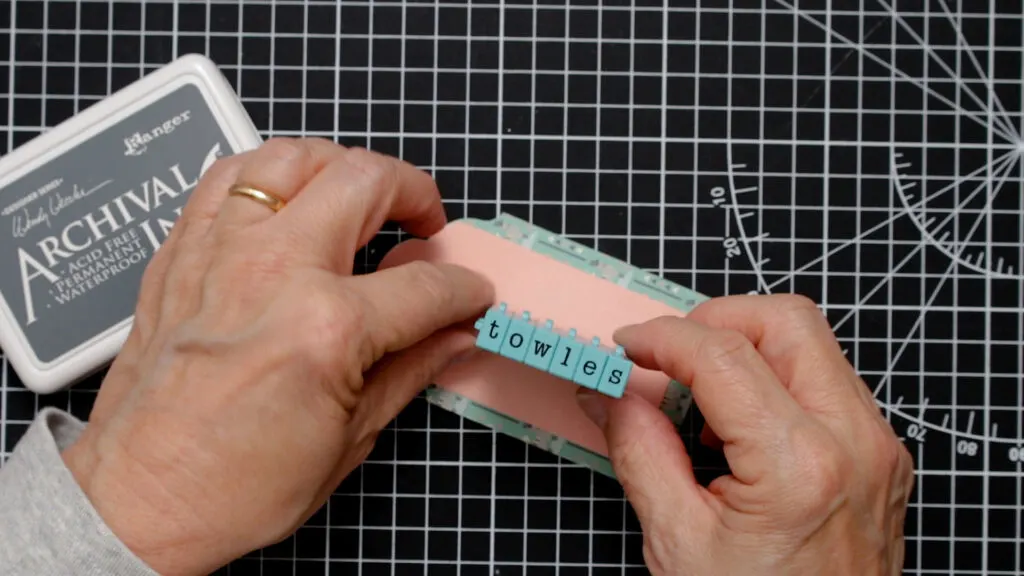 Next, you can add a string, fabric scraps, twine, or tie to attach the tag to your basket, bin, gift, etc.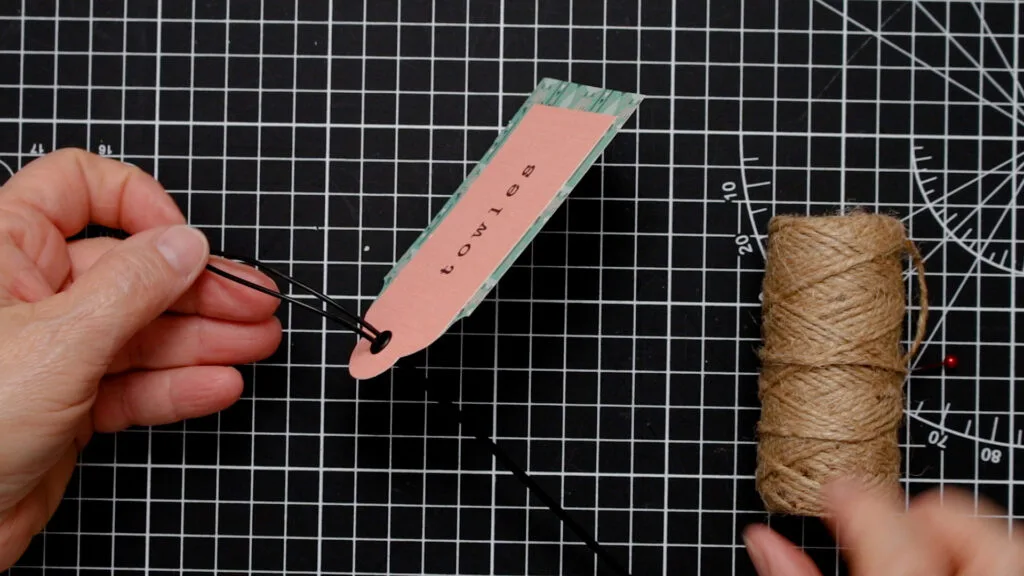 Attach Tie
You can use a bead threader to thread the tie through the basket weave. Hang tags on all your baskets and bins for easy organization.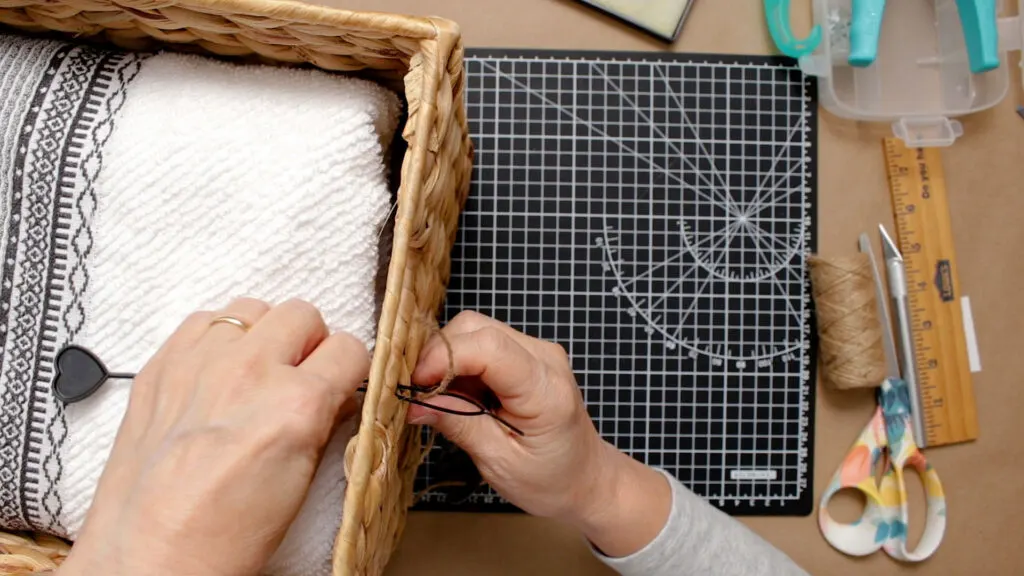 Tie Tags to Baskets
Next, knot the twine and trim the ends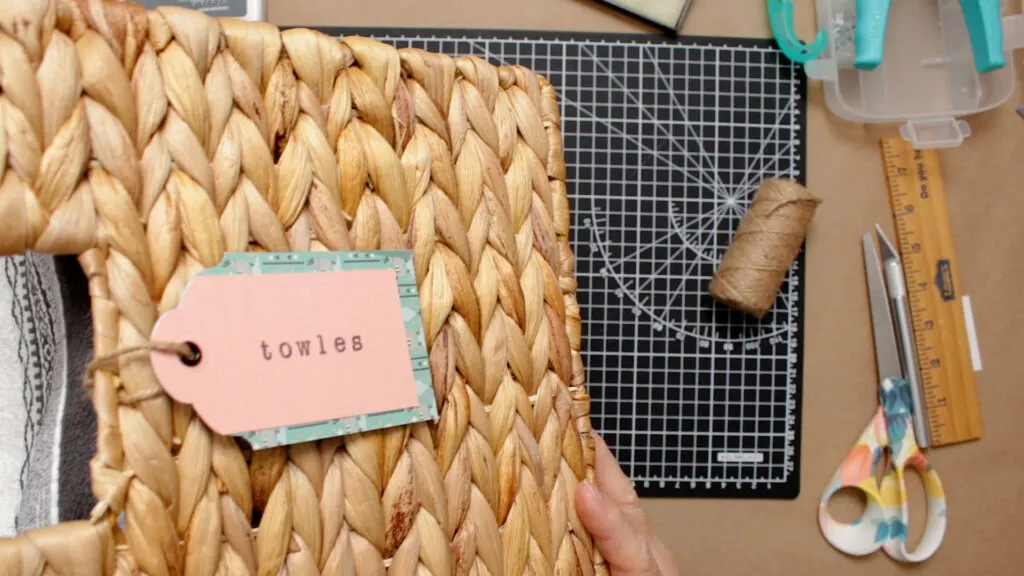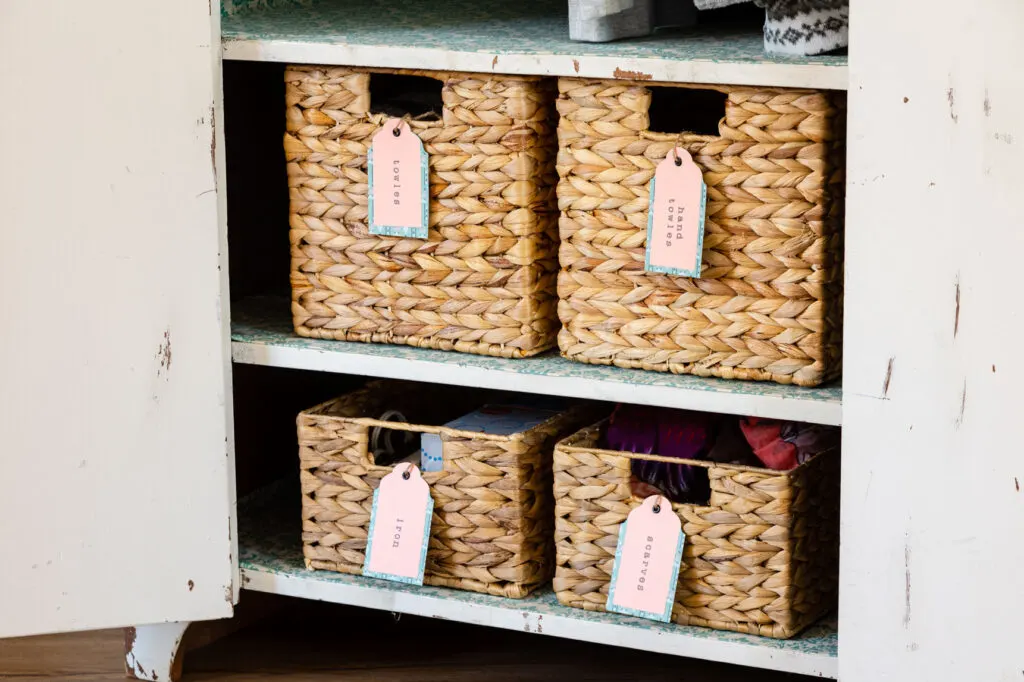 See you soon,
Kippi