Valentine's Day is just around the corner, and since everyone enjoys receiving sweet treats, I decided to make Valentine's Smores.
You can make this treat for all your Valentines since they are so easy and budget-friendly.
You can find more Valentine's treat ideas in this earlier post.
This post contains affiliate links. In other words, if you purchase from one of these links, I will make a small commission, but rest assured, you will not pay more for any products.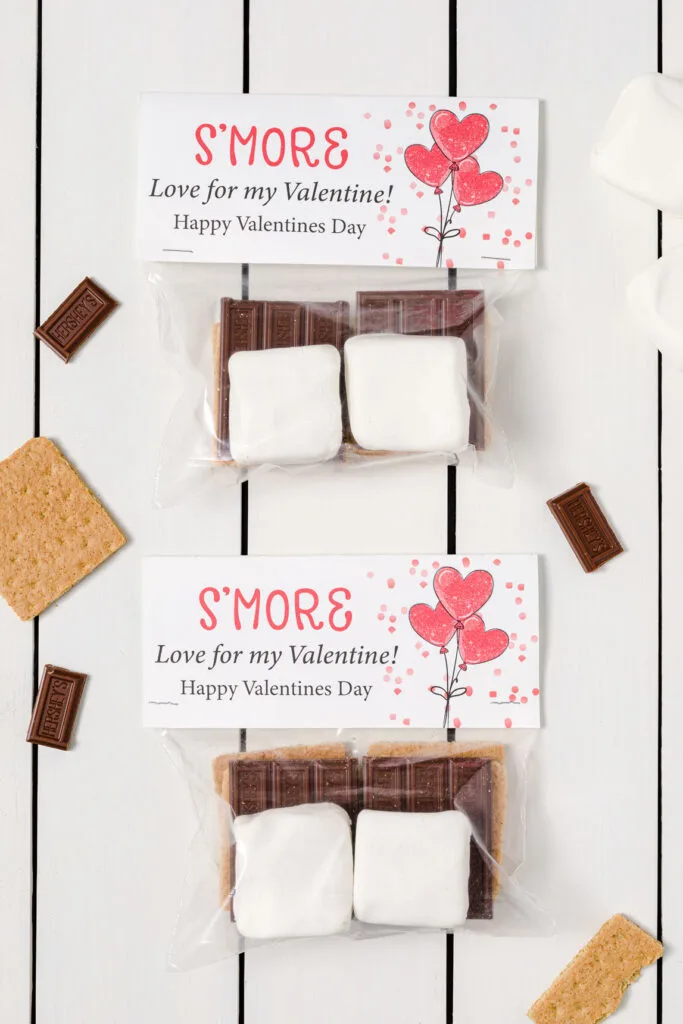 How to Make Valentine's Smores
You can whip a ton of these fun Valentines, so let's get started.
Supplies
Graham Crackers
Marshmallows
Chocolate candy bar
Sandwich bags
Paper cutter or scissors
Card stock
Step-By-Step
You will need to print out a label for each Valentine's smores.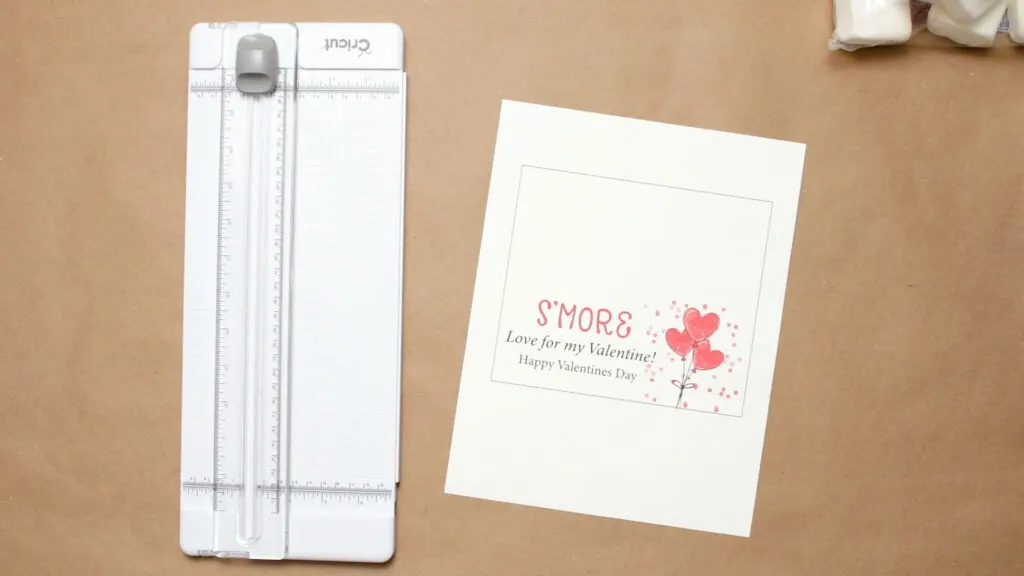 Then you can break apart the graham crackers and chocolate bars into the desired size.
Next, place them on a baking pan or countertop into groups of two. Then add two marshmallows to each group.
Assembling Valentine's Smores
Place one group of graham crackers, chocolate bars, and marshmallows into a plastic sandwich baggie.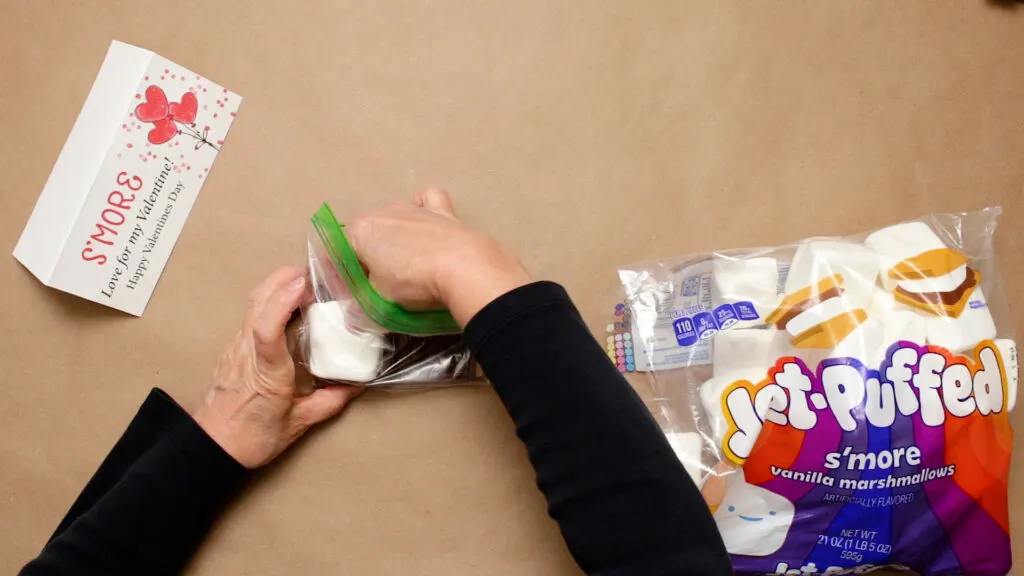 Next, place them in any arrangement that looks good. For example, put those on top if you use heart-shaped marshmallows.
Then cut along the outline on the label with a paper cutter or scissors and fold it in half.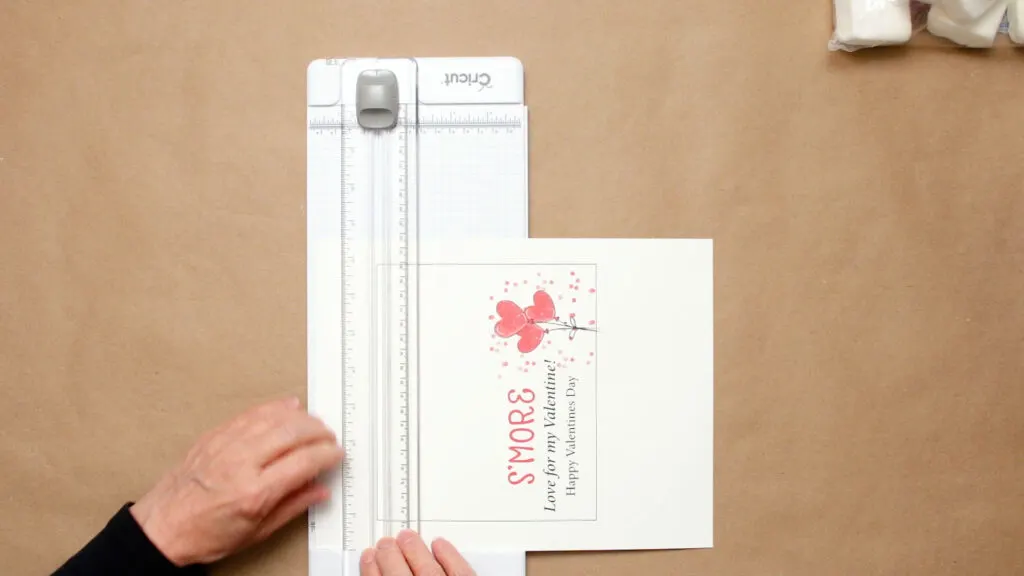 Attach the label on the closed sandwich baggie by placing the filled baggie as close to the inside fold as possible.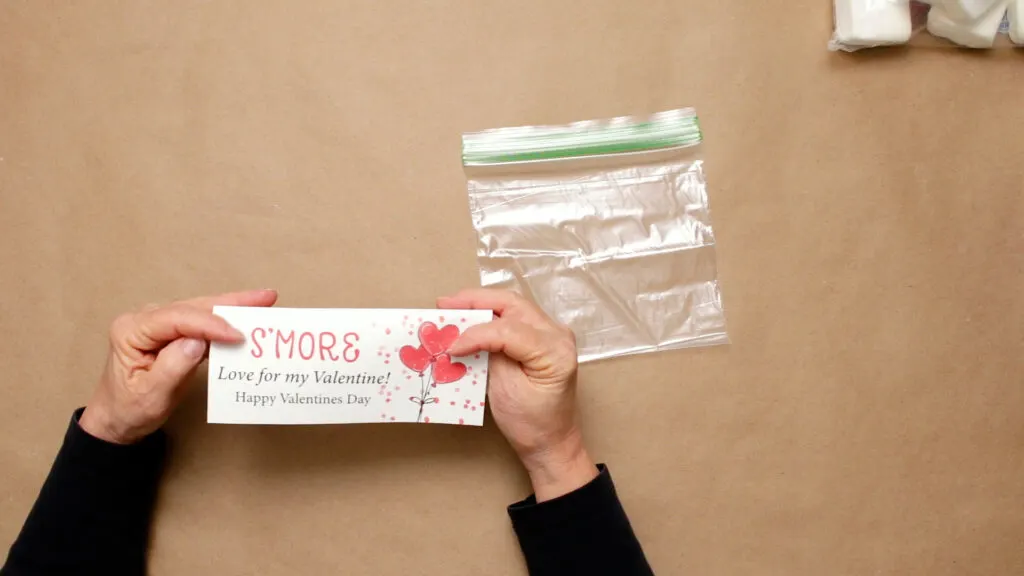 Then fold the front label over the baggie and staple it in place.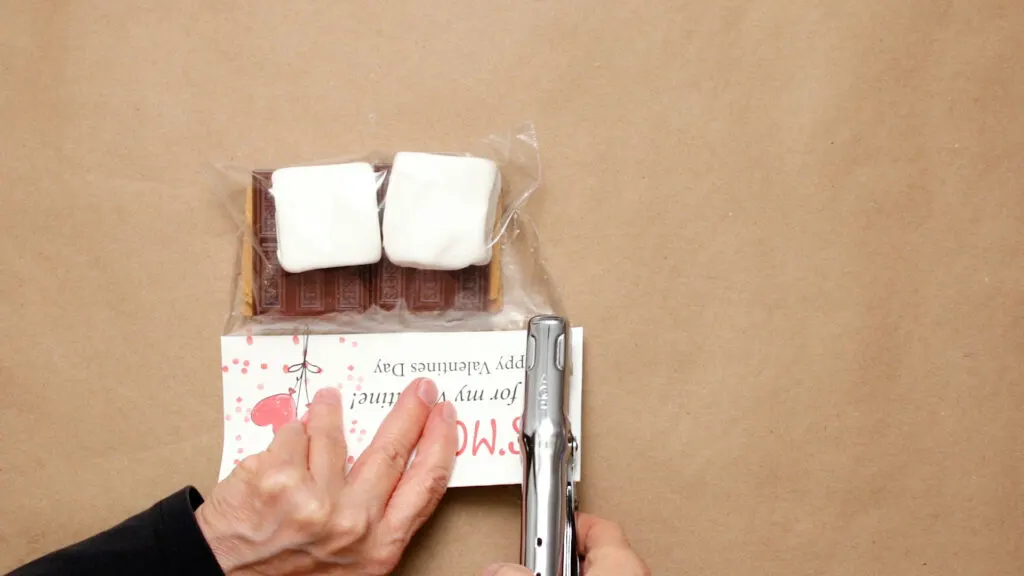 Now your Valentine's treat is ready to give.
How to Eat a Valentine Smore?
Smores is a sandwich-style treat with the graham cracker as the outer "cookie," and the chocolate bar and marshmallows are sandwiched in the middle.
The best way to serve smores is with heated marshmallows. To heat a marshmallow, roast them over an open flame or microwave them slowly until you achieve the desired results. Place the heated marshmallow next to the chocolate bar in between the crackers. Enjoy!
Happy Valentine's Day,
Kippi
Ps. You can find this post on Between Naps on the Porch