Greenery and flowers are perfect for decorating indoors and out. Therefore you will want to fill large planters with flowers, greenery, and bushes to make a big visual impact. Large planters are a must for a grouping of flower pot planters. However, filling large planters can be challenging and expensive. So using lightweight pot fillers save money and your back.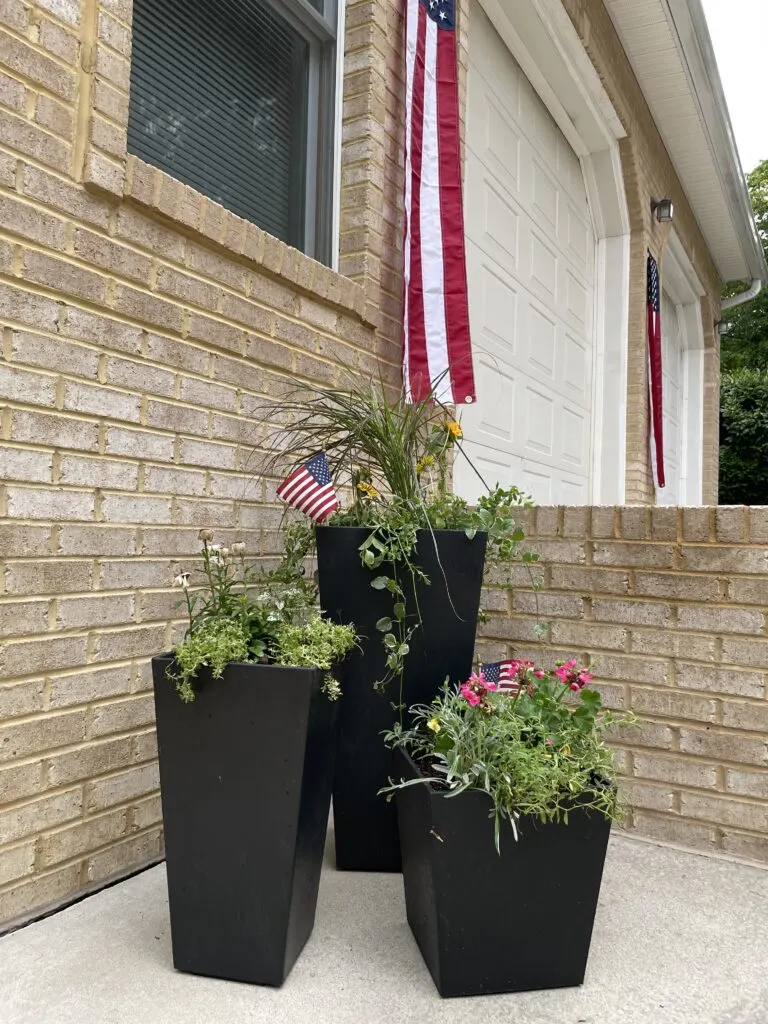 Steps to Fill Large Planters
After selecting your planter, there are a few considerations before filling it.
First, will you need to move the planter?
Is it a tall thin planter?
1. Planter Drainage
Drainage is important for allowing excess water to drain away from your plants. Thus avoiding rot root. You can read more about container planting in this earlier post.
Where your planter will be located will determine if you need holes in the bottom. If you do, you can drill them into the bottom of your planter. In other words, if your planter is on a covered porch will not need to drill holes for drainage; however, if your planter is in an area that will receive rain, then you will need to have drain holes.
2. Planter Filler
Why use a pot filler? l
If your planter is large and/or tall, the potting soil it takes to fill it will make it extremely heavy. In addition, it will be expensive to use good quality potting mix to fill the entire planter.
For these reasons, I recommend using a lightweight filler that allows for drainage.
Pot Fillers (options):
Plastic water bottles (empty)
Cans (empty)
Packing peanuts
Pinecones
Sticks
Milk jugs
Large Planter Filling Supplies
The supplies you will need are simple and inexpensive.
Pool noodles (or the filler of your choice)
Electric knife (for pool noodles)
Potting mix
Rocks or bricks – heavy fillers (used for stabilization in tall planters)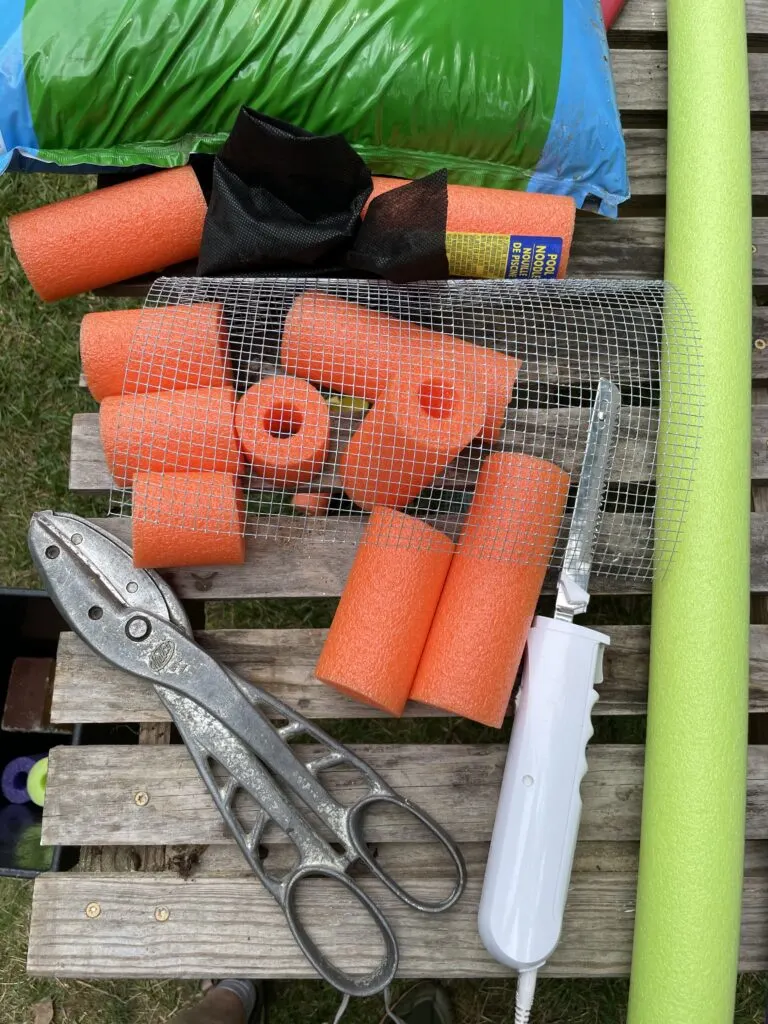 Before filling your pot,
place a piece of landscape fabric over the bottom of the pot.
Note: if your planter is tall and has a small bottom, place a couple of bricks or a few handfuls of rocks in the bottom to stabilize your pot.
Next, add your filler. I filled the bottom with pool noodles placed around and on the bricks for this planter.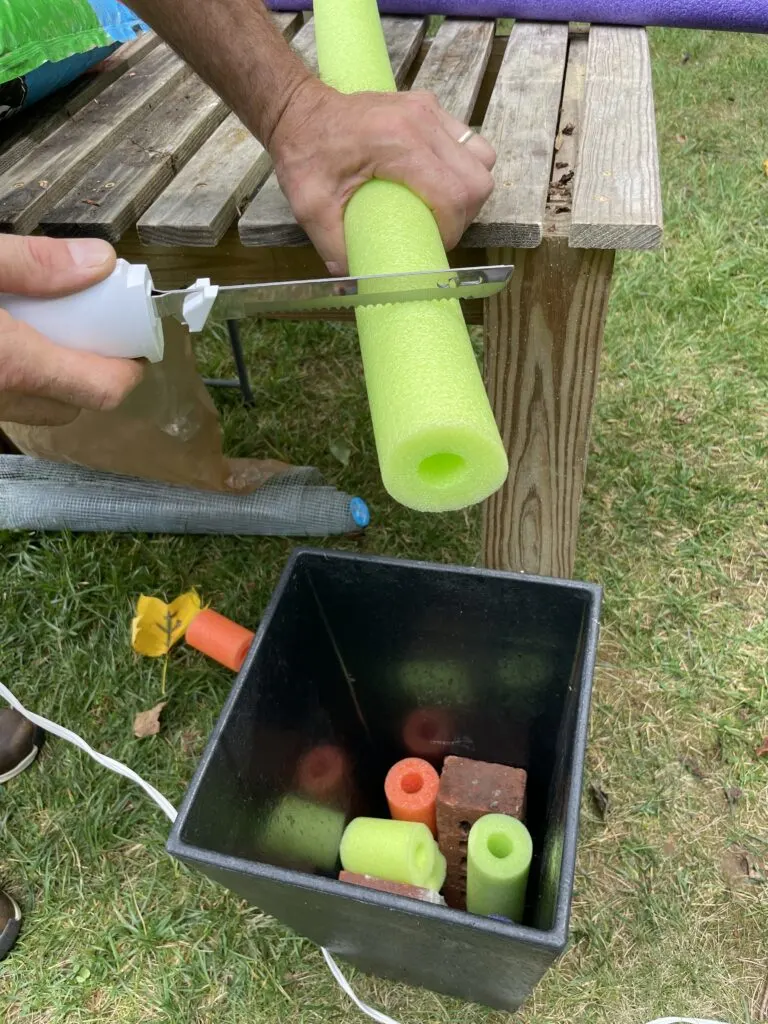 Note: do not overfill your pot. Be sure to allow enough room for your plant's root systems roots to grow.
3. Hardware Cloth
To add a layer of hardware cloth, I measure the inside of the pot at the top of the pot fillers.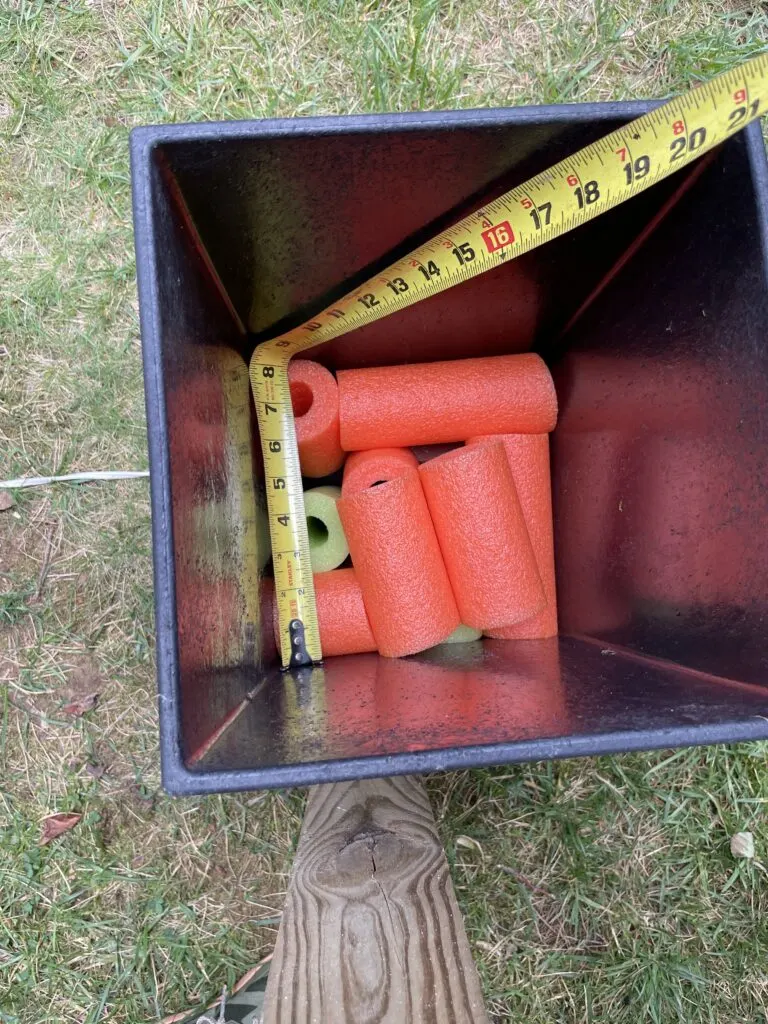 Next, I cut the hardware mesh with tin snips.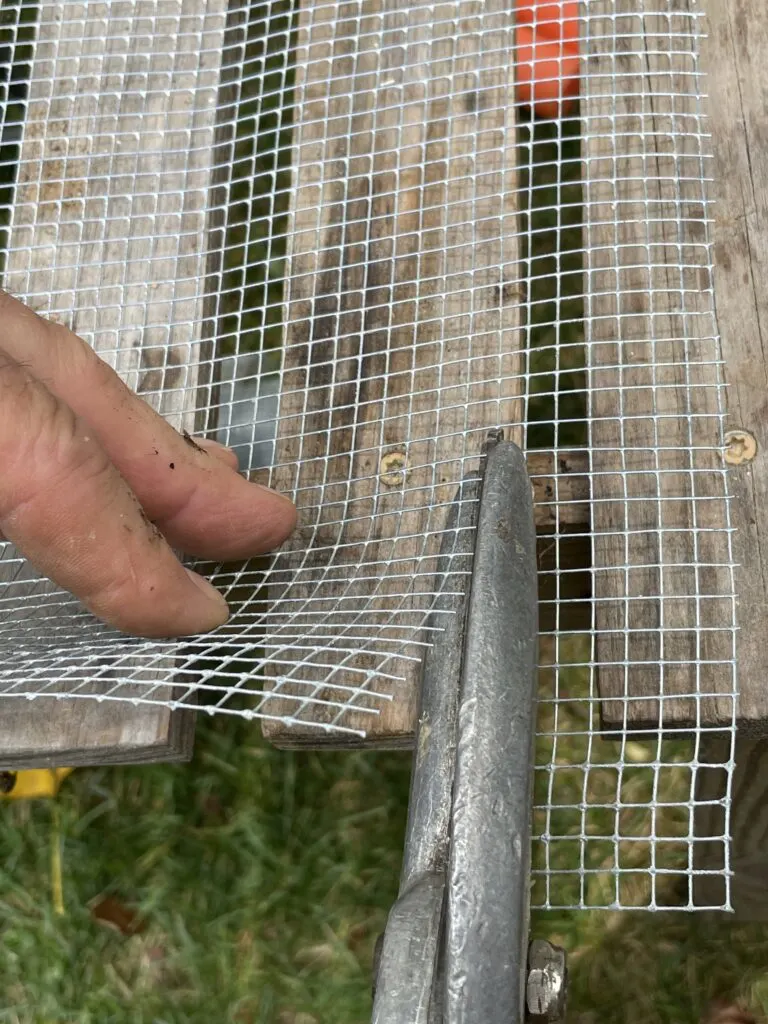 Then I placed the hardware fabric over the filler material.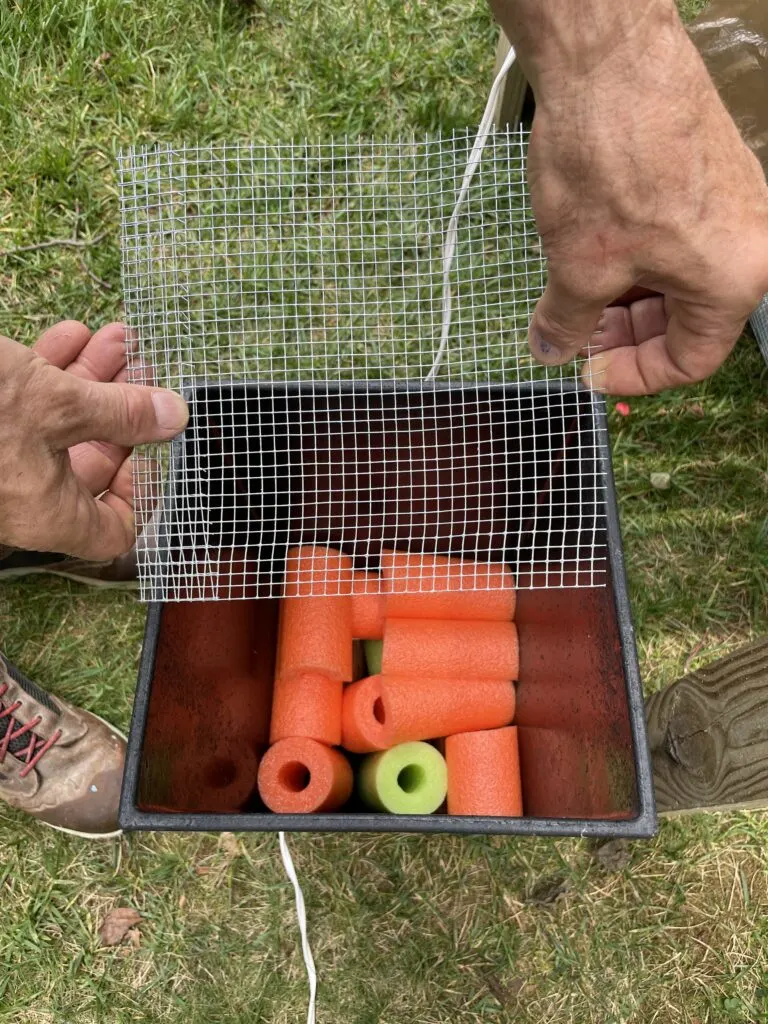 4. Landscape Fabric
Next, I cut landscape fabric the same size as the hardware fabric.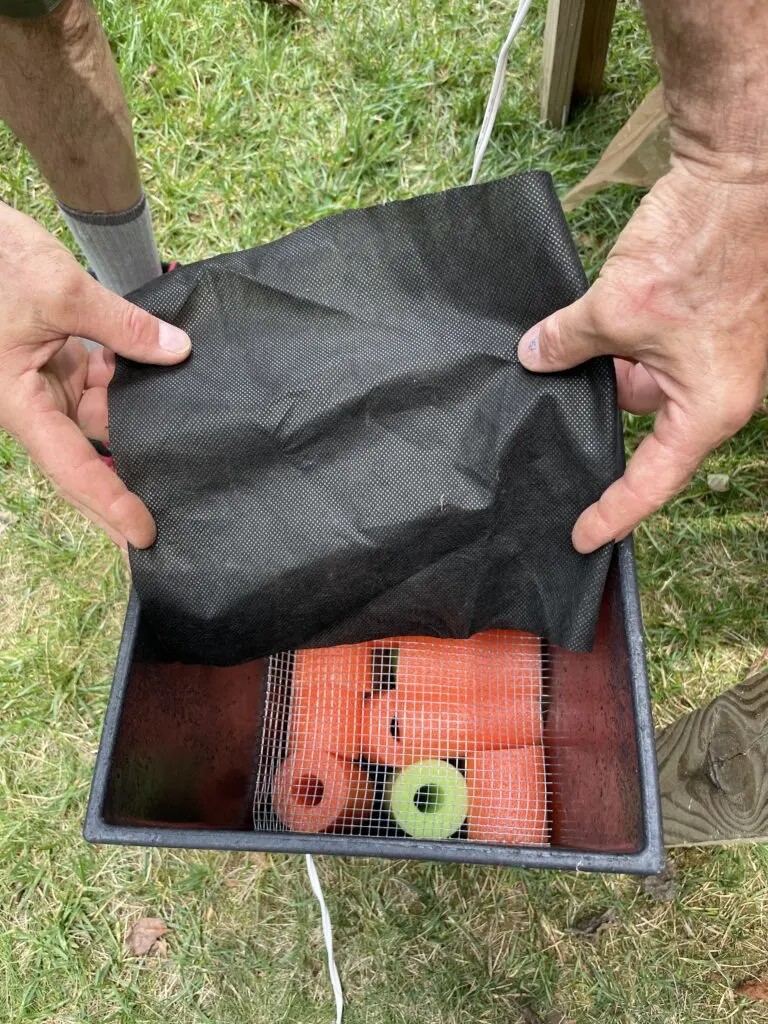 Fill Large Planters with Soil (Potting Mix)
You will want to use a quality potting mix. Potting mix is lighter than ground soil and allows plants to grow easily in planters. It also holds moisture, and it can contain fertilizer.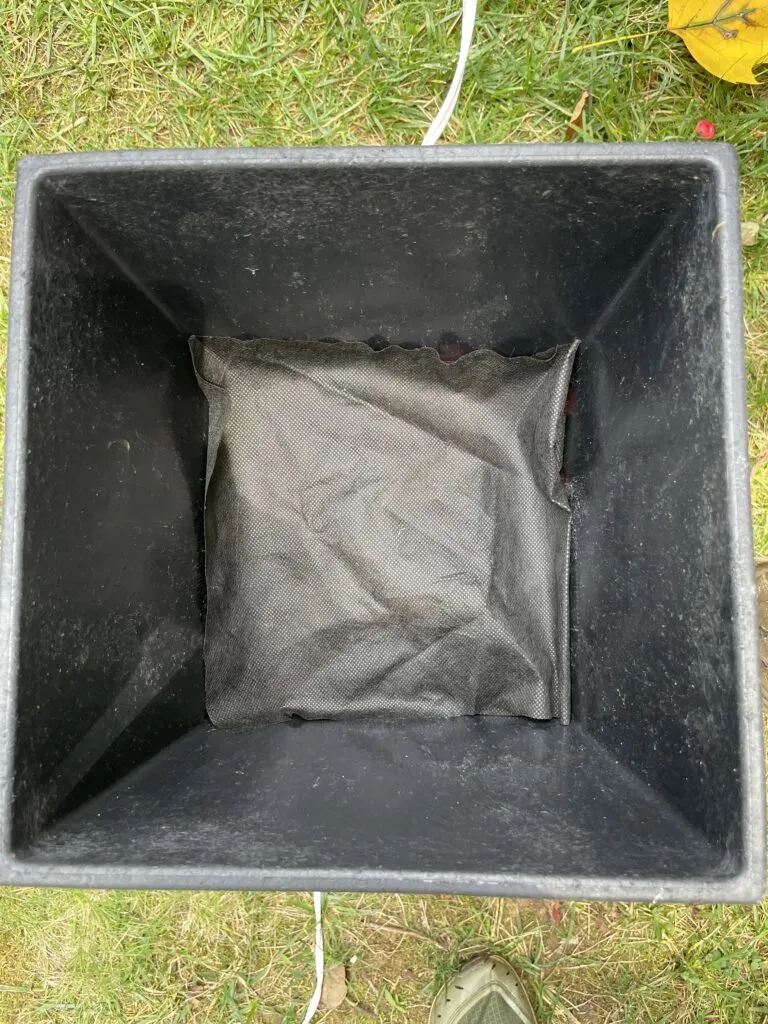 Next, add your plantings and watch them grow and fill in the spill over the planters.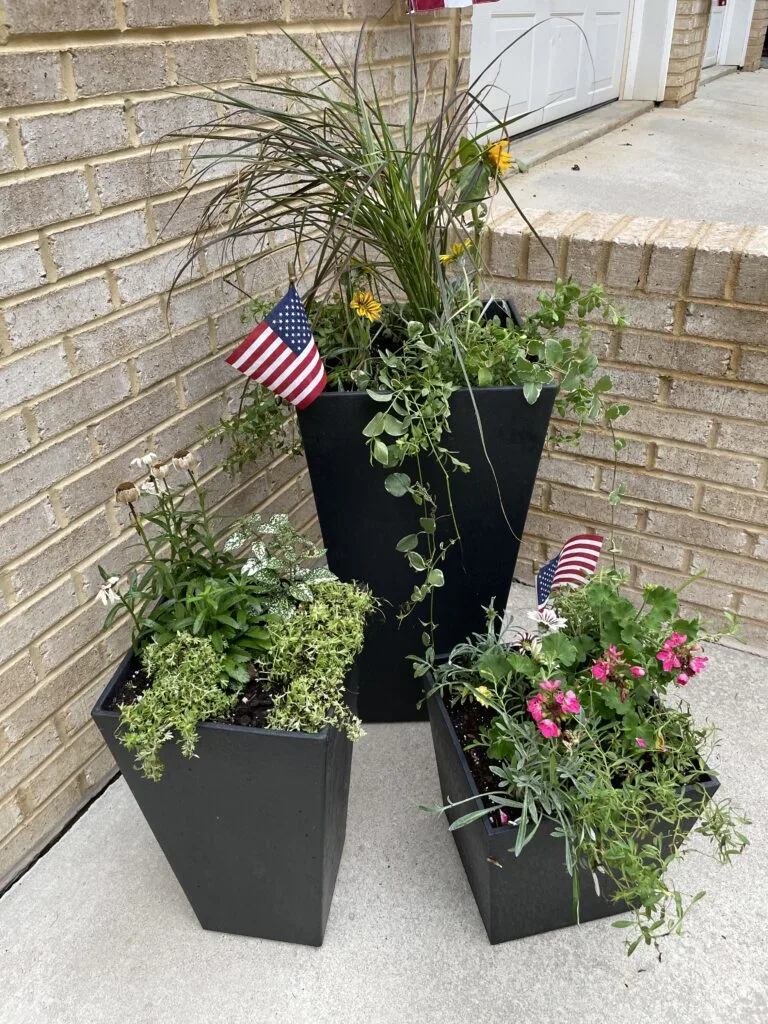 More Planter Inspiration:
If you want to decorate your planting pots before filling them, I think you might like this adorable idea.
See you soon,
Kippi
Ps. This post was shared on Between Naps on The Porch.