Hanging baskets filled with Boston ferns adorning porches is a Southern tradition. However, my baskets looked awful. They were rusty with peeling paint.
Therefore I decided to update them. That would require I paint hanging baskets to give them a fresh update.
You can see how they looked years ago when they were new in this earlier post about filling a hanging basket.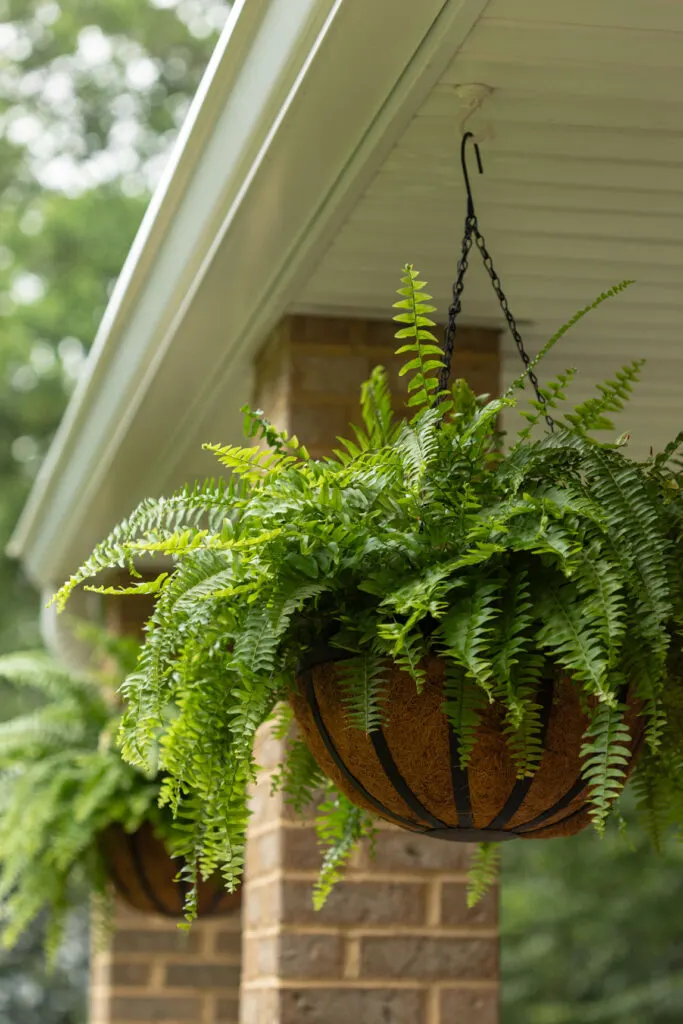 This post contains affiliate links. I will make a small commission if you purchase from one of these links.
How to Paint Hanging Baskets
We live outside when the weather permits, so we are outside nine months a year. Our front porch is the best place to enjoy coffee in the morning, so it has to be relaxing and inspiring.
Supplies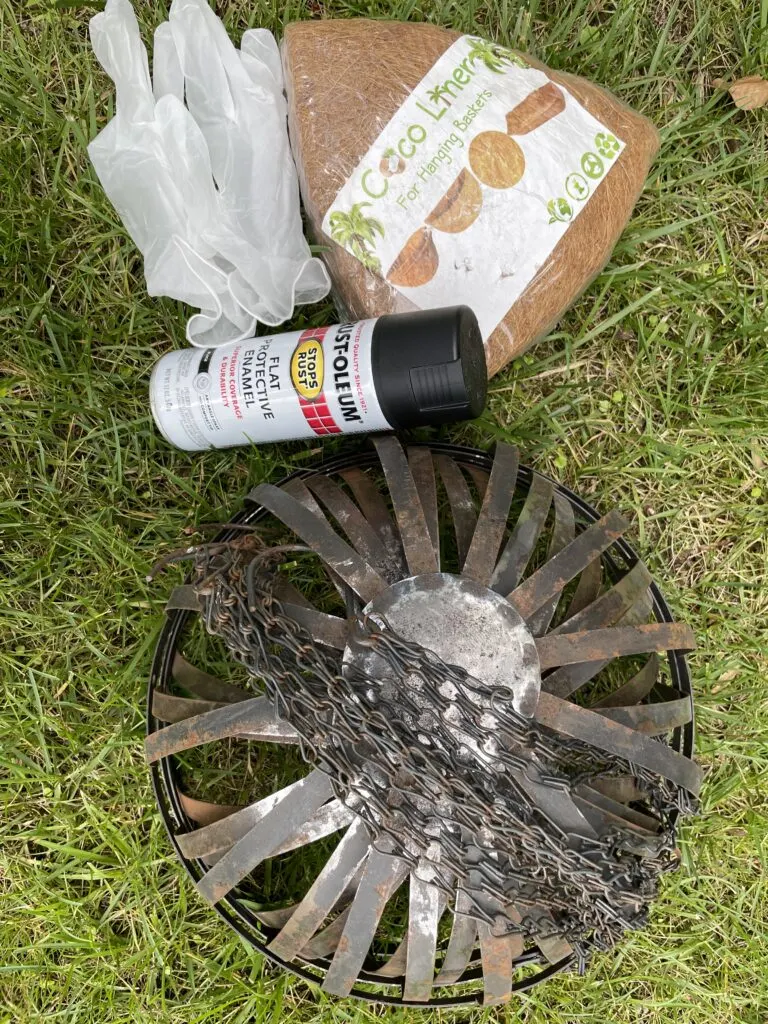 Tools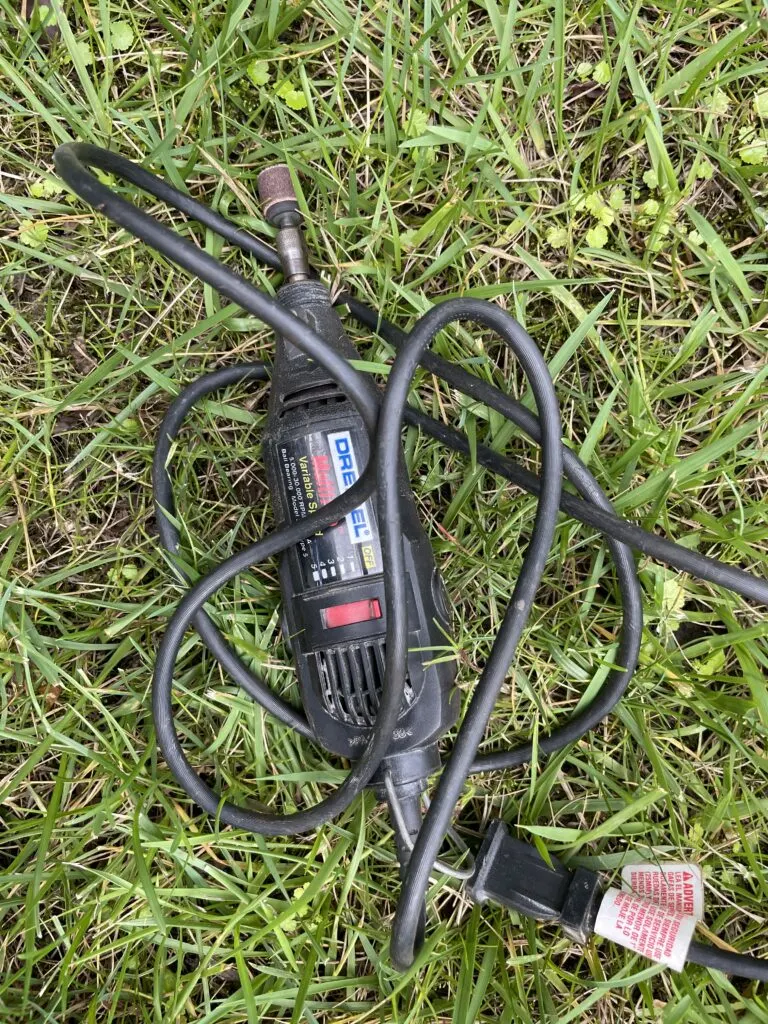 Remove Rust
It is easy to learn how to paint hanging baskets.
The easiest way to remove rust is with a Dremel. However, you can sand by hand with sandpaper.
Place a sanding band on the Dremel that is appropriate for the amount of rust that needs to be removed.
Sand over the areas with rust.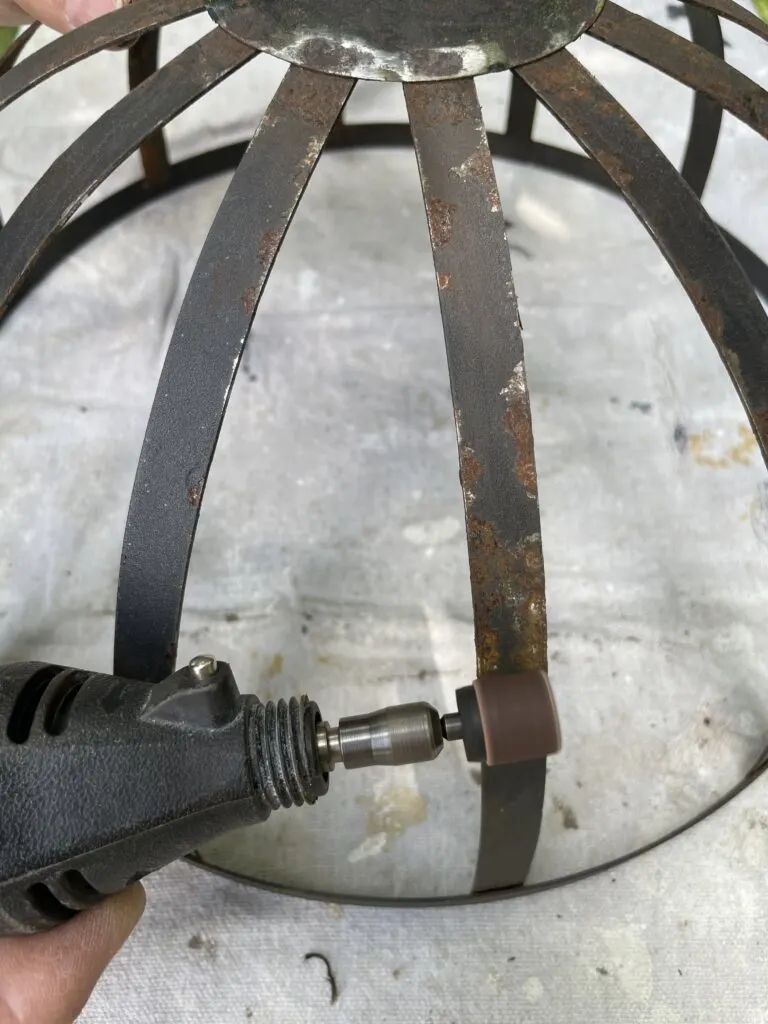 Paint Hanging Baskets Step by Step
Before painting, prepare an outdoor space with a drop cloth or cardboard for painting the insides.
Place your basket on cardboard. To prevent painting the hook, pull it away from the basket.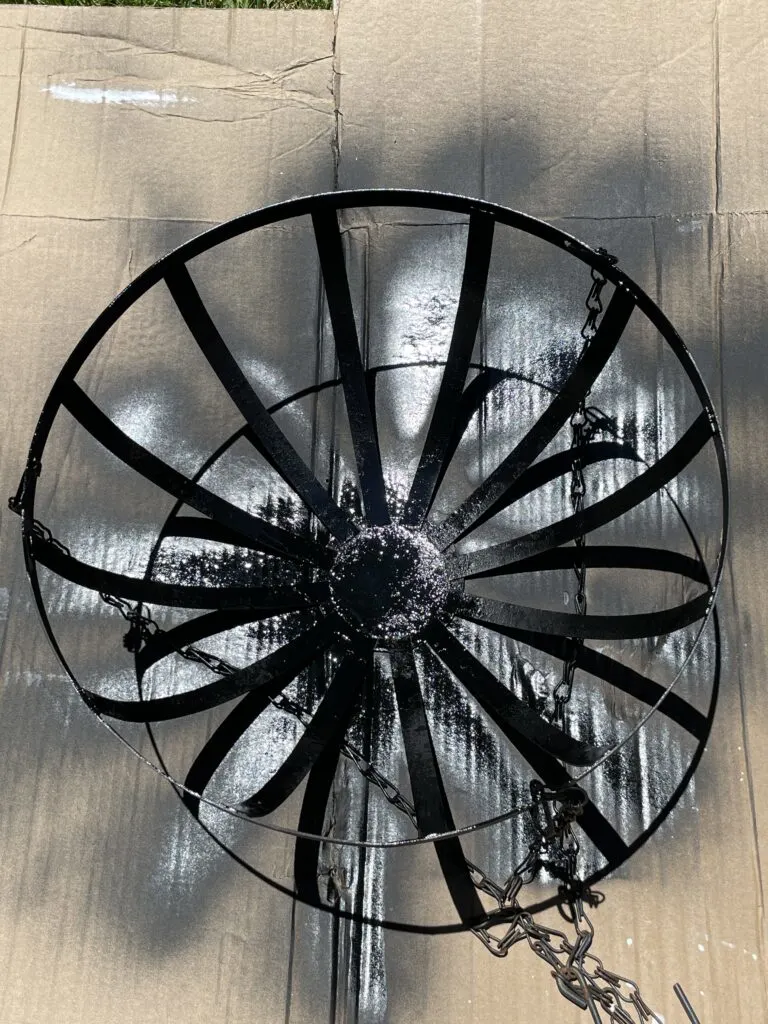 Once you have painted the inside, you can lift the basket by the unpainted hook and place the hook on a shepherd's hook or hang it from a tree.
Slowly paint the outside of basket, the chain, and the hook.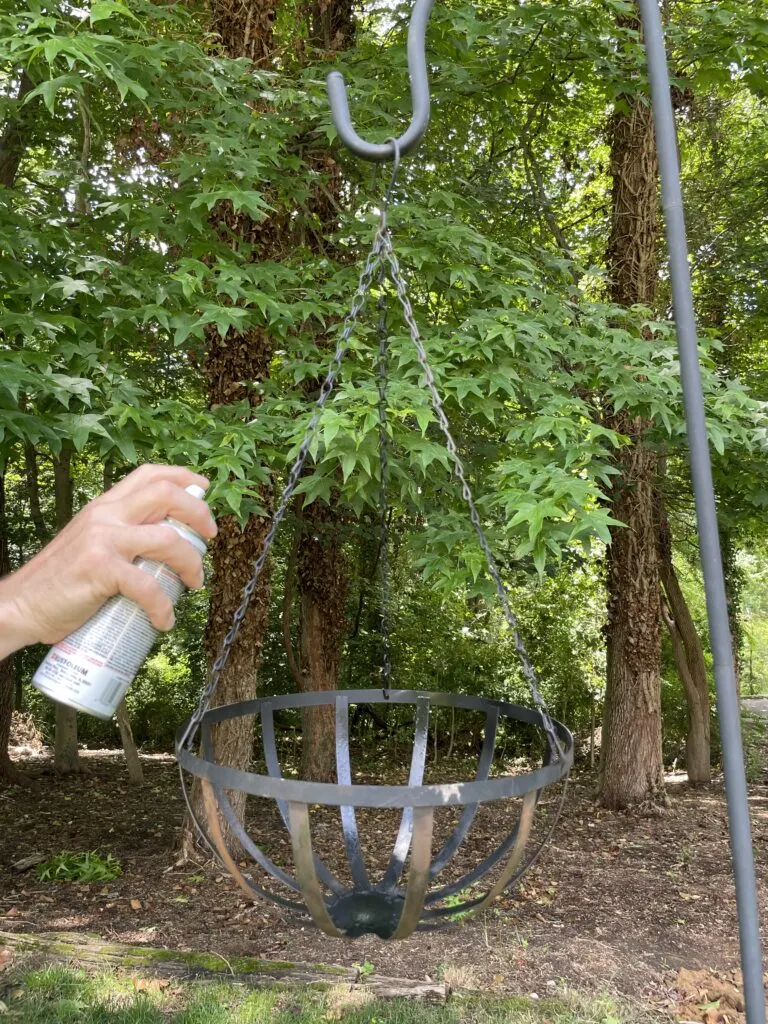 Allow the paint to dry overnight before filling, and then you are ready to start filling them.
Tip: I replace the coco liners every year for the best results.
Display Ideas
There are many places to hang ferns, flowers, or foliage baskets. They add a pop of color and beauty to your home and yard.
Places you might consider adding a hanging basket are fences, porches, posts, walls, etc.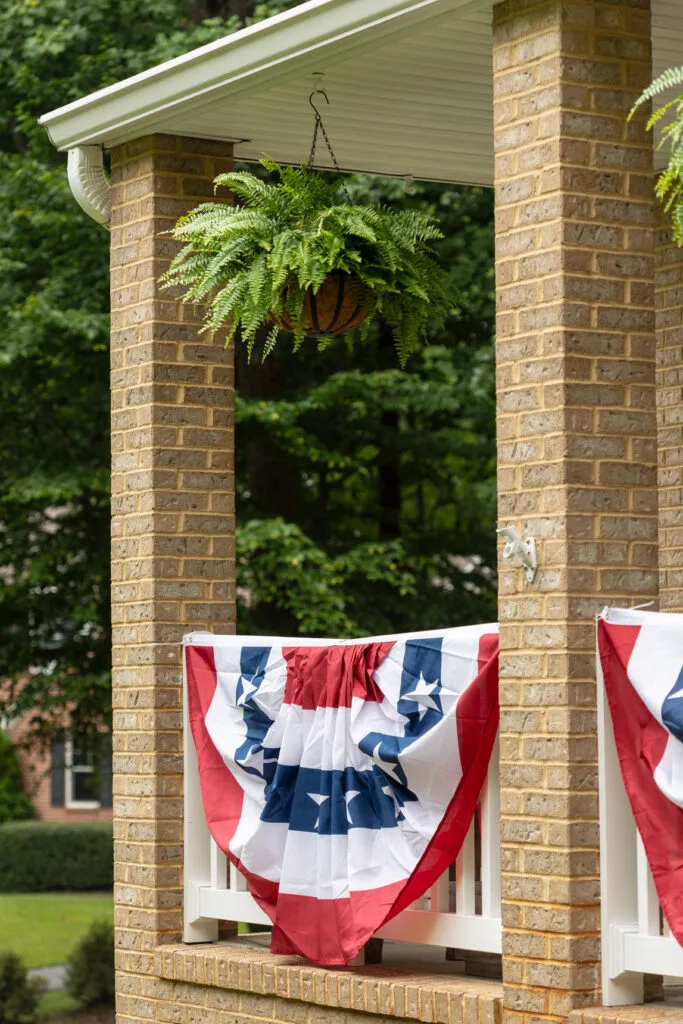 If you like decorating your porch, I think you might enjoy giving your planters a makeover like this one from Sustain My Craft Habit.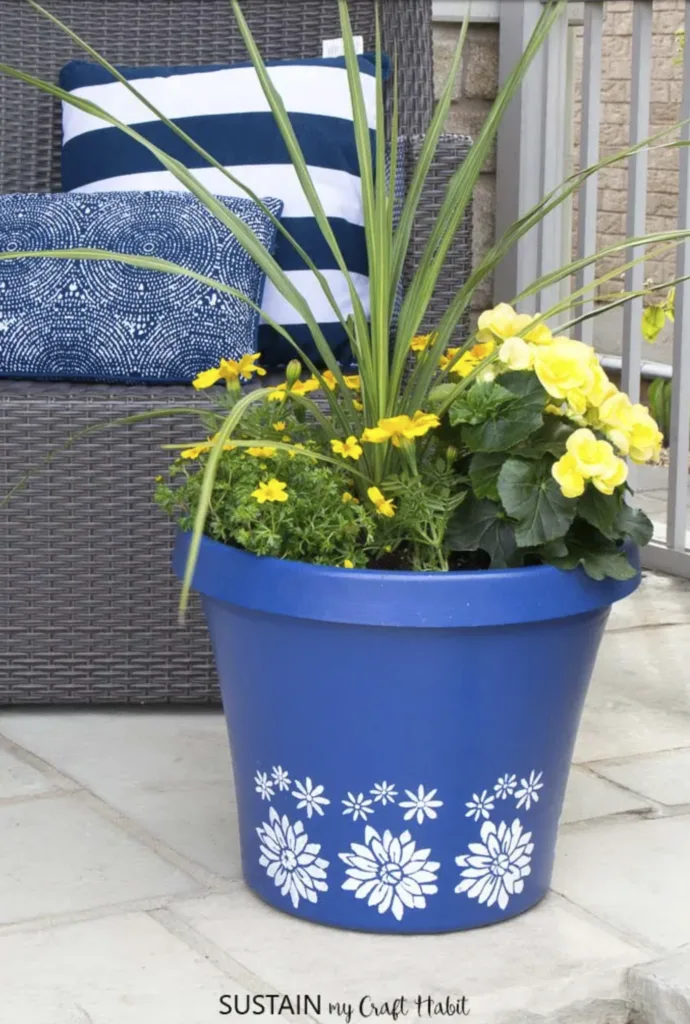 See you soon,
Kippi
Ps. This post was shared on Between Naps on The Porch.