Watching the wildlife is my favorite winter pastime. Therefore, I gathered ideas from my top 25 DIY bird feeders to attract our feathered friends.
From suet to peanut butter, there are various ways you can create bird feeders.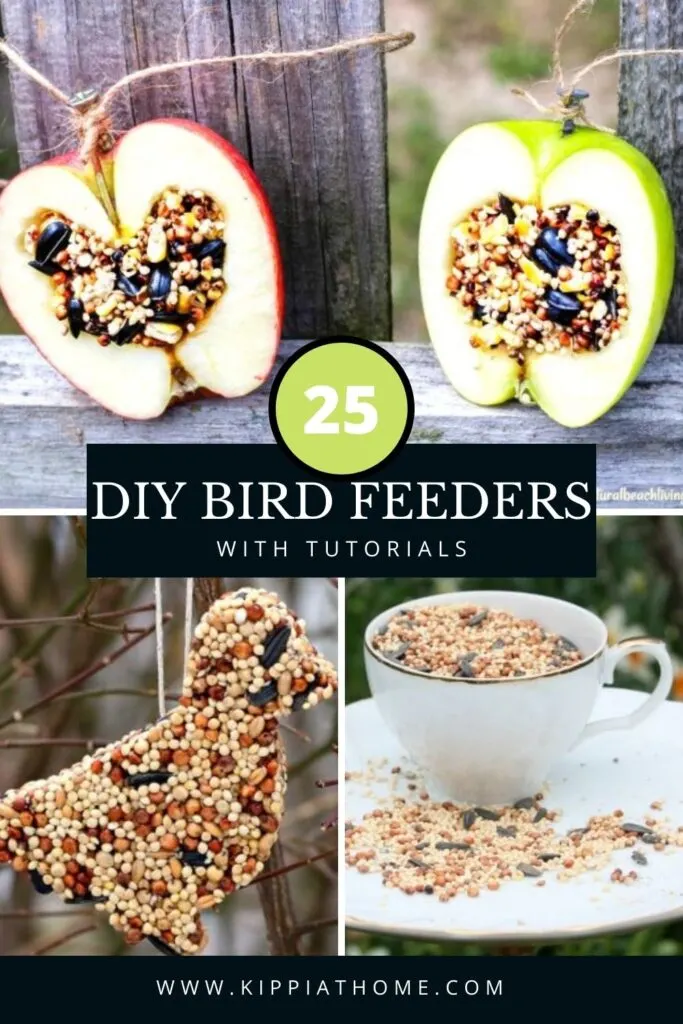 25 Easy DIY Bird Feeders
Learn how to make your own bird feeder, and keep the birds coming back for more! Check out these 25 DIY Bird Feeders.

These homemade bird feeders are easy to create, no matter your skill level.
I hope you enjoyed these creative bird feeder ideas.
You may also like these DIY ideas: