Learn how to make a DIY denim Christmas tree from old blue jeans.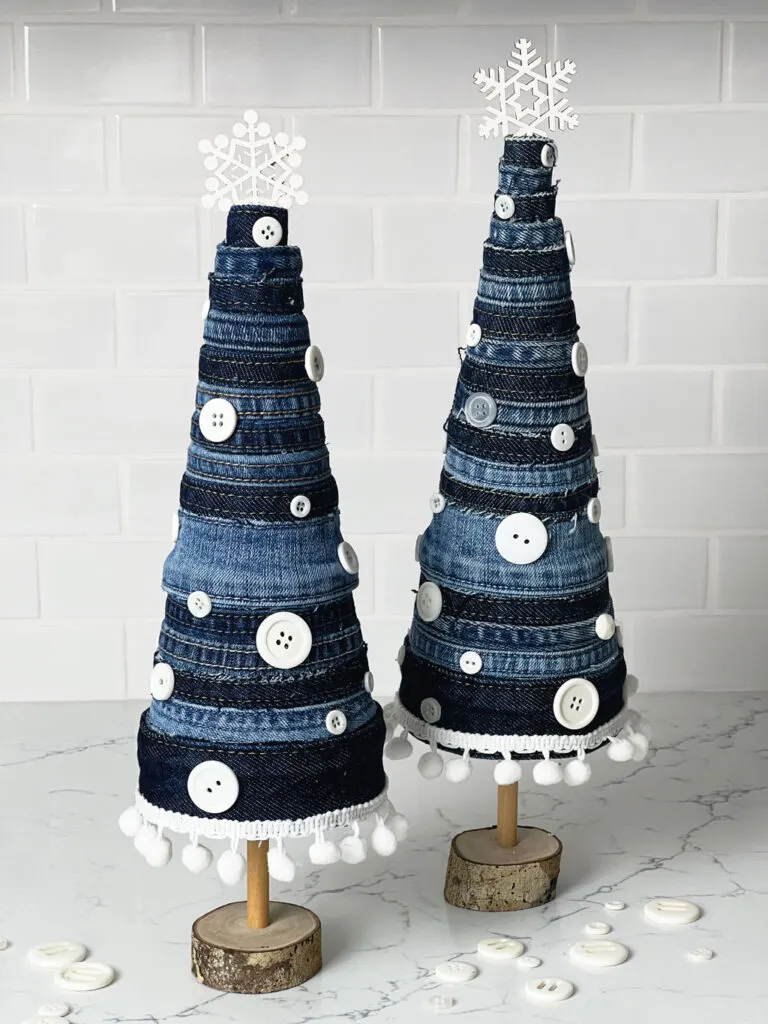 This post contains affiliate links. I will make a small commission if you purchase from one of these links.
If you enjoy making Christmas crafts, then I think you will also enjoy making gnomes, ornaments, and bows.
Denim Christmas Trees Supplies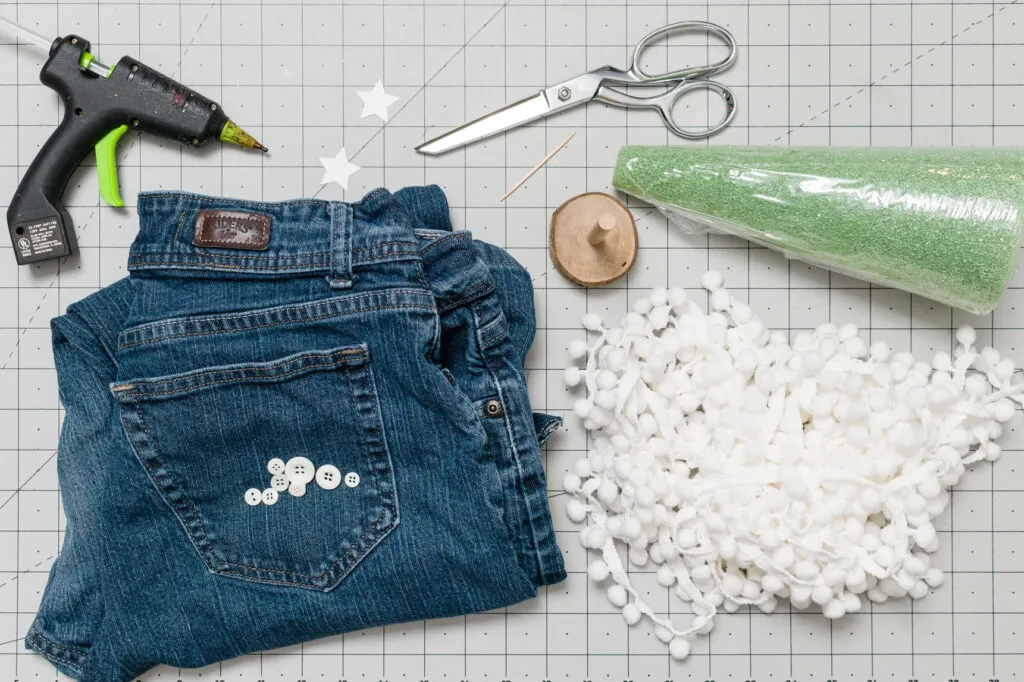 Denim blue jeans
Scissors
Hot glue and glue sticks
Pins
Dowel
Wood slice
How to Make a Denim Christmas Tree Step-by-Step
These adorable blue denim Christmas trees are so easy to create.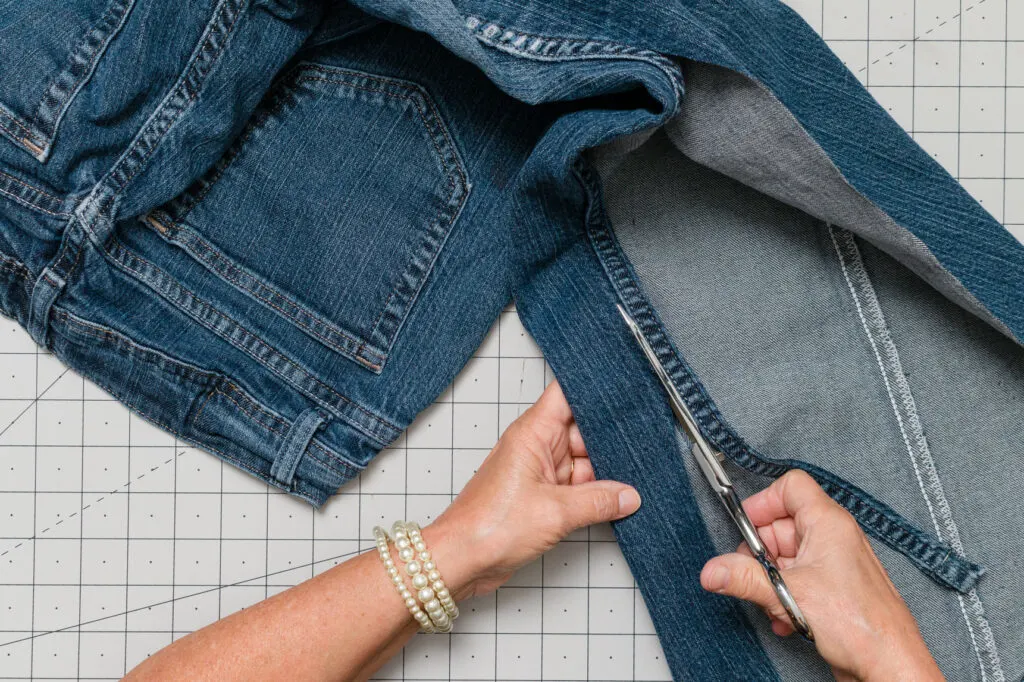 Step 1 Denim
The first step is to harvest seams, hems, and waistbands from your old jeans. To add interest, I like to select jeans in various colors. Once you have a pile of seams, etc., it is time to start attaching them to the form.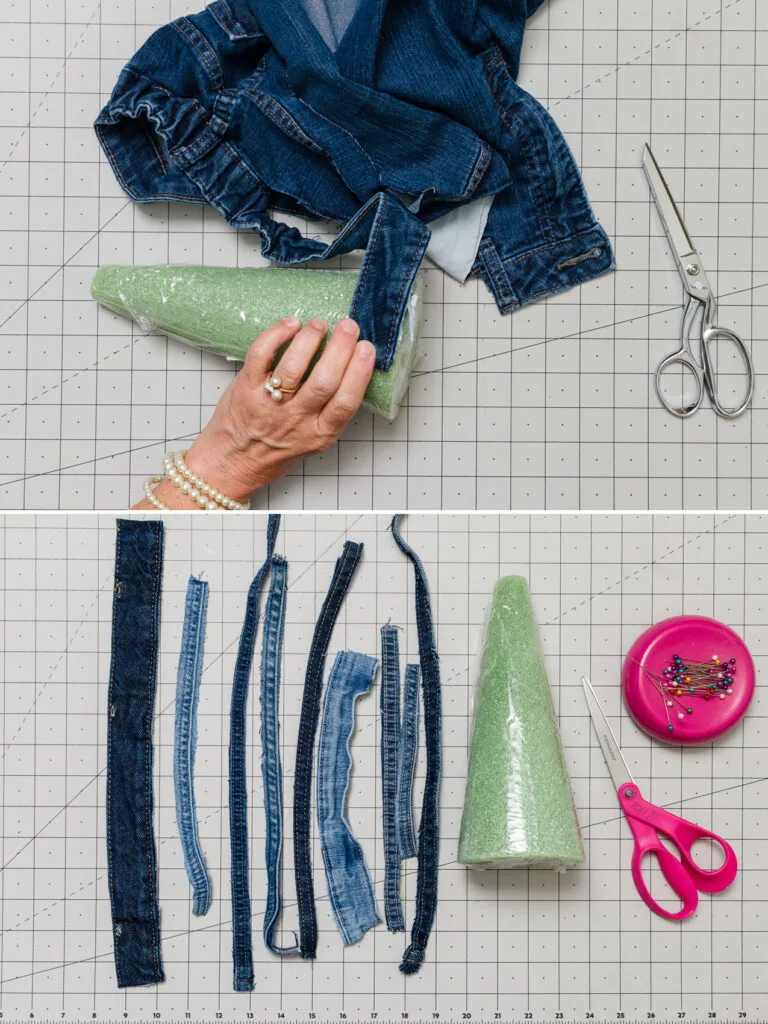 Step 2 Tree Form
You can find foam tree forms in different heights and widths. These trees look the best in a collection of different heights.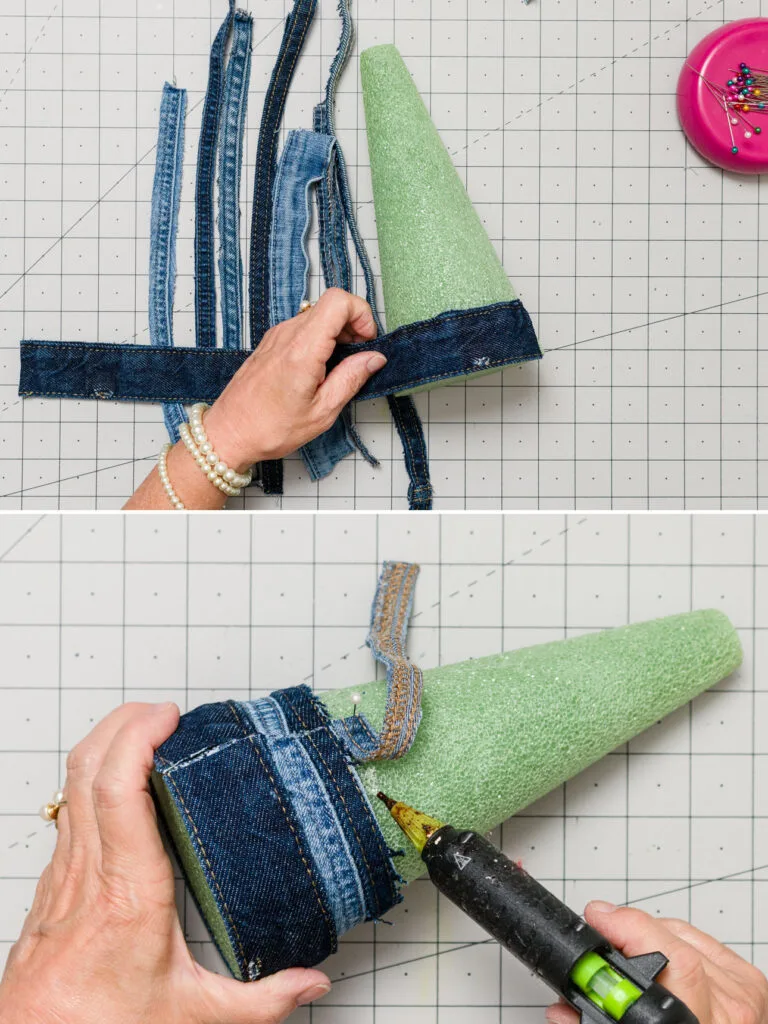 Starting at the bottom edge, pin one end of the waistband to the foam tree form. Then, use hot glue to attach the waistband to the form. When you have completed the row, cut off the extra fabric and glue it into place. Repeat this process, alternating fabric colors until you reach the top of the form. Then, make a ring of fabric to place on the top and glue it onto the flat top of the form.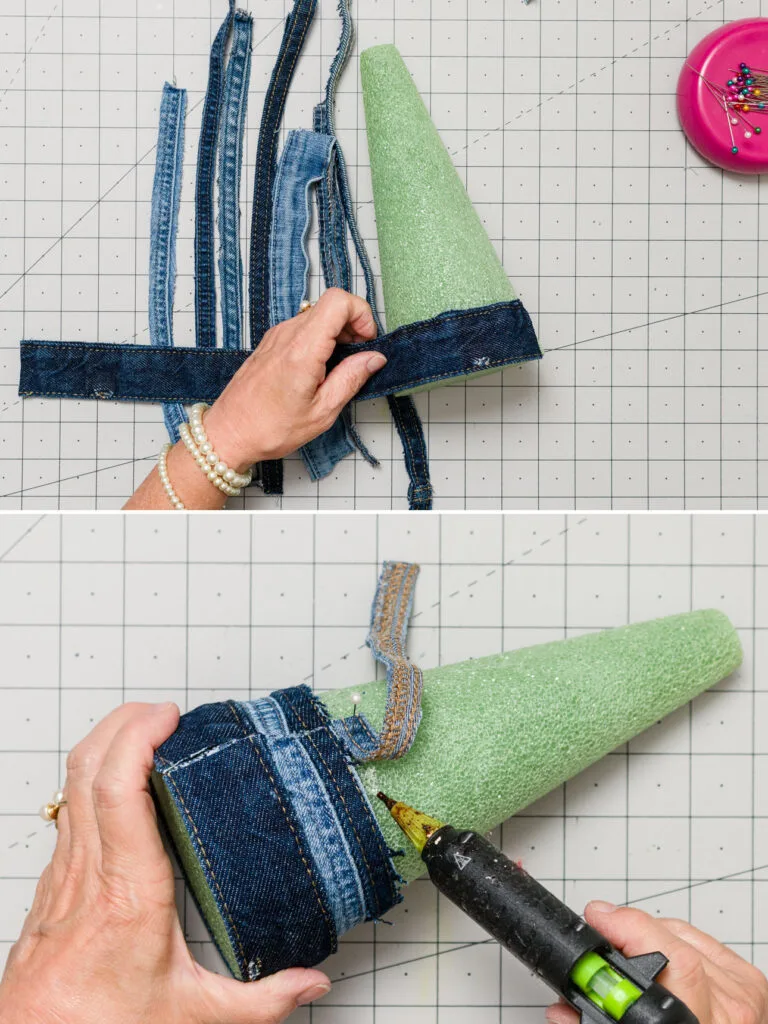 Note: Start each row in the same place in the back of the foam tree form.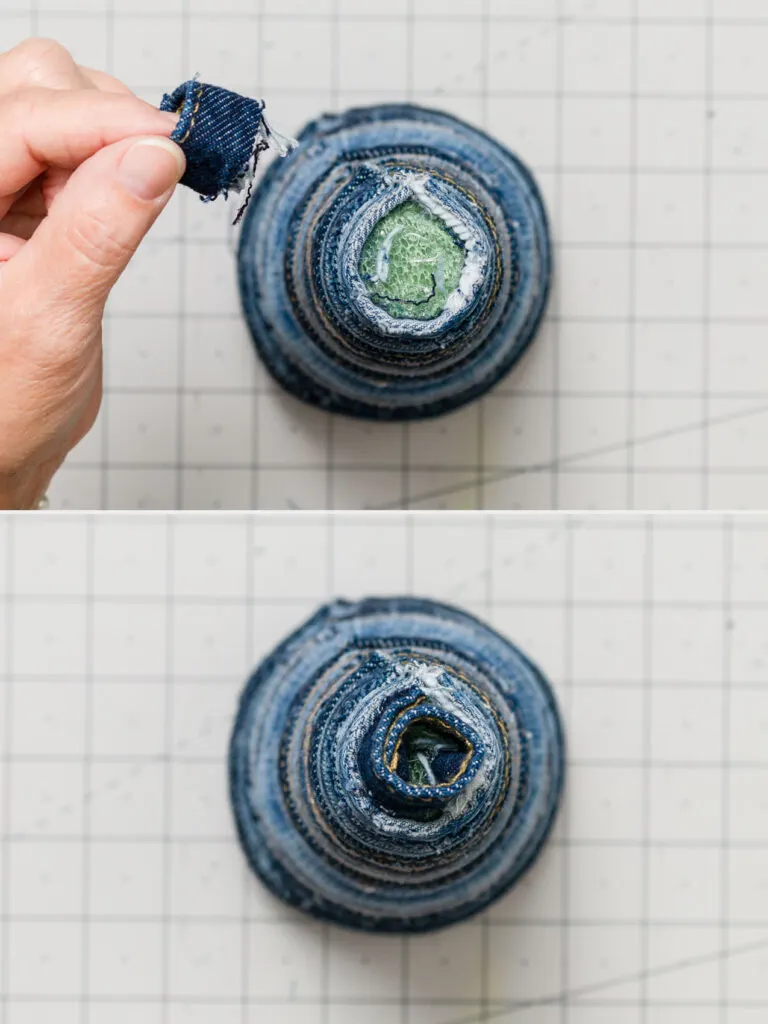 Step 3 Buttons
To decorate the tree, you can use buttons, beads, or a combination of the two. Decide where you want to place them, and then hot glue them into place.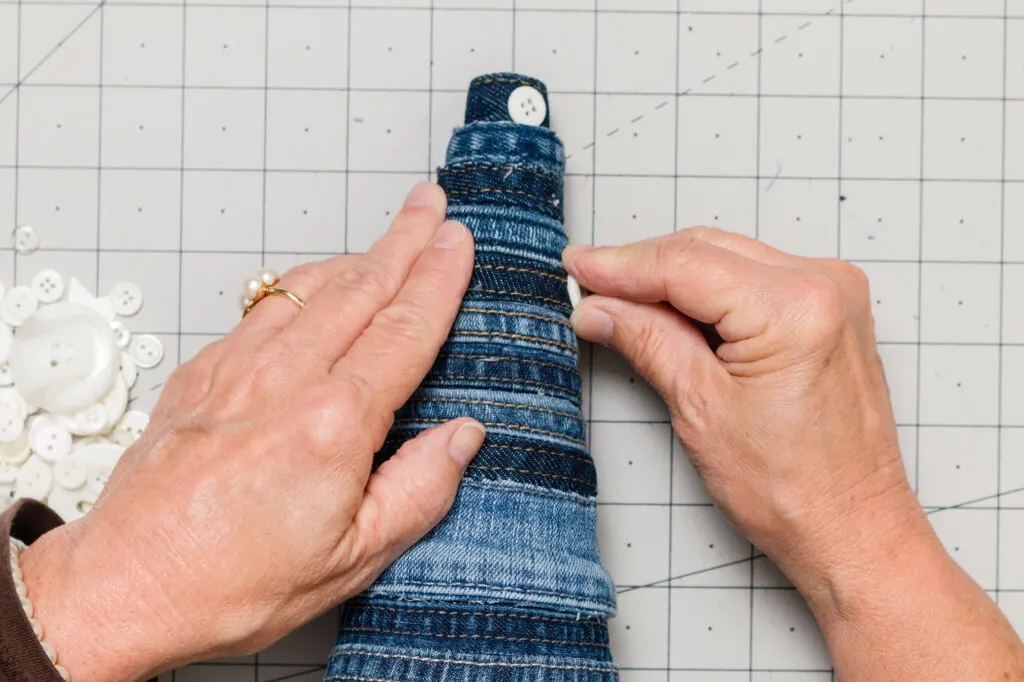 Step 4 Trim
To decorate the bottom of the tree, pin the ball fringe on the back of the form with the balls hanging down from the edge, then glue them into place. Trim the extra fringe and glue the ends.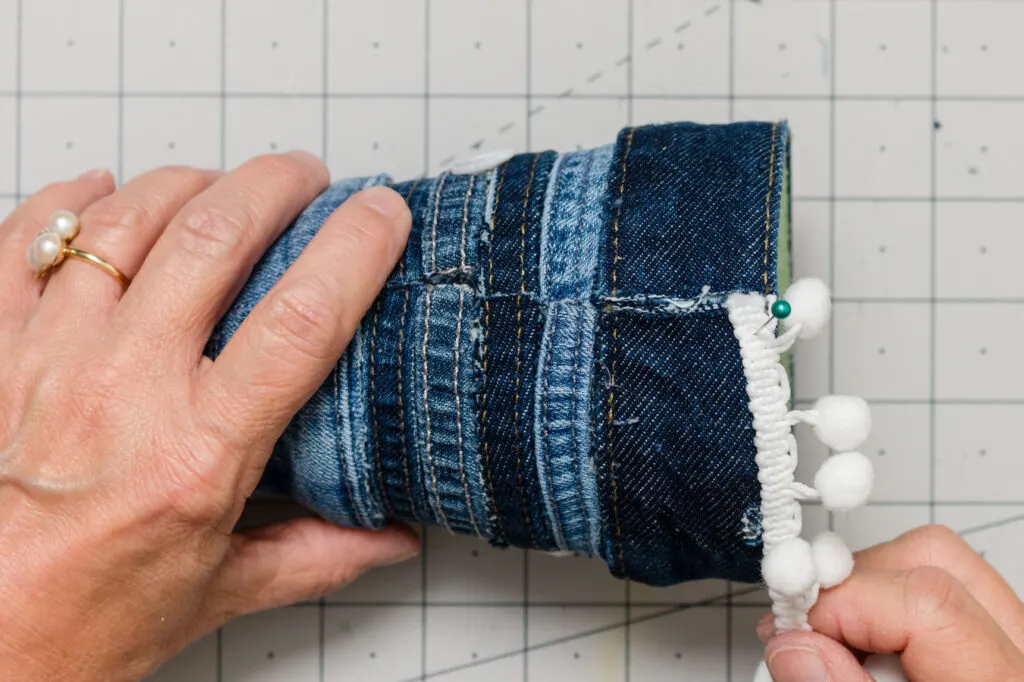 Step 5 Snowflake Tree Topper
The tree can be used without a topper, but I like it with a snowflake topper.
Place the snowflake on top of the last ring of fabric and glue it into place.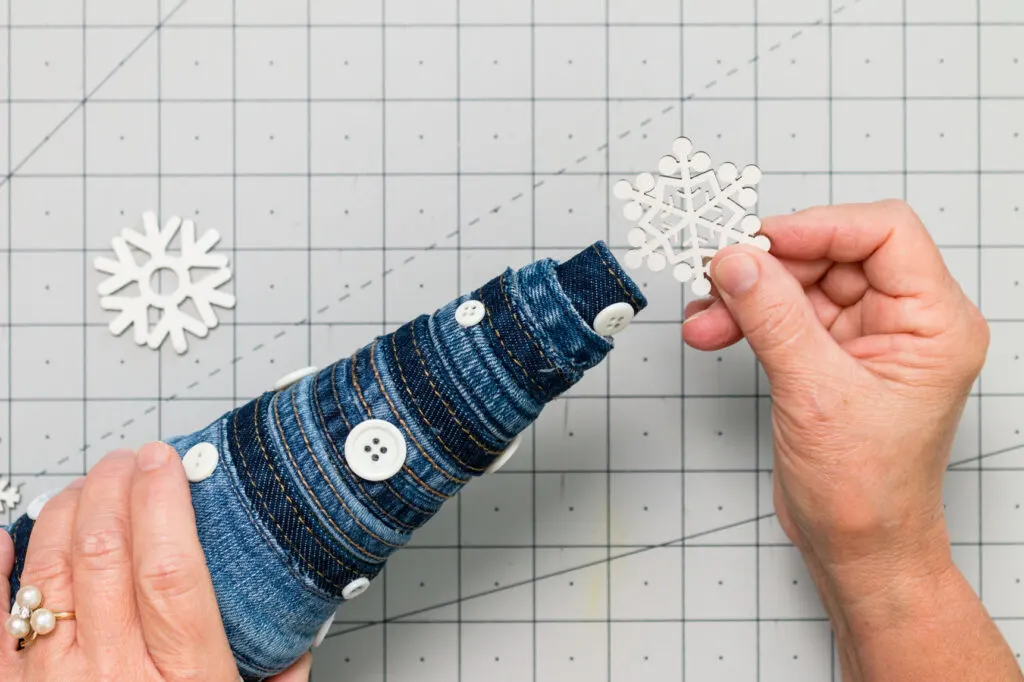 Step 6 Tree Stand
Place the dowel with the wood slice into the tree's center bottom. I used a pencil to start the hole. You can add hot glue to the cut end of the dowel to secure it to form.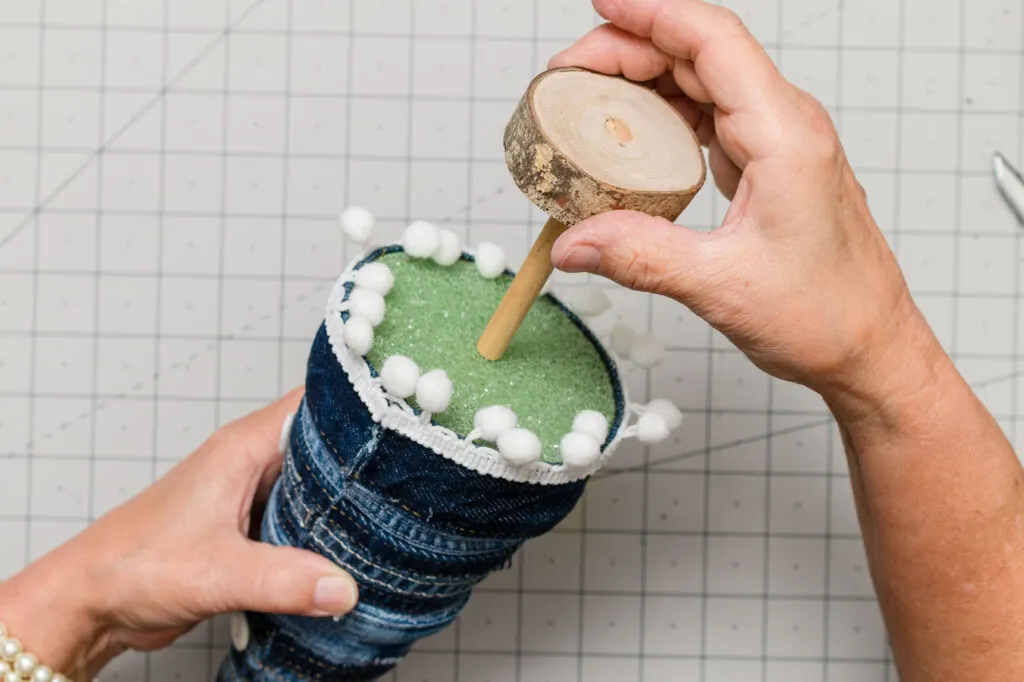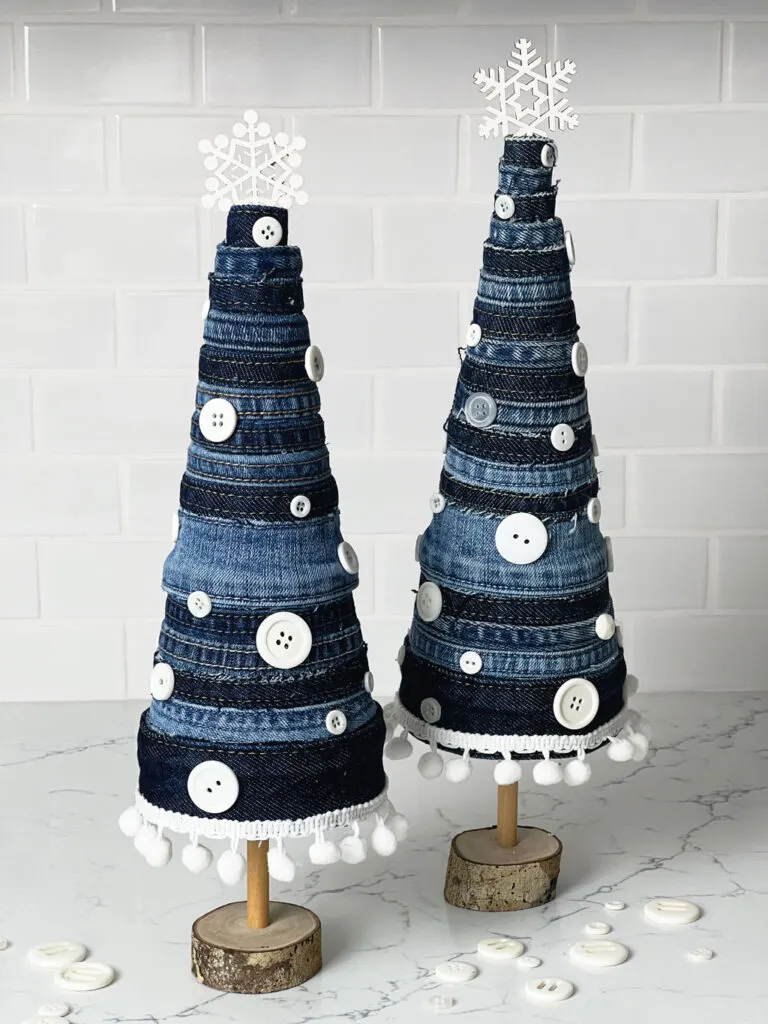 Want a Stress-Free Holiday?
Want to enjoy all the holiday season has to offer but find it overwhelming? Join me for a stress-free holiday season with tons of inspiration and money-saving ideas for decorating, gift-giving, and more. Join HERE! And have the best of everything this holiday.
Merry Christmas,
Kippi
Ps. This post was shared on Between Naps on The Porch.