Keepsake pocket angel ornaments are so easy to create that you will want to make a bunch of them for your tree and gifts. For this craft, you can use old jeans or other clothing items with pockets. Another Christmas craft you can create with old jeans is a blue jeans Christmas tree.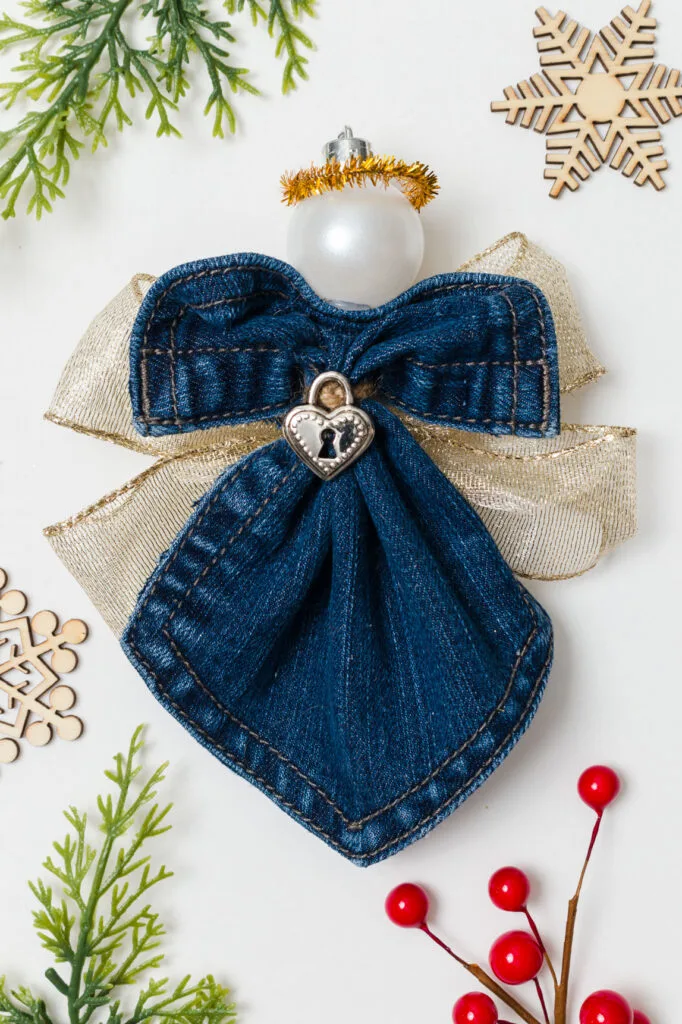 This post contains affiliate links. I will make a small commission if you purchase from one of these links.
How to Make Pocket Angel Ornaments
Angel Ornaments Supplies
Blue Jeans
Ribbon
Wire
Scissors
Ornament (head)
Pipe cleaner
Twine
Wire cutters
Charm
Hot glue and glue sticks
Remove Pocket
To begin this project, you will need to remove a pocket.
Cut out the pocket against the edge of the pocket but not through the pocket fabric.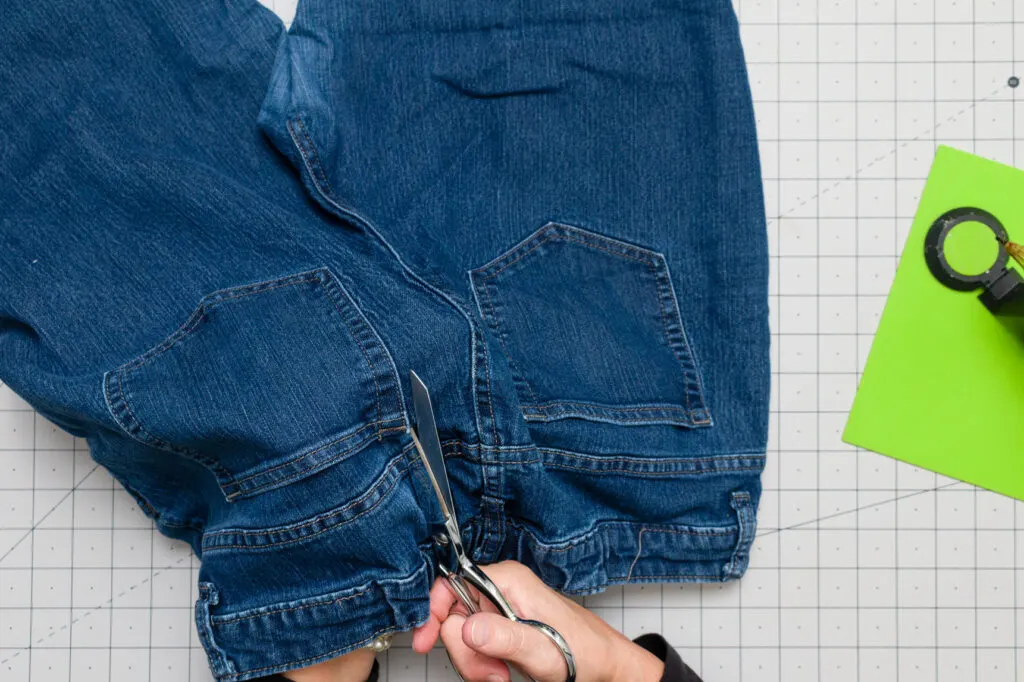 Make Denim Wings
Place your pocket on your work surface right side up to create angel wings.
Then, tie a piece of twine (10″ long) around an inch down from the top of the pocket and knot.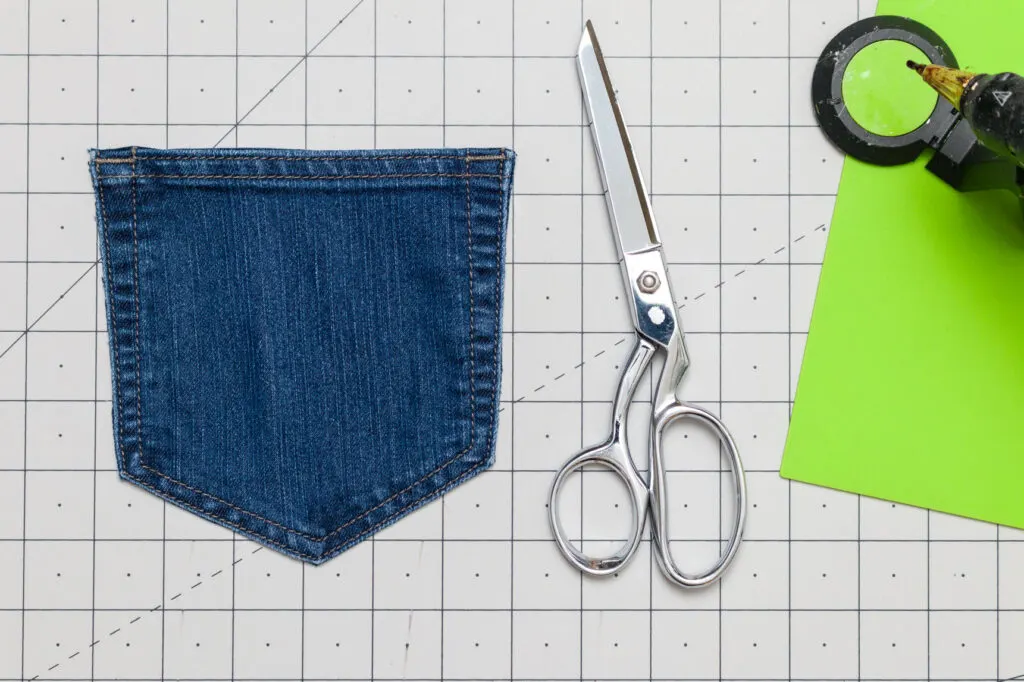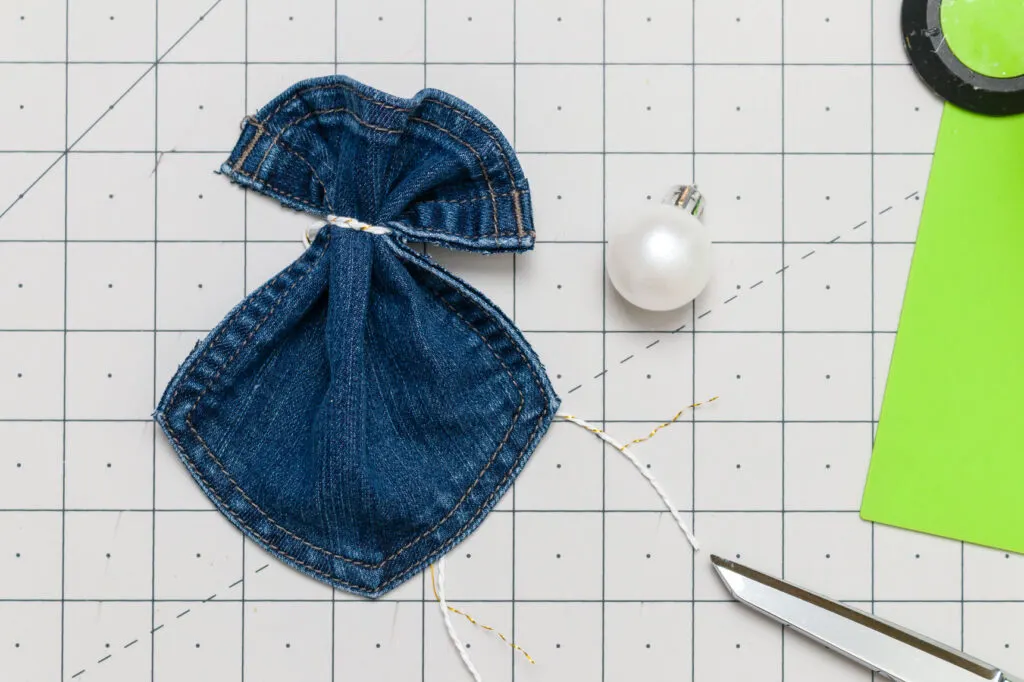 Angel Head and Halo
Next, pinch together the center of the fabric above the waist to create a place to attach the head. Use a dot or two of hot glue to hold the folds in position.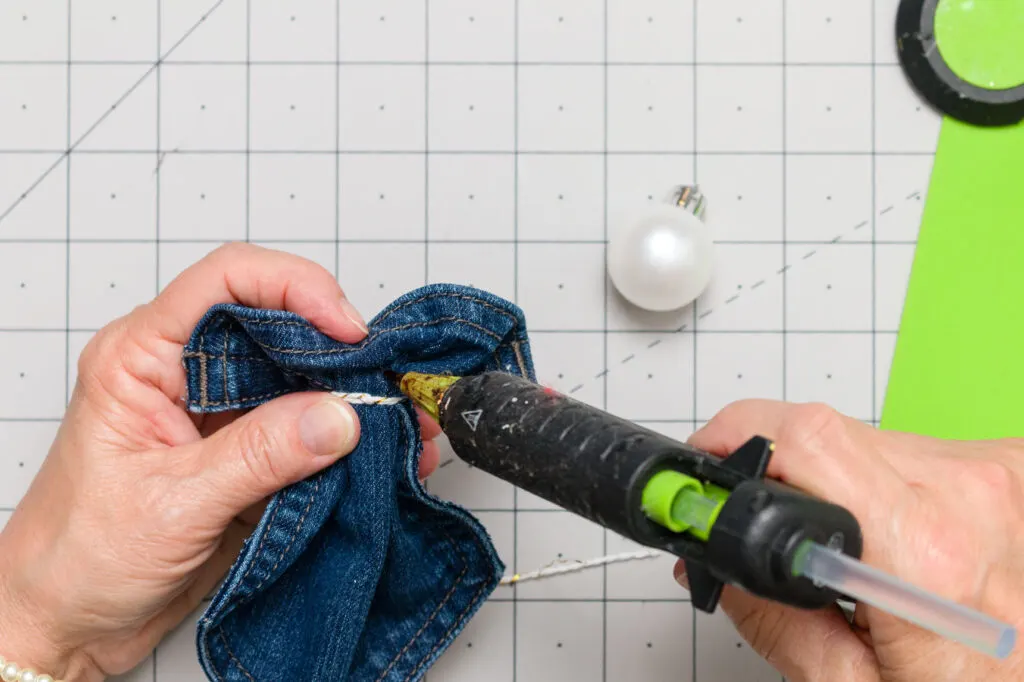 Once you have a "neck" folded into the center of the pocket, you can apply hot glue on the neck, place the ornament (head) in place, and hold it for a few seconds.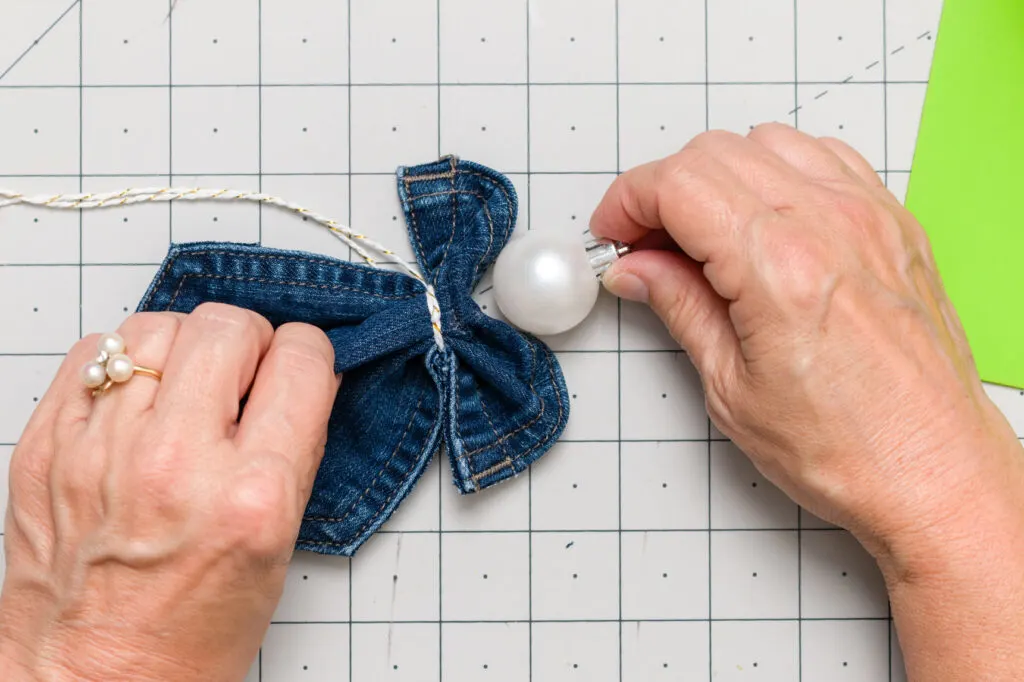 Use a pipe cleaner to create a halo. Hot glue it to the back of the angel's head and snip off the extra pipe cleaner.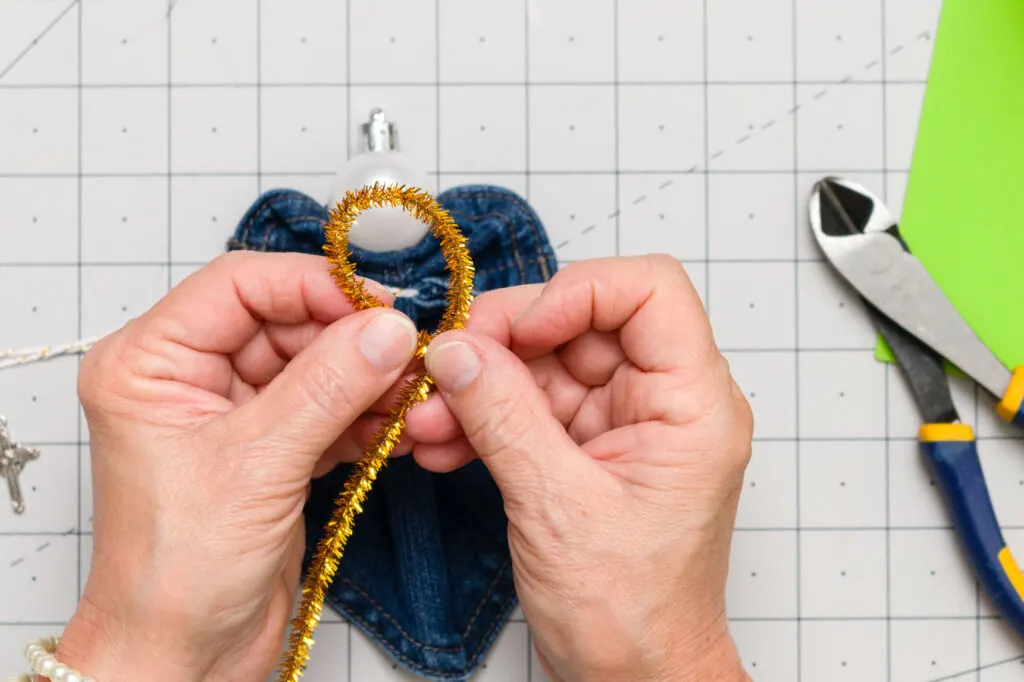 Ribbon Wings and Charm
Attaching a charm is optional; however, since I had some on hand, I decided to use them.
If you are making this from a loved one's jeans, you might want to use a cufflink or piece of jewelry to make it extra special.
Thread ribbon or twine through the charm and tie it to the angel's waist.
Attach it with hot glue if you use a cufflink, button, or jewelry.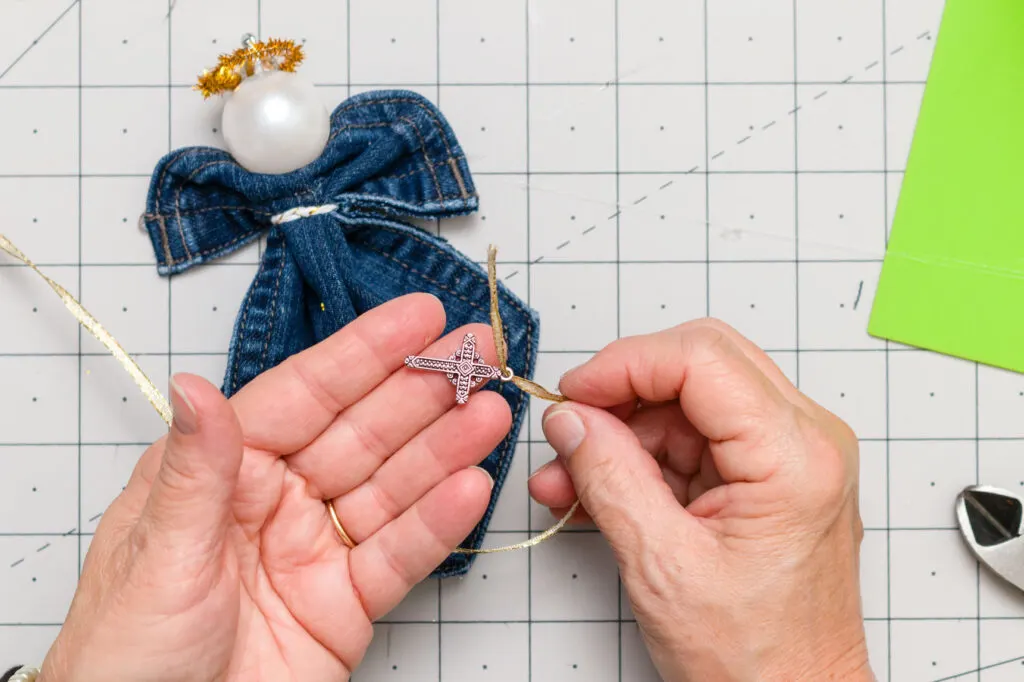 Tie a simple bow for the waist with the charm.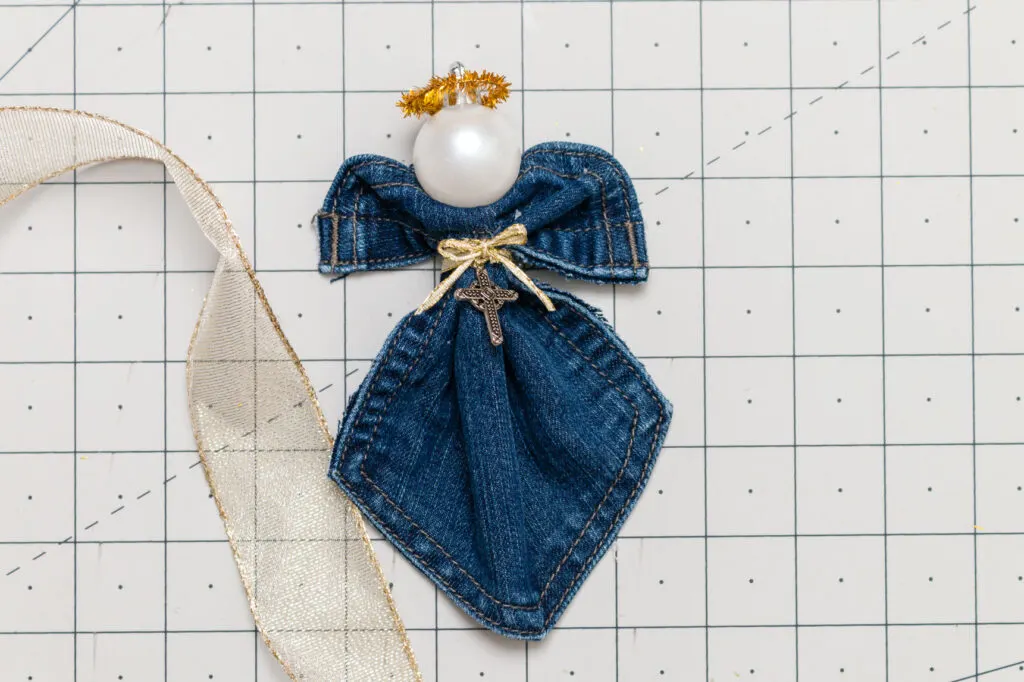 You can stop there or add fancy wings with ribbon.
Since I adore bows, I decided to create fancy bow wings.
Cut a piece of floral wire about 10 inches long, then gather your ribbon loops.
Cut the bow, gather the center, and secure it with floral wire.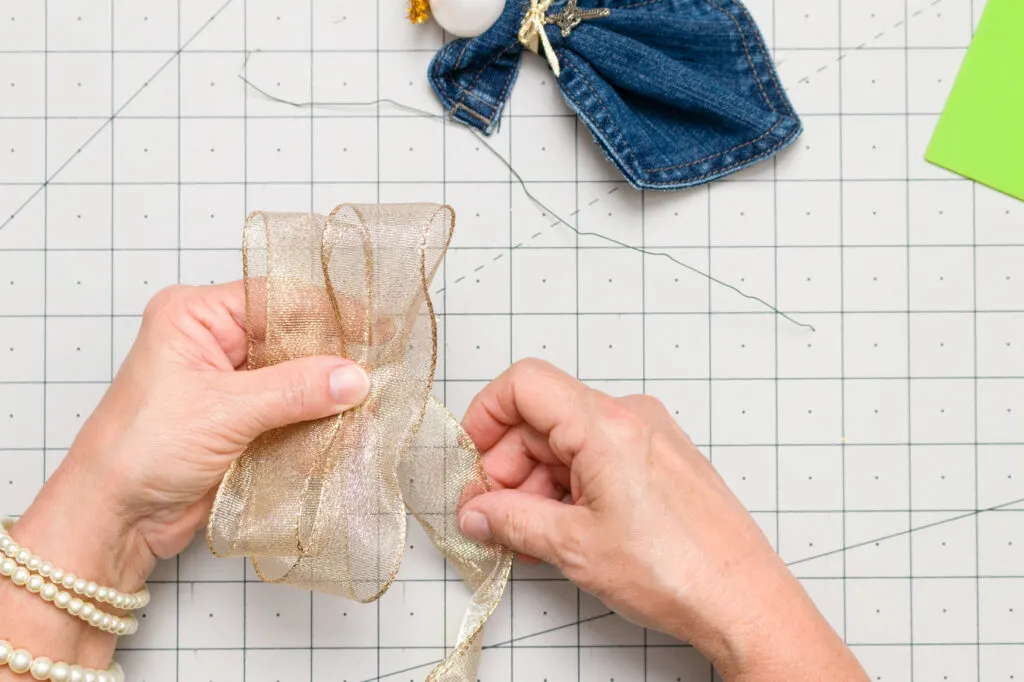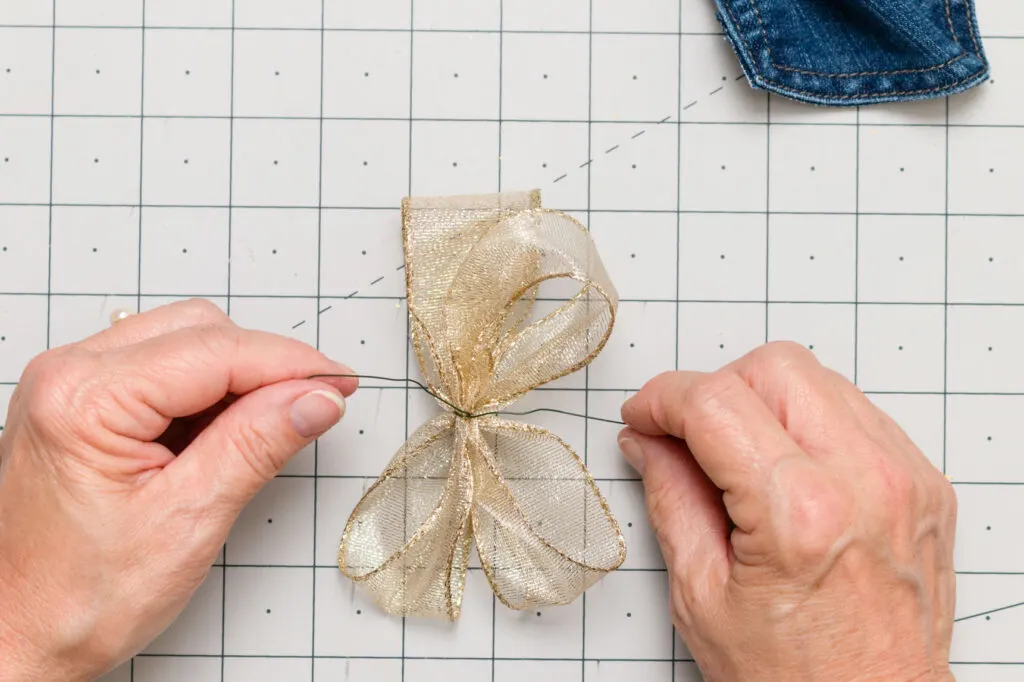 Attach the ribbon (bow) wings to the back of the angel's waist.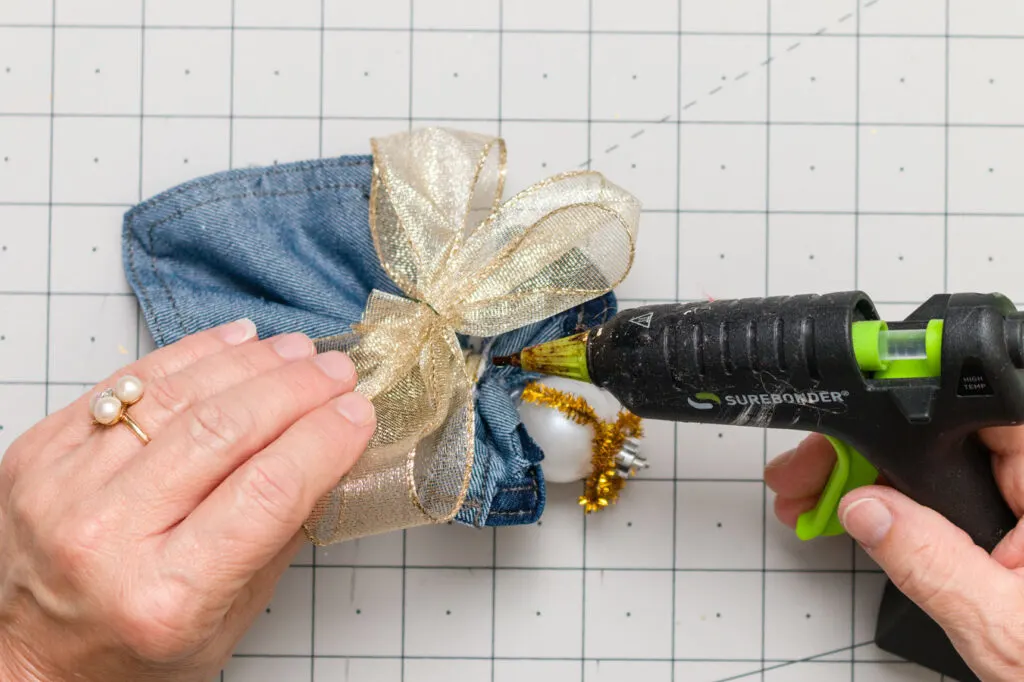 Another keepsake angel ornament you might enjoy creating is a necktie angel.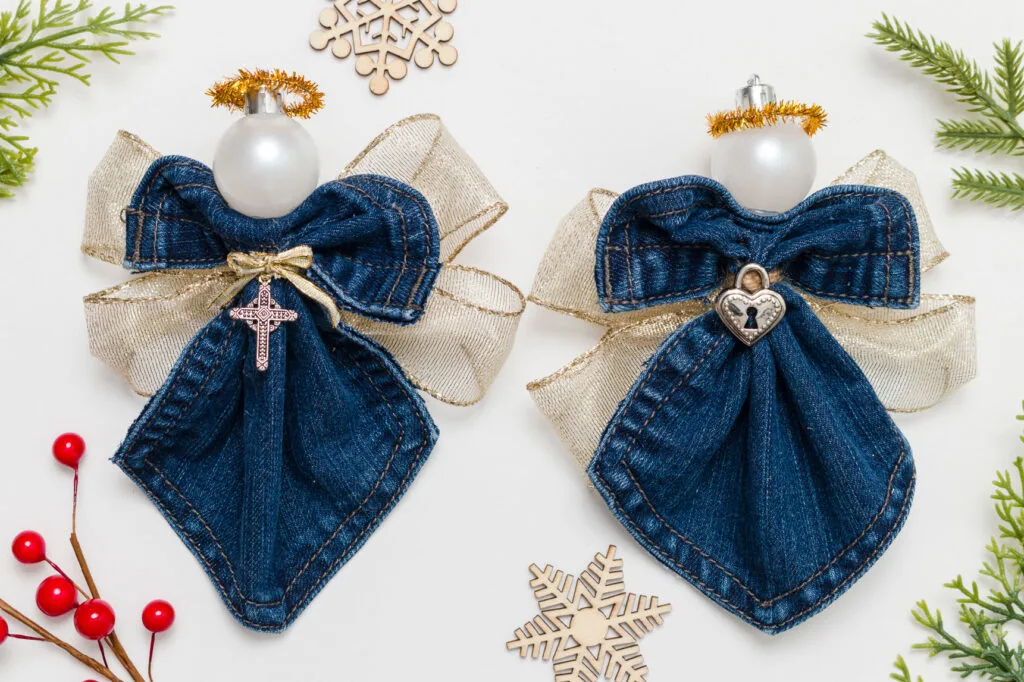 More DIY Christmas Ornament Ideas: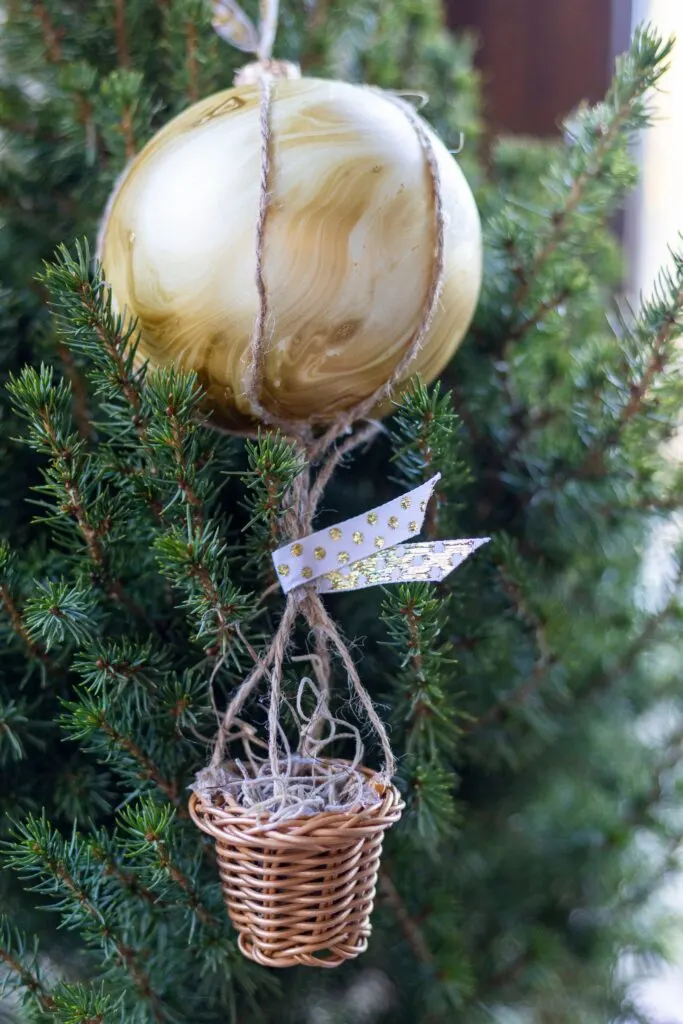 This DIY hot air balloon ornament was so easy, but the results are adorable. I know the kids will love them too.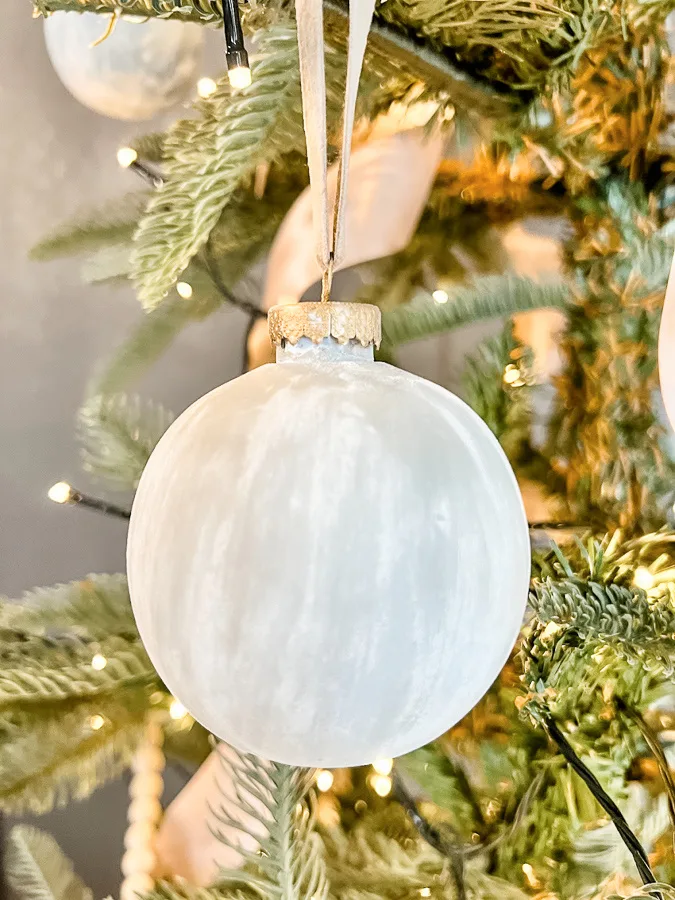 You will enjoy this stunning Christmas tree adorned with Modern Rustic Matte Textured Ornaments and velvet ribbons. It is both elegant and vintage at the same time.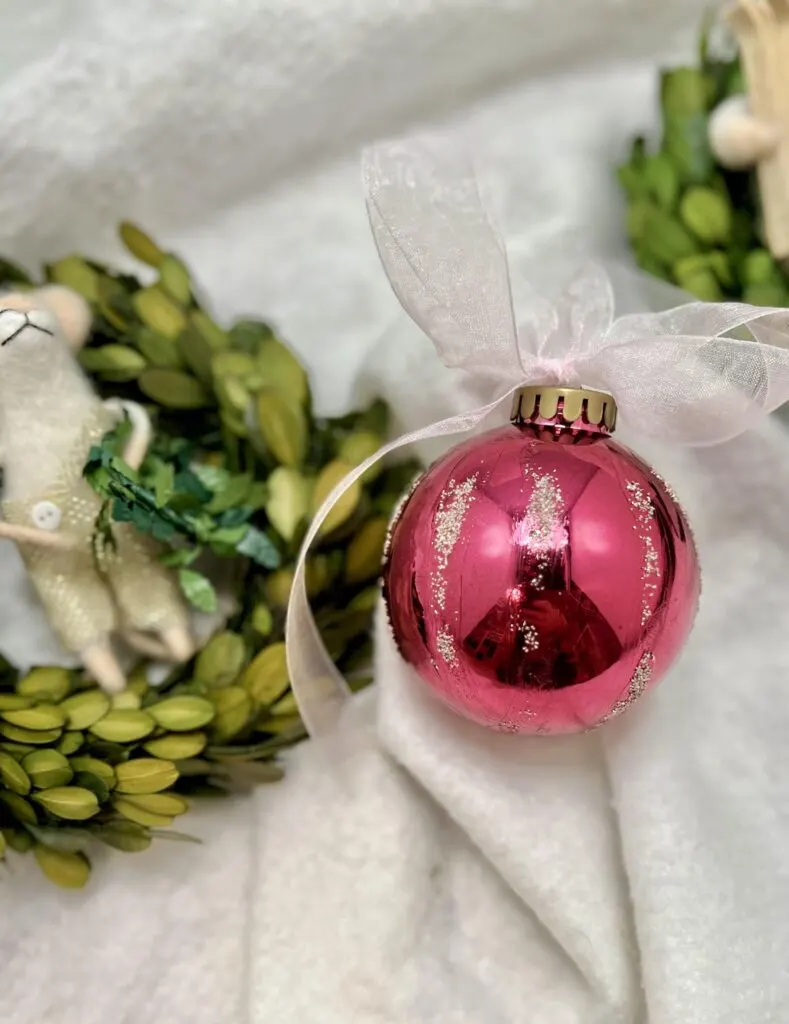 Transforming Old Christmas Ornaments into Antique Treasures is easy with this step-by-step tutorial. Transform an ordinary Christmas bulb into an antique treasure.
Want a Stress-Free Holiday?
Want to enjoy all the holiday season has to offer but find it overwhelming? Join me for a stress-free holiday season with tons of inspiration and money-saving ideas for decorating, gift-giving, and more. Join HERE! And have the best of everything this holiday.
Merry Christmas,
Kippi
Ps. This post was shared on Between Naps on The Porch.