Learn how to make stickers with this easy tutorial. There are many ways to make stickers, but this is the easiest way ever.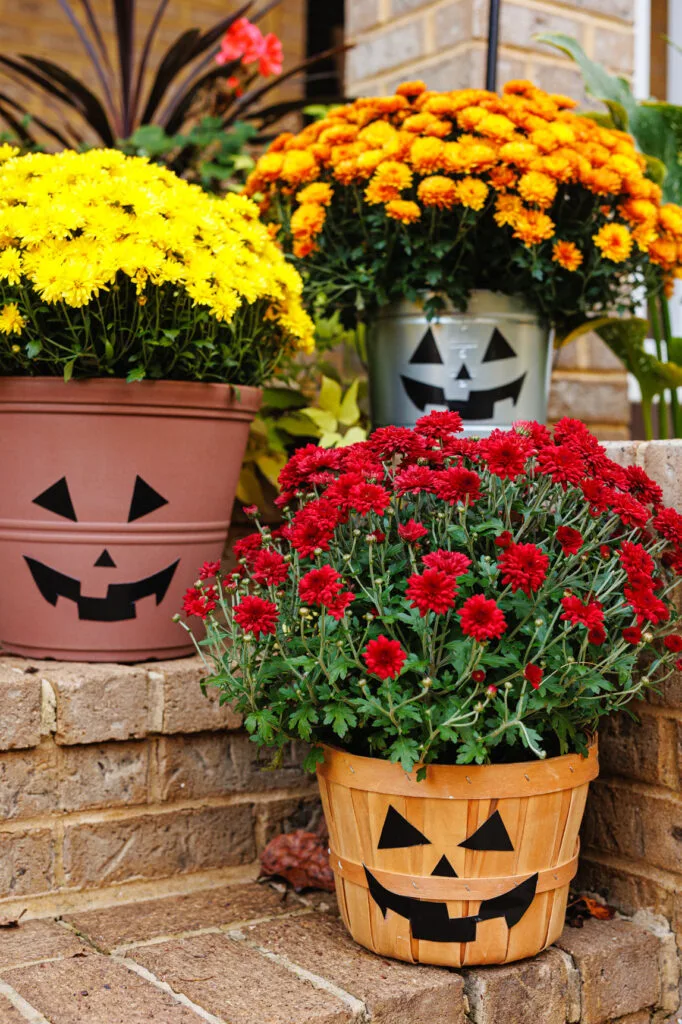 This post contains affiliate links. If you purchase from one of these links, I will make a small commission.
How to Make Stickers Step-by-Step
I found the inspiration for these adorable Jack-O-Lantern stickers on Pinterest, and I had to make them for my front porch. It is time to start decorating for Halloween, so this sticker idea is just the right touch. I will add my DIY pillows, hand-painted pumpkins, and DIY pallet pumpkins to my porch decorating.
You can make stickers using items you have at home and without special tools.
Sticker Supplies
The supplies are easy to source, and you probably have them on hand.
Tape or sticker paper
Paper
Pencil
Item to trace or a drawing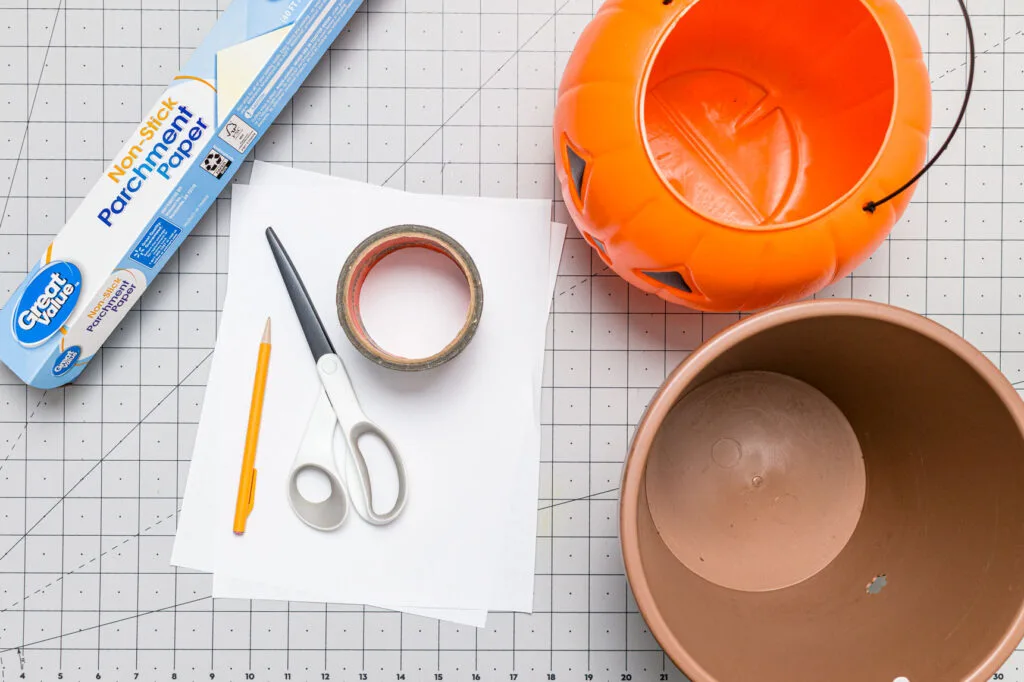 Tape: You can use any tape for your sticker. I used 2.75″ wide tape for my project.
Scissors: Sharpe scissors are best for cutting out your sticker designs.
Paper: I used printer paper to trace my design, but tracing paper would work too.
Pencil: To trace my design, I used a number two pencil. A pencil is best if you need to erase and try again.
Parchment Paper: Placing your tape's sticky side on the parchment paper is a must to be able to create a sticker. The parchment paper easily peels off to expose the sticky side.
1. Create a Sticker Design
The design you choose for your sticker can be as simple as a plastic Halloween container.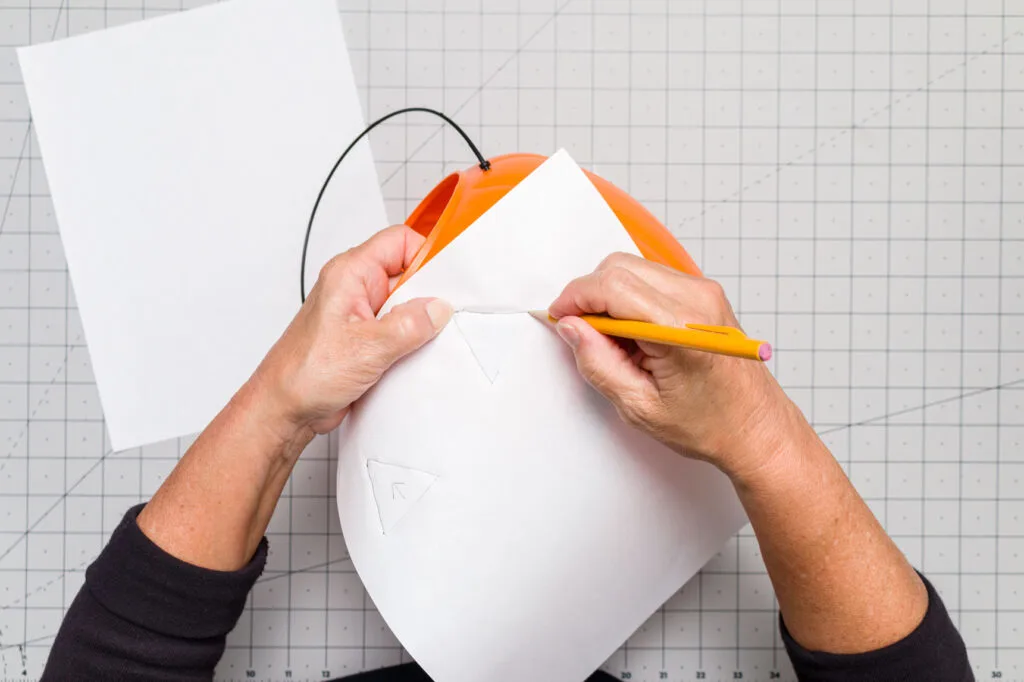 Note: It would have been easier if I would have taped the paper to the pumpkin.
Cut out the sticker patterns along the pencil lines.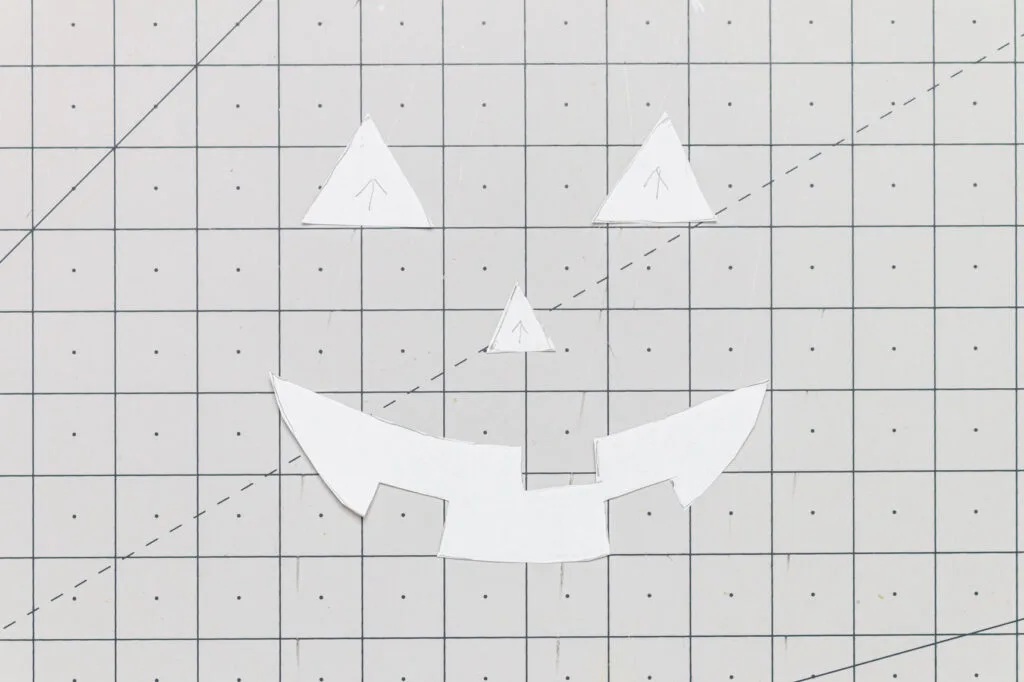 2. Prepare Tape Stickers
Next, prepare the tape by applying the sticky side onto parchment paper.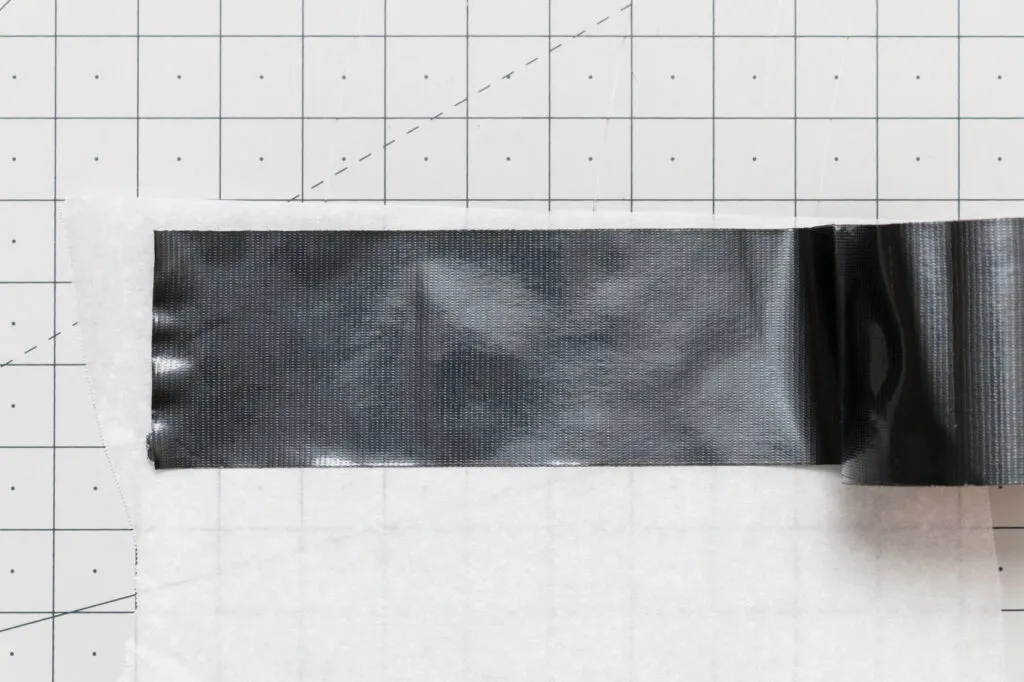 3. Transfer Stickers Design
Trace the sticker designs on the parchment side of the tape.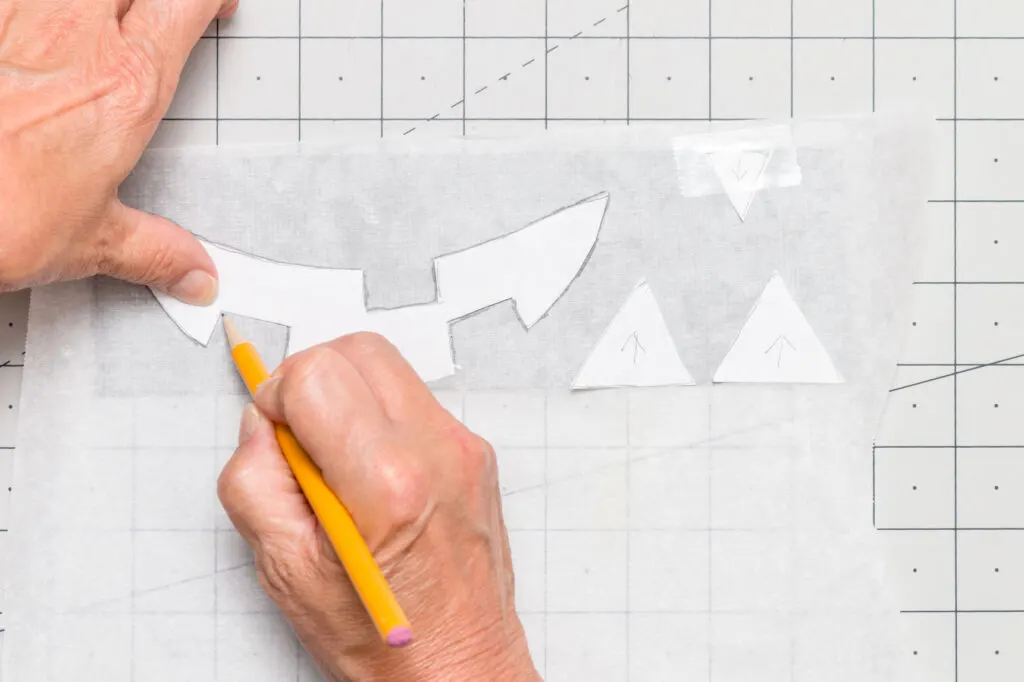 4. Cut Out Design
Use sharp scissors to cut out the sticker.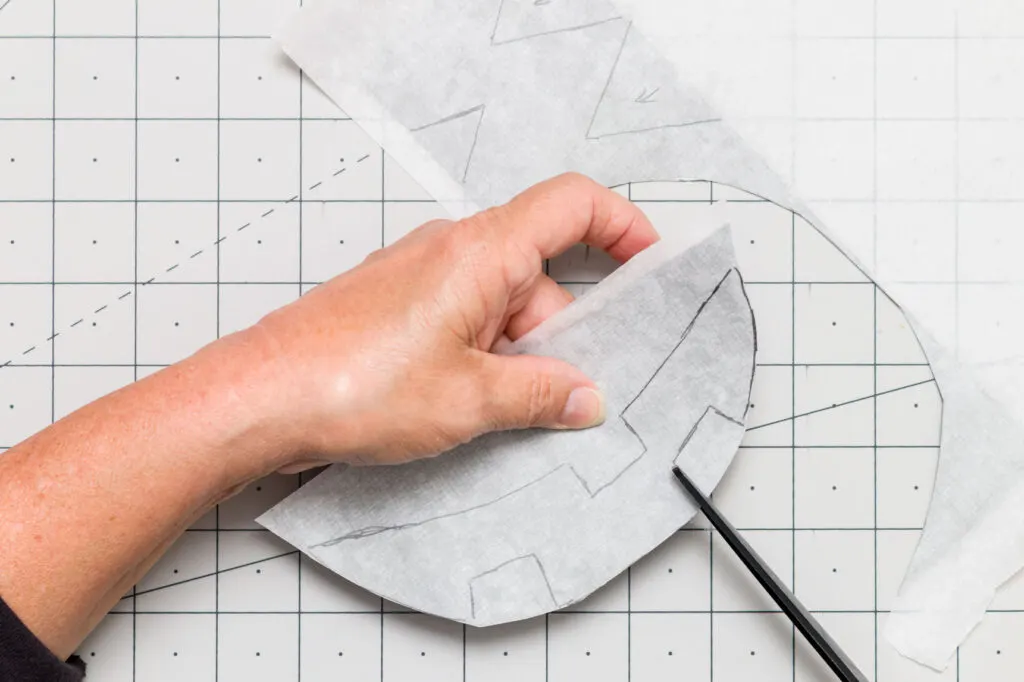 5. Attach Sticker
To attach the sticker l first find the best placement and then outline the sticker with a pencil. Next, I peel the parchment backing off and apply the sticker inside the pencil outlines on the flower pot.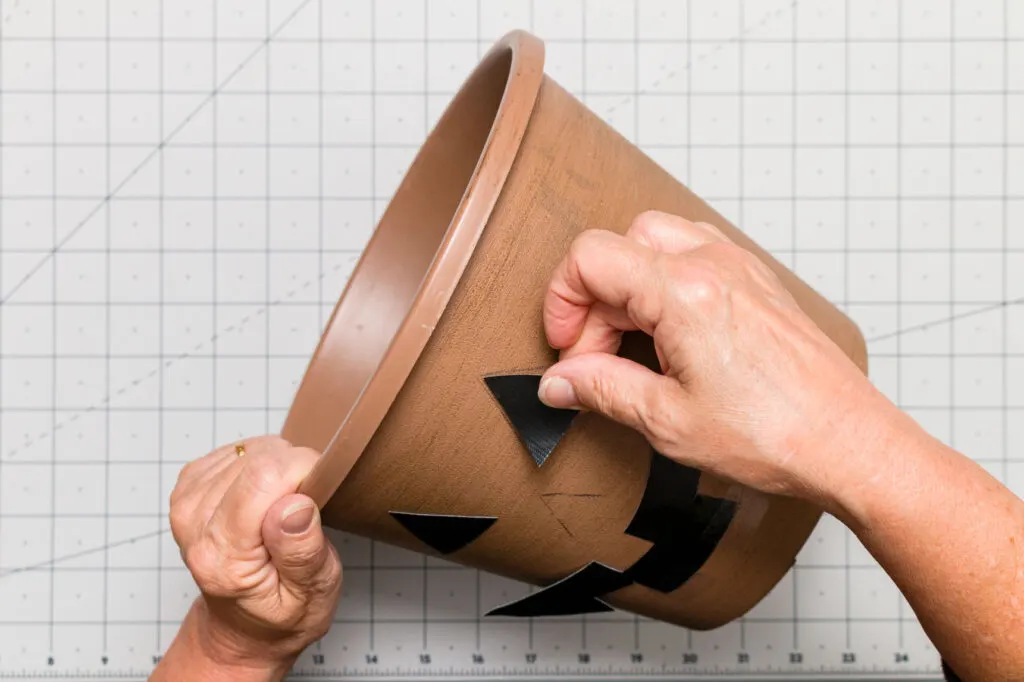 Want a Stress-Free Holiday???
Want to enjoy all the holiday season has to offer? Are you feeling overwhelmed when you think of the holidays?
Join me as we enjoy a stress-free holiday season.
Please join me for a ton of inspiration and ideas! And have the best of everything this holiday.
Merry Christmas,
Kippi
Ps. This post was shared on Between Naps on The Porch.