Create a plastic Easter egg wreath to welcome spring and the Easter season.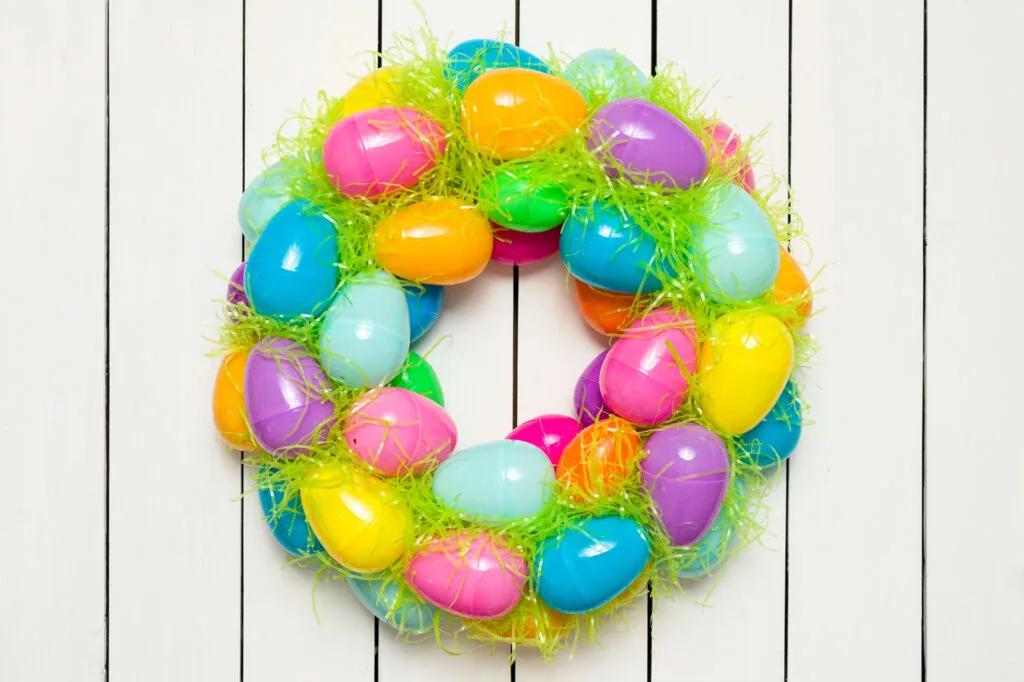 This post contains affiliate links. If you purchase from one of these links, I will make a small commission. However, you can rest assured you will not pay more for any products.
This adorable wreath can be used inside and on your front door.
You can find more ideas for decor to add to your home in this earlier post.
Easter Egg Wreath Supplies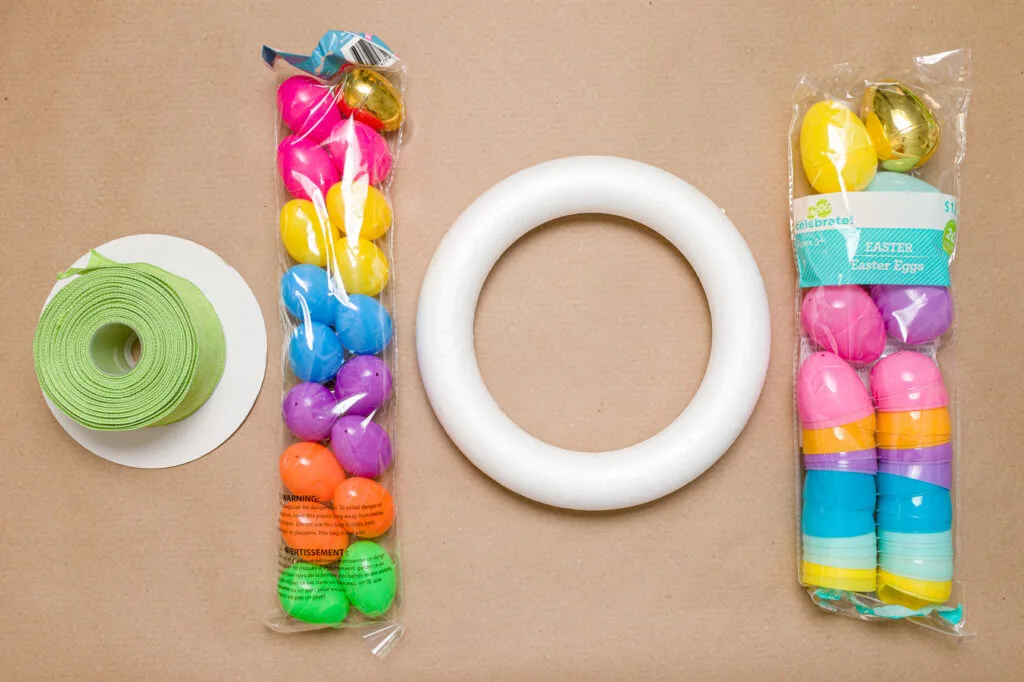 Easter Egg Wreath Instructions
Step 1
Prepare the Wreath Form
To begin this wreath, I turned over the cut edge of the ribbon and used a pin to hold it in place.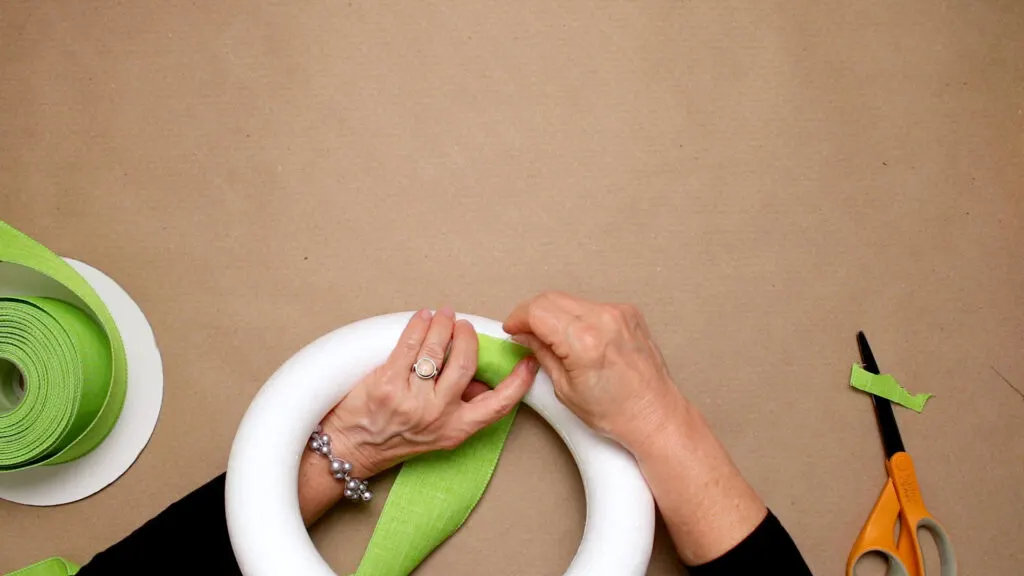 Then, I wrapped the ribbon around the wreath form to cover it. Finally, cut off the excess ribbon and pin it in place.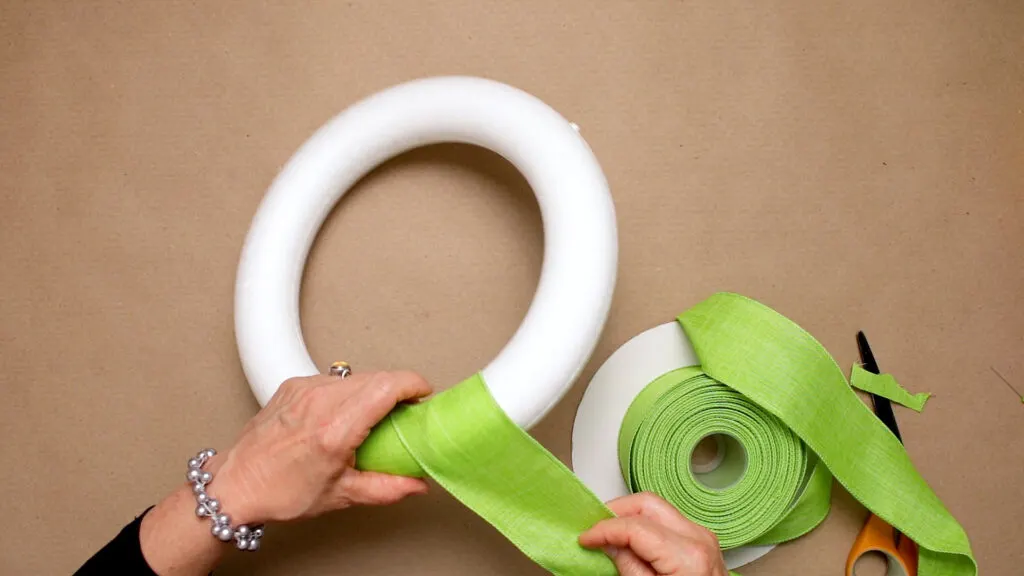 Step 2
Attach Plastic Easter Eggs to Form
To attach the plastic eggs, you will want to be sure the form is on a flat surface. Then use hot glue to connect the eggs. I used a couple of smaller eggs to fill in small spaces.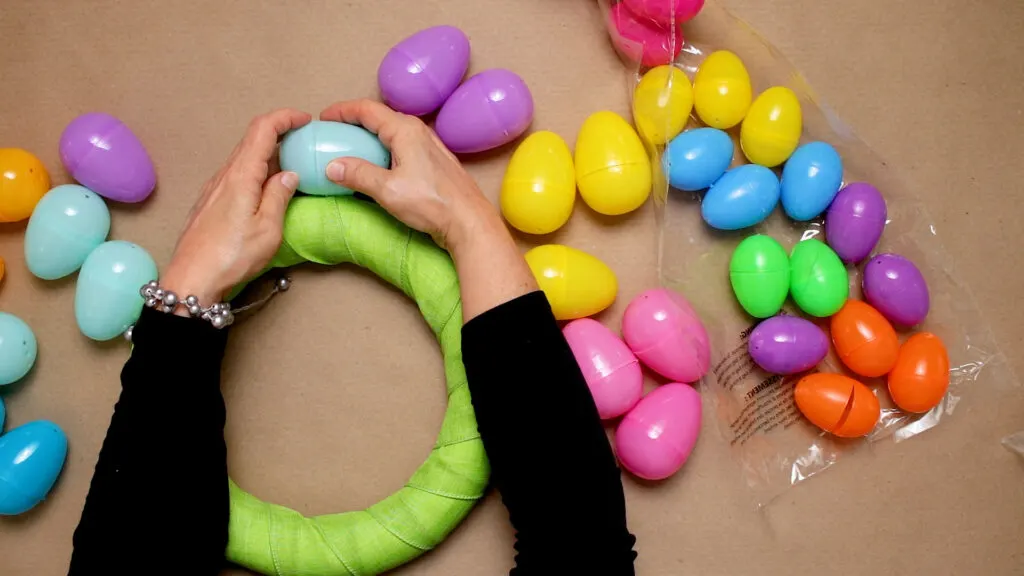 Once all the eggs on the first row were attached, I added more hot glue. I found it best to do it with a silicone mat to avoid the wreath from sticking to my work surface.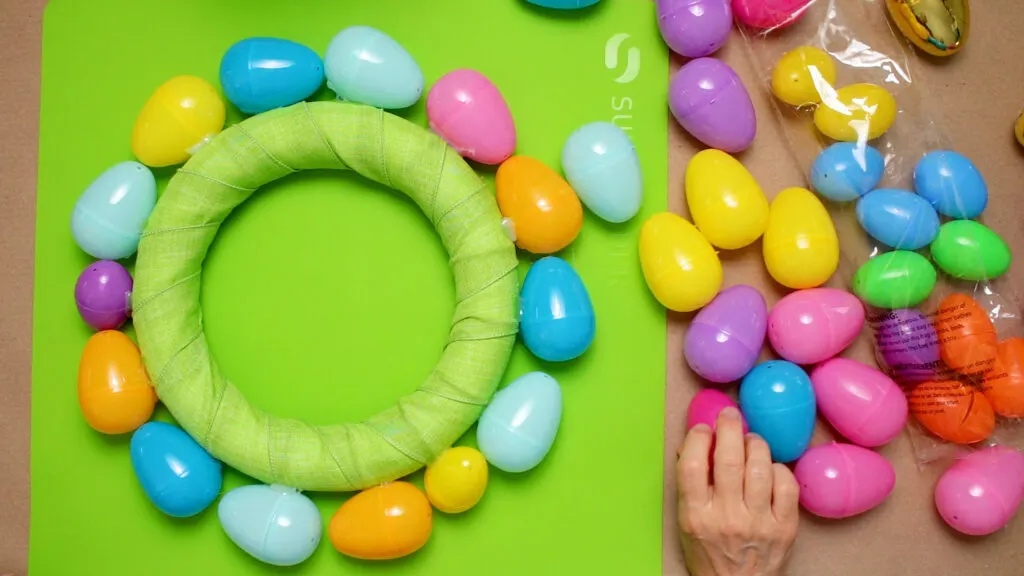 Add your eggs to the next row in varying colors.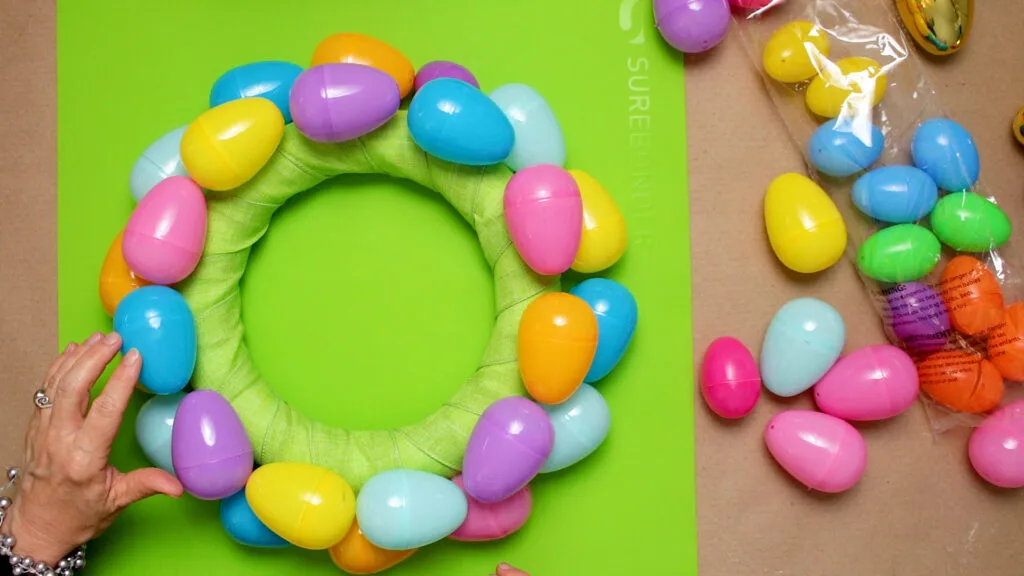 Tilt up the wreath to add more hot glue after the row is complete.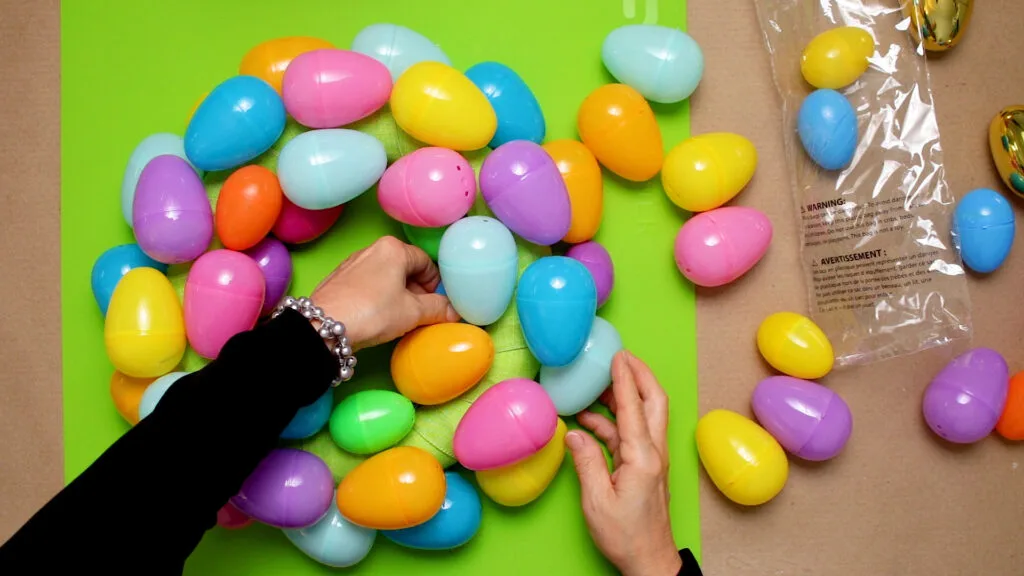 The final row of eggs may need to be the smaller-sized eggs.
Step 3
Easter Grass
You can use Easter grass to fill in the spaces between your eggs.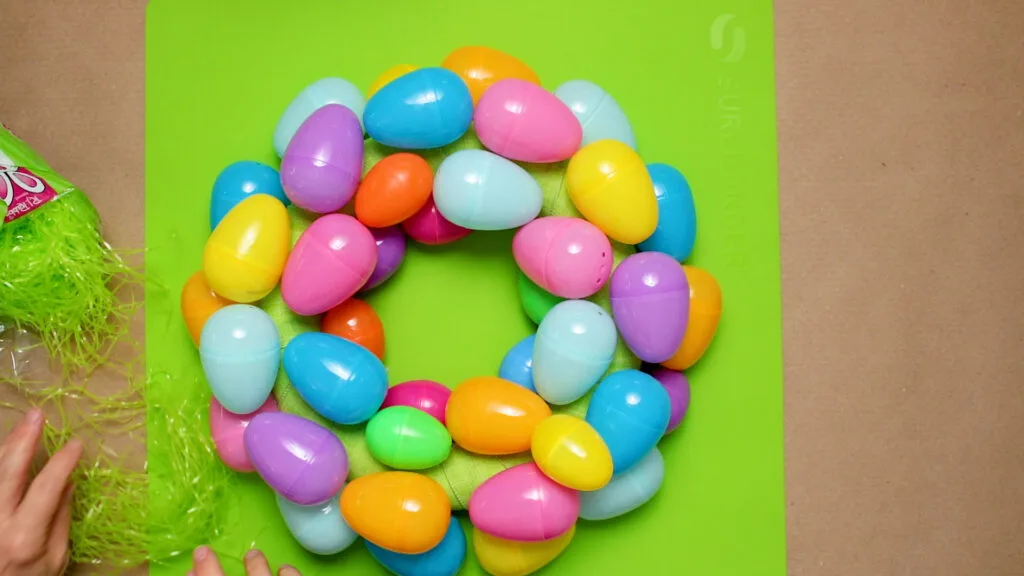 You can make a little bunch of grass before applying glue to make it faster.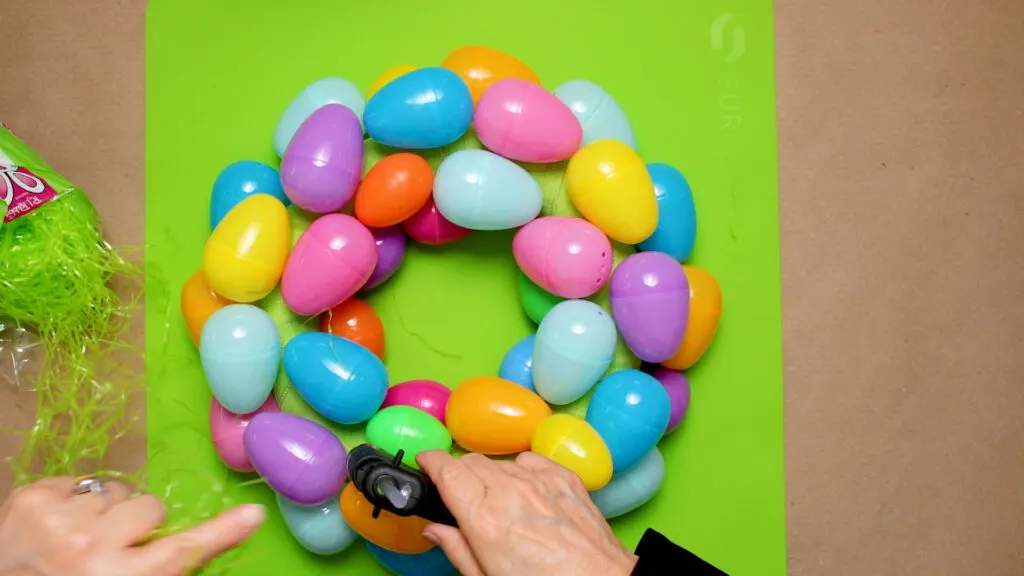 I found that applying the hot glue to the Easter egg wreath first worked best.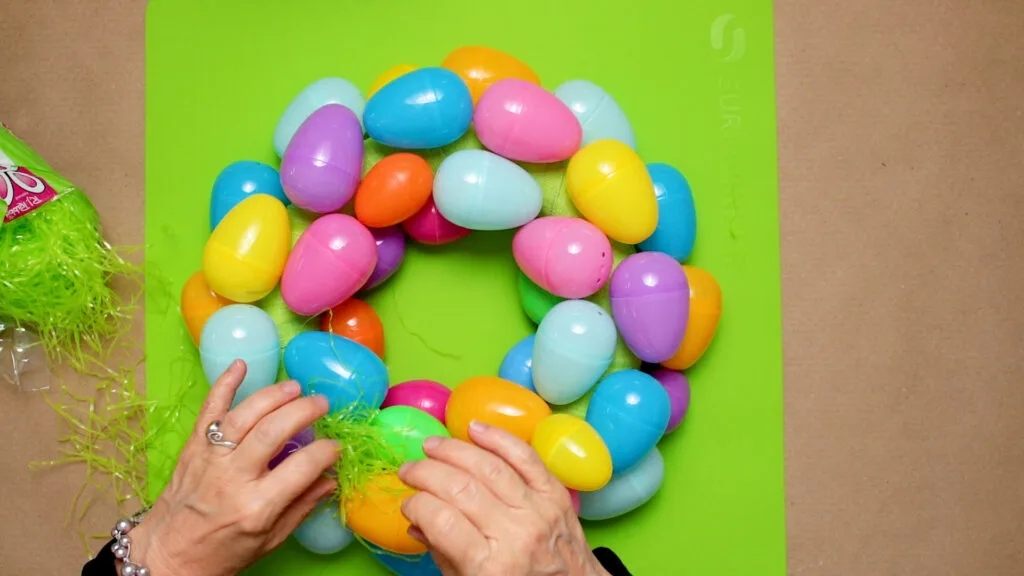 After you apply hot glue to the area you want to fill with grass, you have to bunch up a small handful and quickly push it into the hot glue. Again, you can use silicone fingertips to prevent burning your fingers.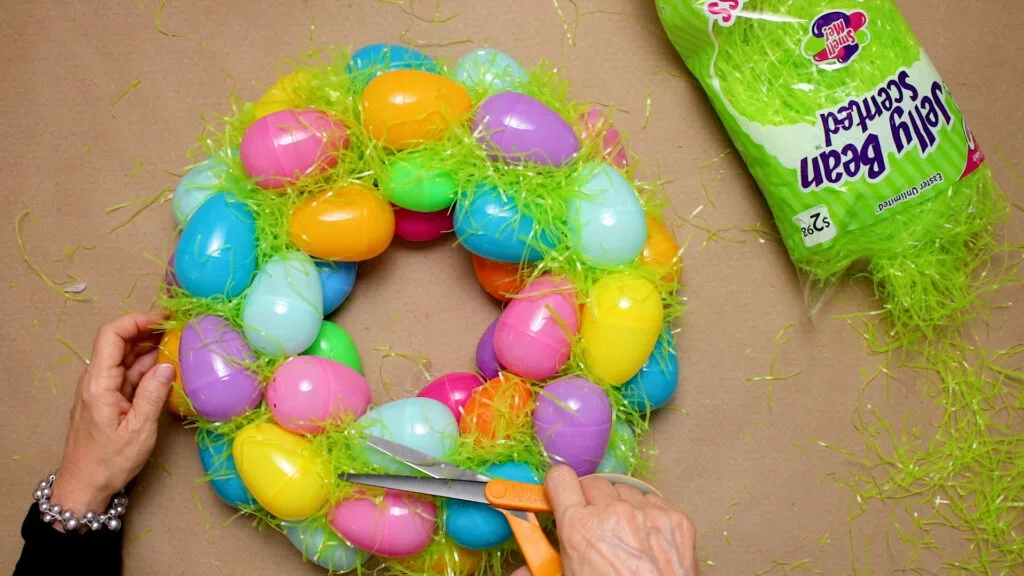 You can trim the extra grass with a pair of scissors.
Next, attach a hanger to the back with hot glue.
More spring wreaths you might like:
Happy Easter,
Kippi