Sealing terracotta pots is the best way to protect your plantings from drying out. It also protects your decorated pots, such as paint and decoupage.
How to Seal Terracotta Pots
Since terracotta (clay) pots are a porous material, it is essential to seal them.
Sealing them protects your plant's roots from quickly drying out.
It also protects any decorating, such as paint and decoupage.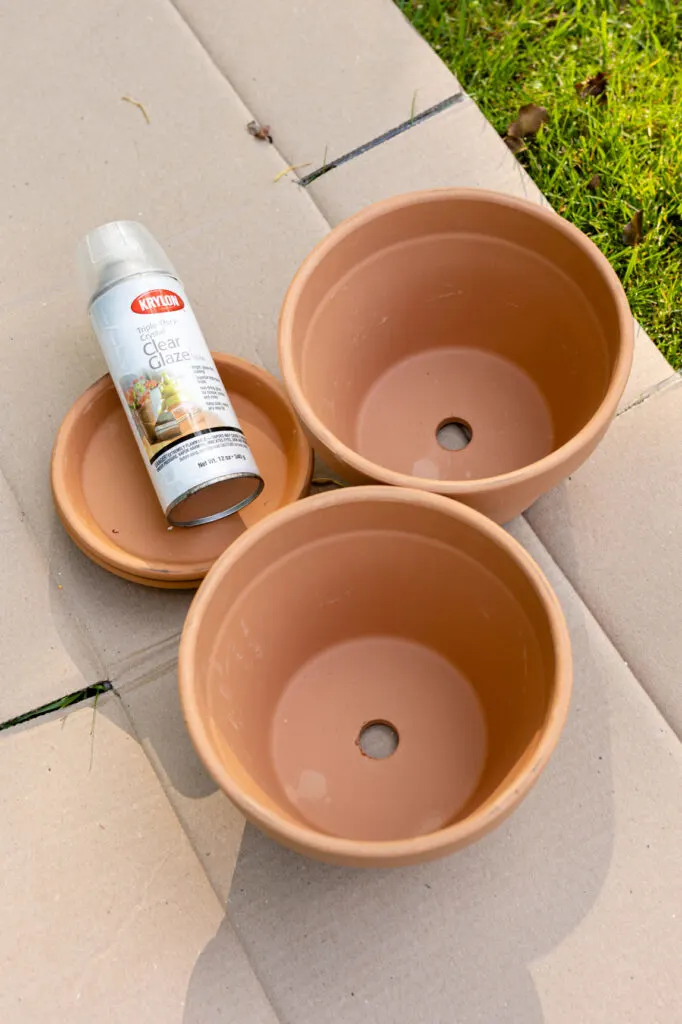 This post contains affiliate links. I will make a small commission if you purchase from one of these links.
Terracotta Pot Sealing Supplies
Terracotta saucers
Drop cloth
Gloves
Step One Prep Your Area
The best place to seal your pots is outdoors. You should not inhale the spray, so choose a calm day for spraying.
Place terracotta pots before painting on a drop cloth or the like.
Old shipping boxes are the perfect "drop cloth" to keep the sealer off your grass or work surface.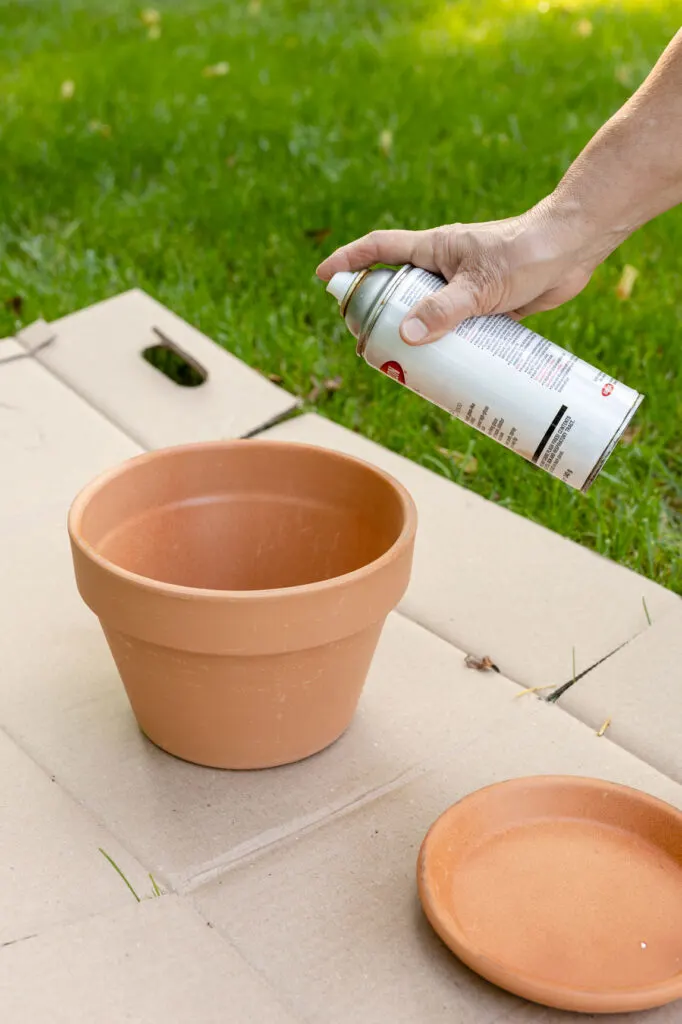 Step Two Sealing Terracotta Pots
Now you are ready to spray your pots and saucers inside and outside. Once the sealer has dried, you can turn them over and spray the sealer on the bottoms.
Your pots and saucers are ready to use as soon as the sealer dries.
Be sure to check the manufactures directions and dry times.
Step Three Painting or Decoupage
If you want to paint or decorate your pots and saucers, you can begin as soon as the sealer is dry.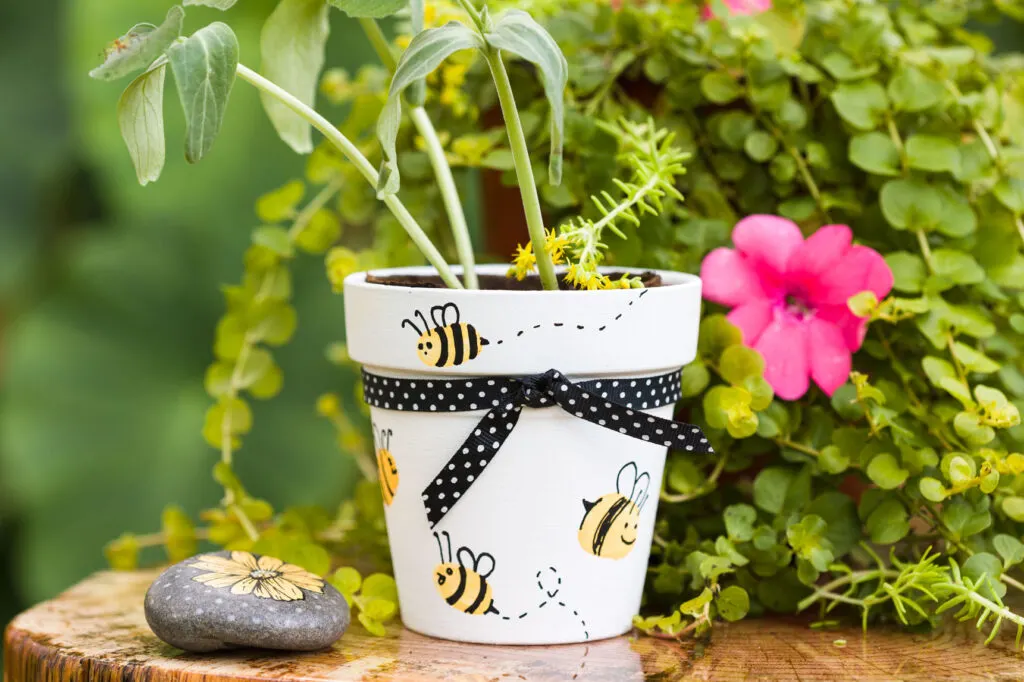 The options for your painted pots are endless. This flower pot's busy bee design was painted on by my daughter, Olivia O'Hern (she is a blogger too).
Wait until your paint job has dried before sealing.
I like to use water-based acrylic paint for decorating my flower pots.
They can be used both indoors and outdoors after being sealed.
Decoupage Terracotta Pots
Decoupage allows you to add pretty napkin designs, fabrics, printables, and more to your flower pot. You can find more tips and tricks about decoupage in this earlier post.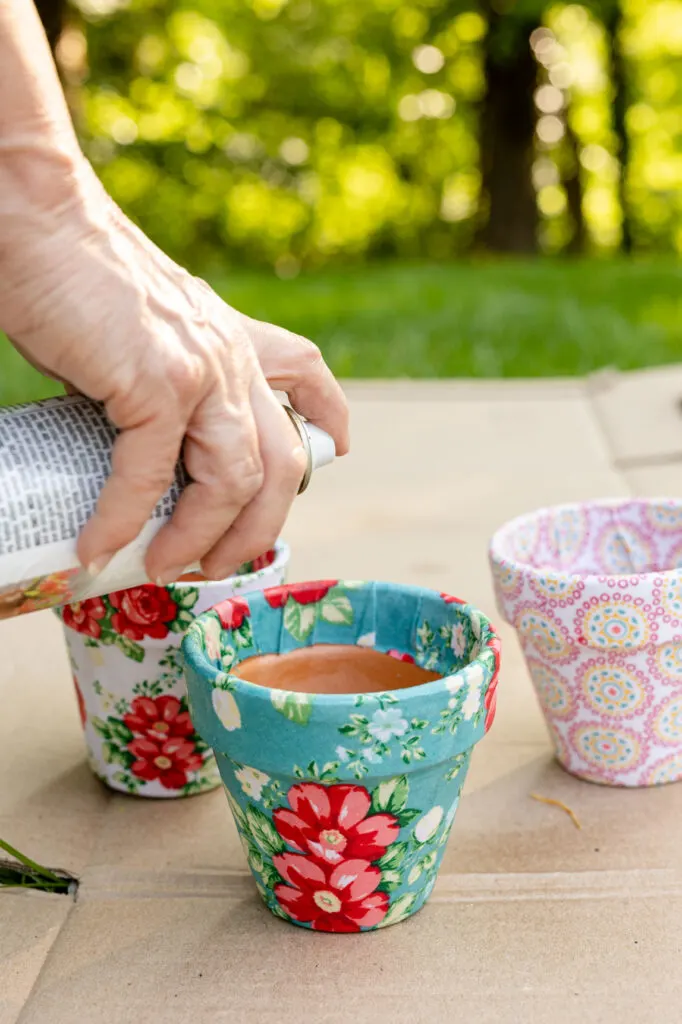 After your Fabric Mod Modge dries, spray a coat of sealer over the fabric.
Mod Podge Sealer
You can use Mod Podge spray on outdoor sealer over your painted pots instead of the Krylon Glaze. In this earlier post, you can read more about this adorable pot with feet.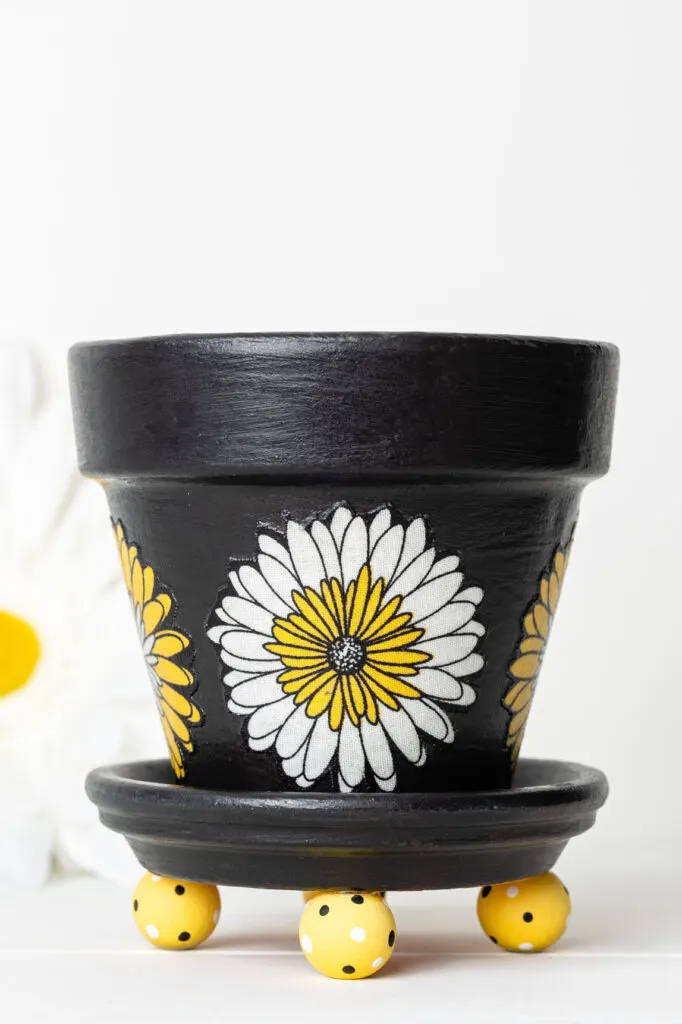 Do You Have to Seal Terracotta Pots Before Decorating?
Yes, sealing your clay or terracotta pots and saucer before painting or decoupaging them is necessary.
If you do not seal them, then your paint and decoupage with a start to bubble up and peel off.
See you soon,
Kippi
Ps. This post was shared on Between Naps on The Porch.