Spring has sprung, and I love to decorate with flower pots filled with flowers and greenery.
Decorating terracotta flower pots is inexpensive, so let's decorate a ton.
I have already decorated a few with fabric, vinyl, and paint.
How to Decoupage with Napkins
There are a million gorgeous napkins that would be perfect for decoupaging. I found the napkins I used for these pots at a local hardware store. I am always on the lookout for napkins.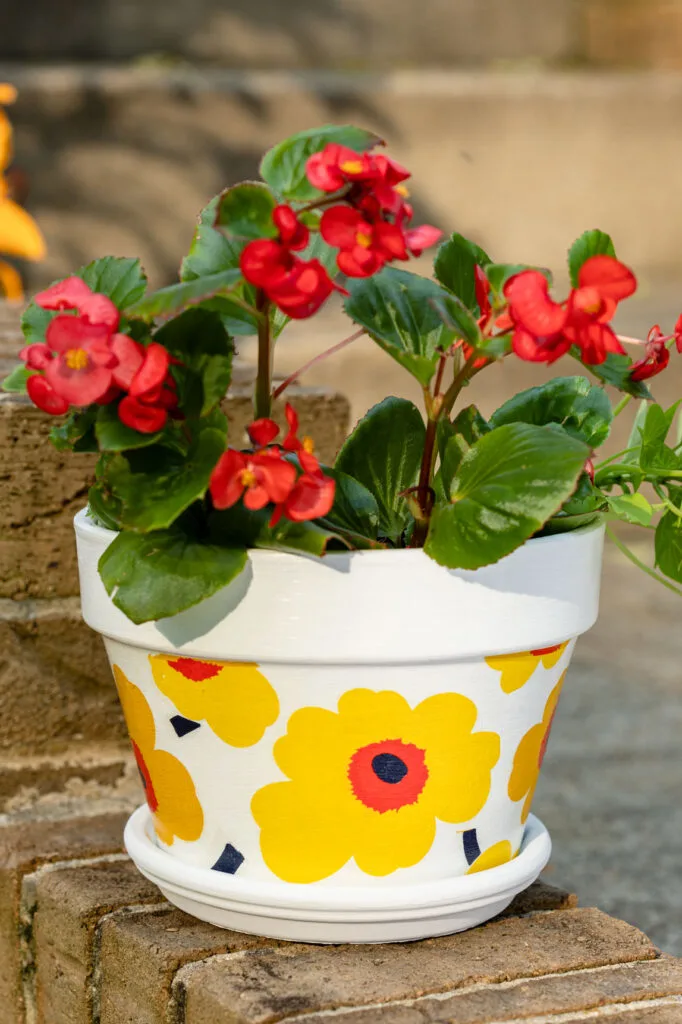 This post contains affiliate links. I will make a small commission if you purchase from one of these links.
Decoupage Supplies
Terracotta pots and saucers
Craft paint
Scissors
Sealer (this is the one I used)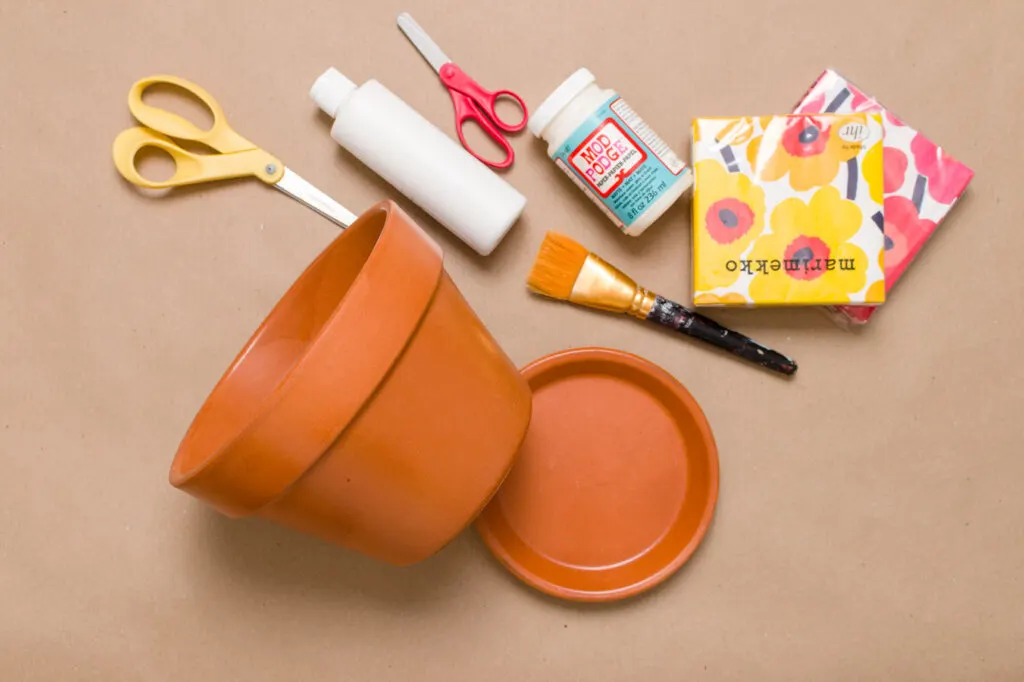 Seal and Paint Pots and Saucers
Before I start decorating my pots and saucers, I seal them. This earlier post shows you how I seal terracotta pots and saucers them.
Once the paint is dry, it is time to move on to the napkin decoupage.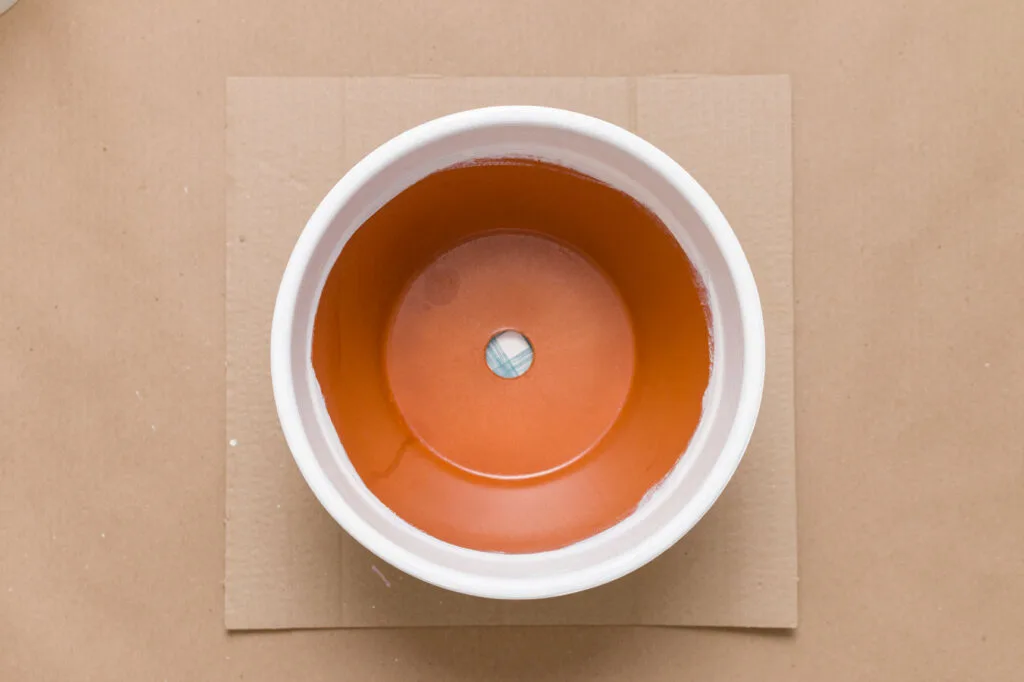 Prepare Decoupage Napkins
To prepare napkins to decoupage, you need to remove the printed layer. I always check the package about how many plies the napkins have.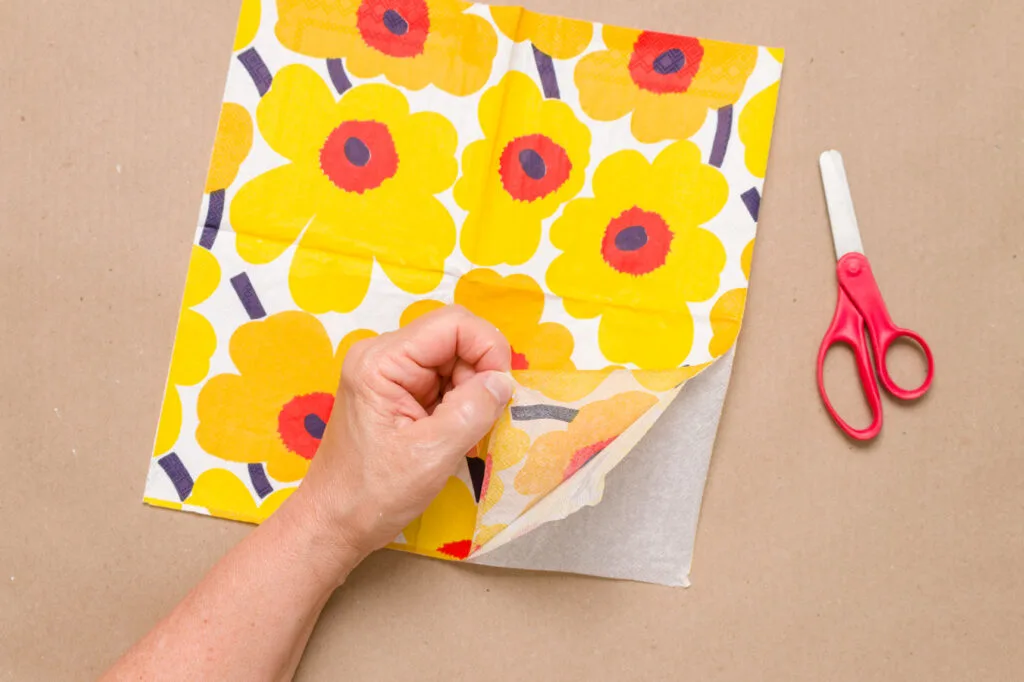 For this project, I cut apart the flowers.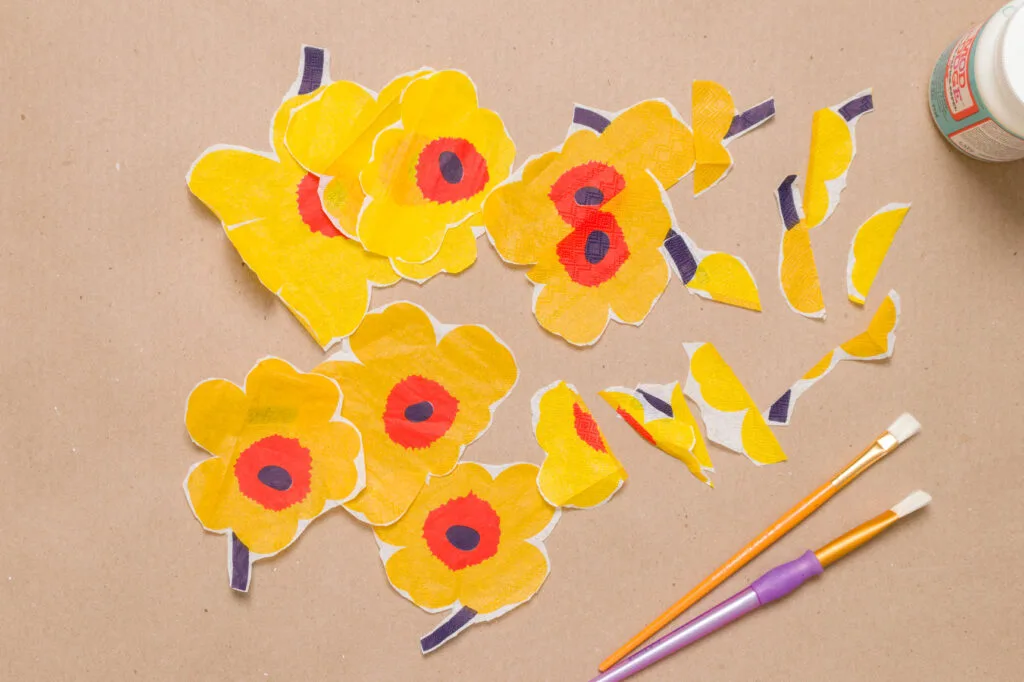 The placement of the flowers was planned so that I had a sunny yellow and then a mustard yellow flower. I also attached the partial flowers at the rim and the bottom.
Decoupage Napkin Designs
I used a paper Mod Podge to attach the napkin flowers to the pot. First, I brushed on a thin coat of Mod Podge in the area where I planned to place each flower. Next, I used a piece of plastic wrap to smooth out any wrinkles.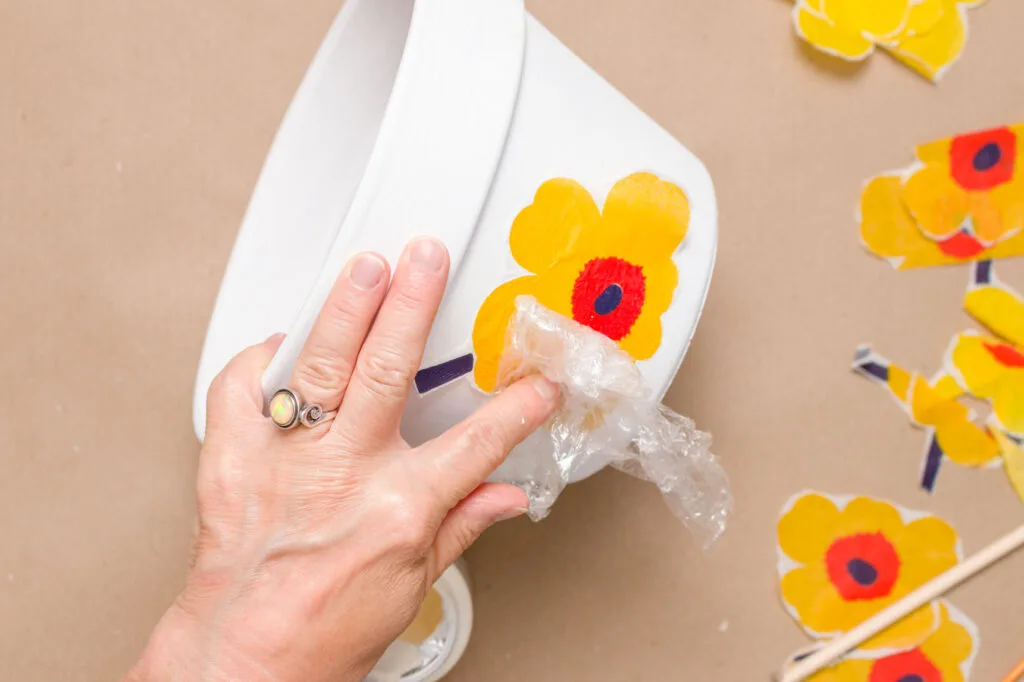 Seal Decoupage Napkin Pots
Before applying the final coat of Mod Podge (outdoor), I allow the first coat to dry overnight.
Once the paint dries on the saucers, I seal them with an outdoor Mod Podge.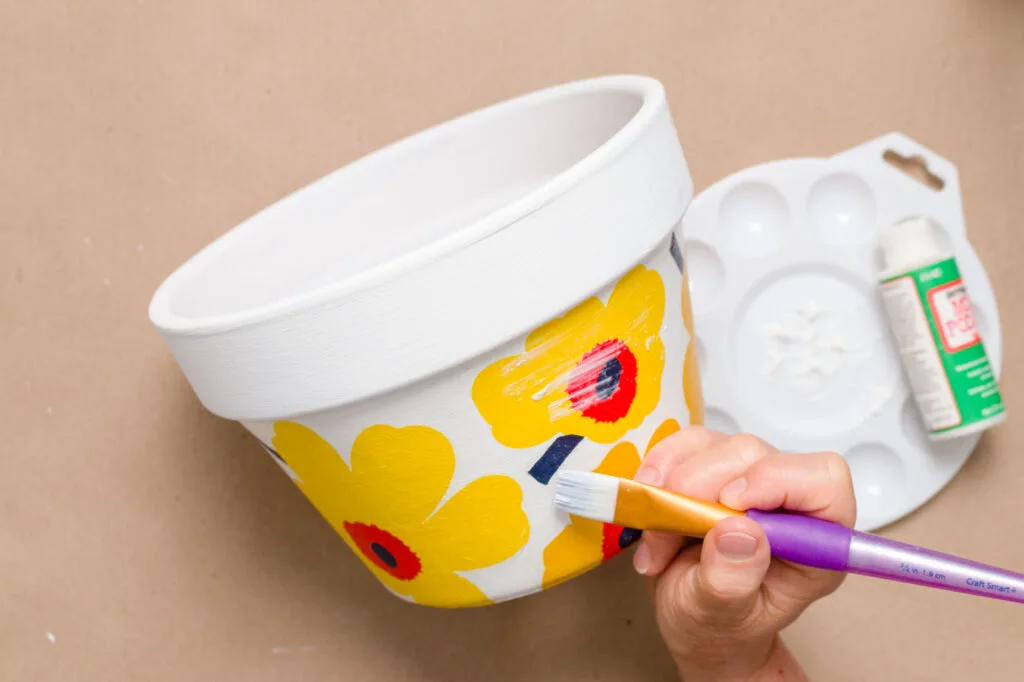 Decorating with Flower Pots
Since I decorated one pot with yellow flower napkins and the other with red and pink napkins, so I filled the pots with the opposite colored flowers.
In this earlier post, you can find my tips and tricks for filling flower pots.
The fun part is decorating your home and garden with gorgeous DIY flower pots.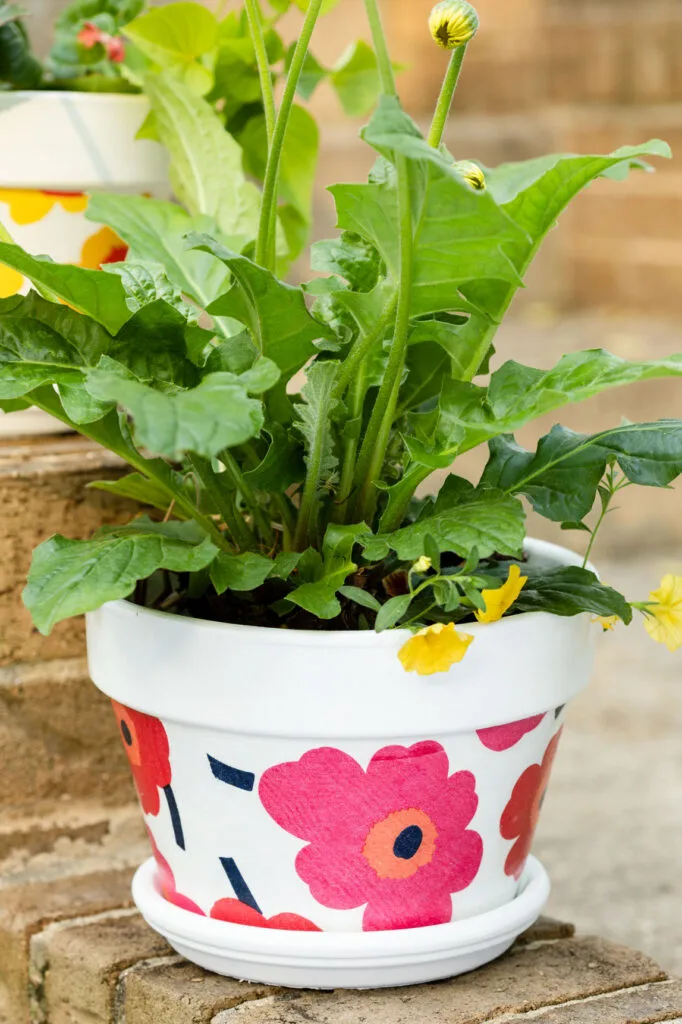 See you soon,
Kippi
Ps. This post was shared on Between Naps on The Porch.