DIY raised garden beds are easy to make, saving time and money! Start your spring projects with these DIY raised garden bed ideas.
Do you want to start gardening but don't know where to start? Or maybe your plants just aren't doing well in the ground. Then, you may need to try gardening in a raised garden bed!
Building a raised garden bed is an easy and affordable way to improve gardening skills. Plus, by growing your plants in a raised garden bed, you can save yourself from having to weed constantly!
Keep reading for tips on how to make your own!
1. A Backyard Makeover with Raised Garden Beds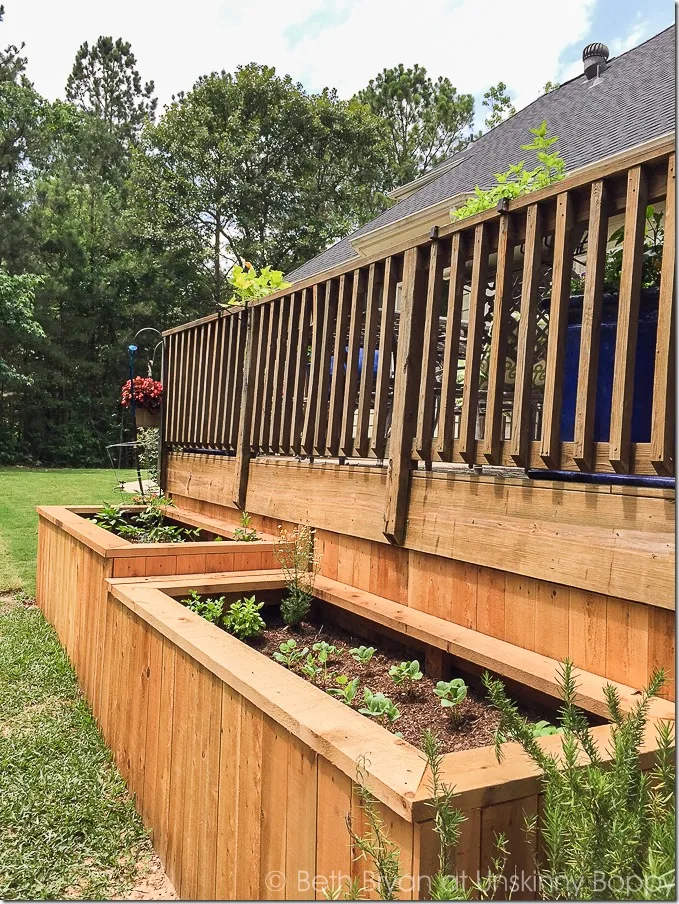 This post contains affiliate links. That means that if you purchase from one of these links, I will make a small commission.
Check out the before and after of this yard since the addition of elevated raised garden beds. What a transformation!
2. How to Make a Garden Box
Check out these raised garden boxes. You can see exactly how to make your own with the included tutorial.
3. How To Build An Elevated Garden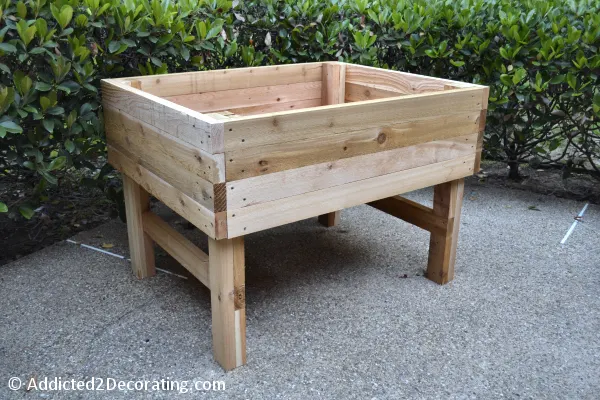 These raised table gardens can be made to any size and are perfect for people who live in apartments or condos.
4. How to Build Raised Garden Boxes DIY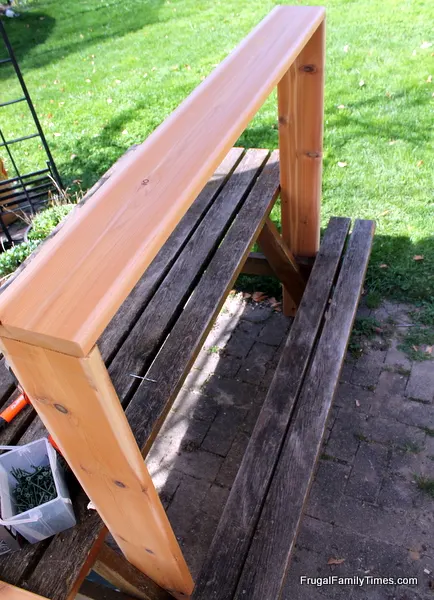 Enjoy these step-by-step building-raised bed garden boxes that even a beginner builder can do!
5. Cinder Block Raised Garden Bed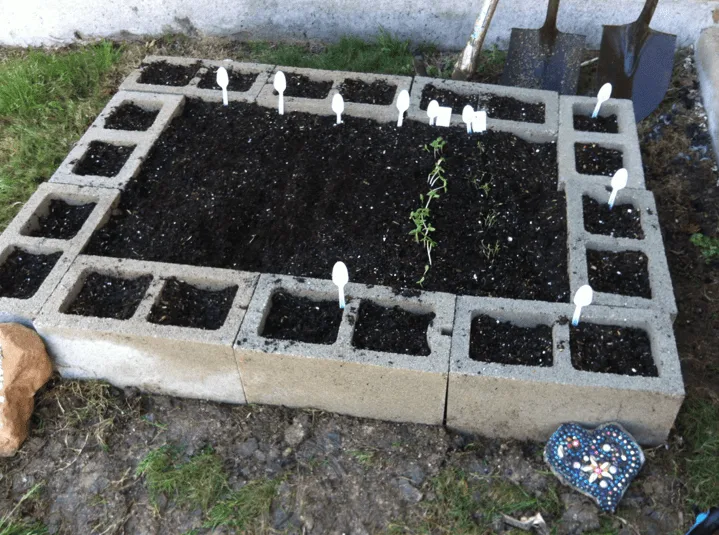 You don't have to make your raised garden bed with just wood! See how to make a cinder block garden bed.
6. Thirty Minute Thirty Dollar Raised Bed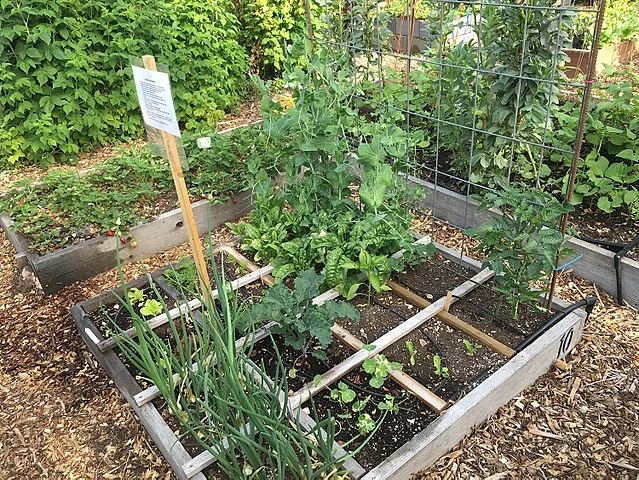 Raised bed planters can be the perfect solution for beginner gardening projects. With this easy how-to, they can be built in about 30 minutes for just $30, depending upon the materials you use.
7. How to Build a Garden Box
Learn how to build garden boxes with cedar. Cedar is an excellent choice because it is a rot-resistant wood that gives the garden a pretty look.
8. Life Lessons From Gardening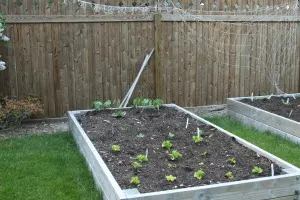 Here's how to make DIY raised garden beds, including tips and lessons from many years of gardening.
9. How to Build a Raised Garden Bed
Since we spend most of our time at home, we spend a lot of time working on our yard. We built large DIY raised garden beds. Here are all the details.
10. Guide to Raised Bed Gardening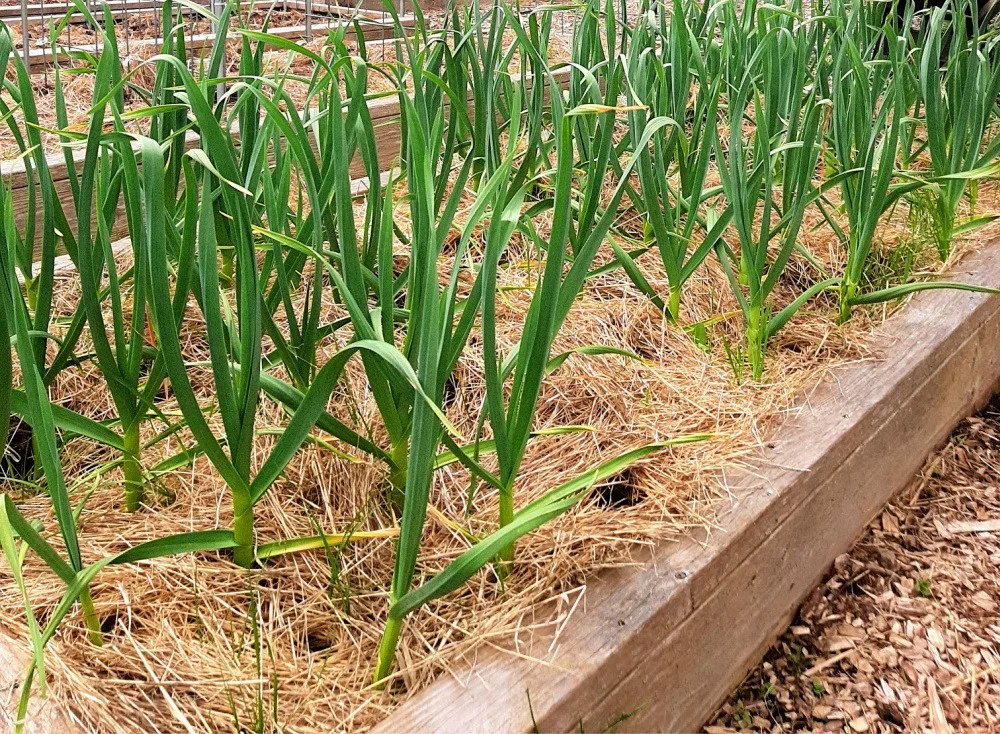 Learn the pros and cons of growing vegetables in raised garden beds.
11. DIY Pallet Raised Garden Beds
A super budget-friendly way to build raised garden beds is to use reclaimed wood from pallets. Here is how we made ours.
12. Raised Garden Beds Made with a Kit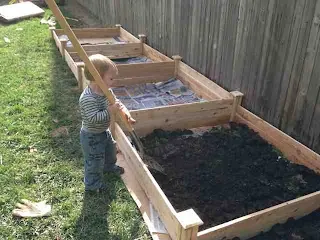 It doesn't get much easier to make a raised garden bed than this kit. It's super easy to put together.
13. Moving a raised garden bed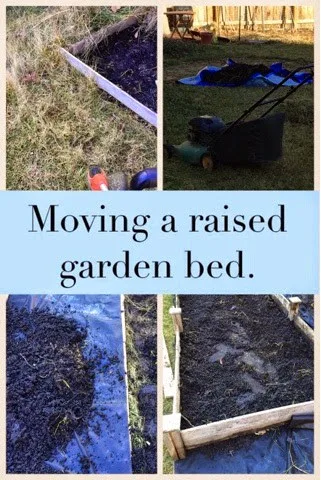 What happens when you finally finish your raised garden bed and then you find out it's not the best place for it? Here you find the answers to that question.
14. Easy DIY Raised Garden Beds for Any Size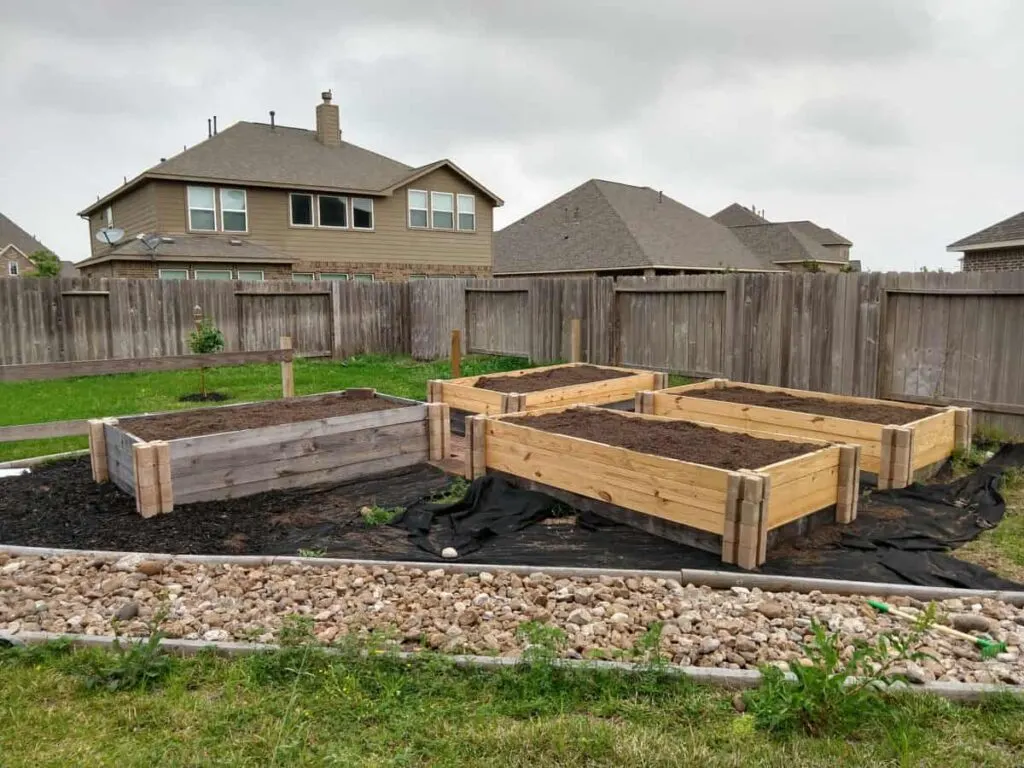 If you're planning a garden this spring, then you'll love these easy DIY raised garden beds! They're simple and affordable, and weeding is much easier!
15. DIY Simple Cedar Raised Garden Bed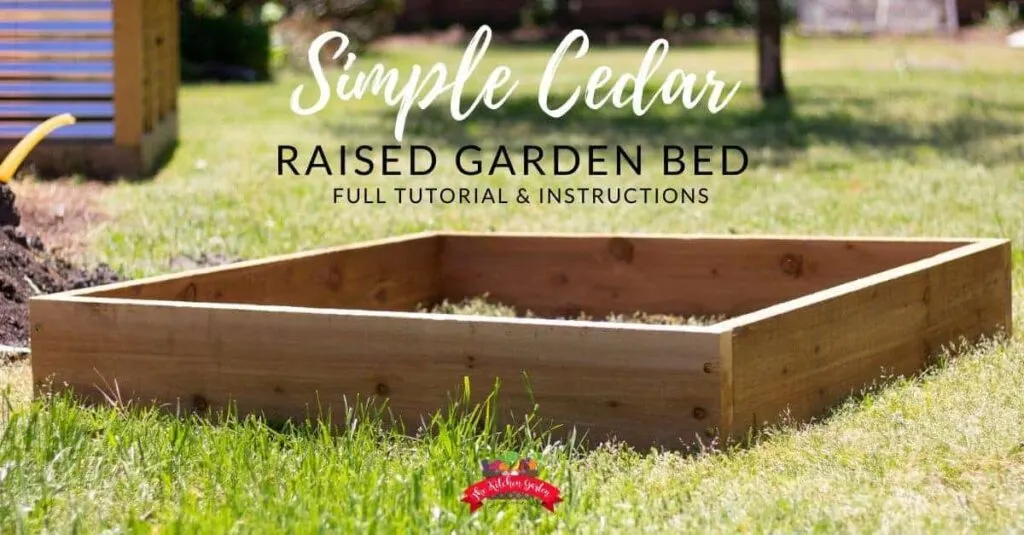 Build a simple raised garden bed in an afternoon! This easy design will last for years!
16. DIY Raised Garden Bed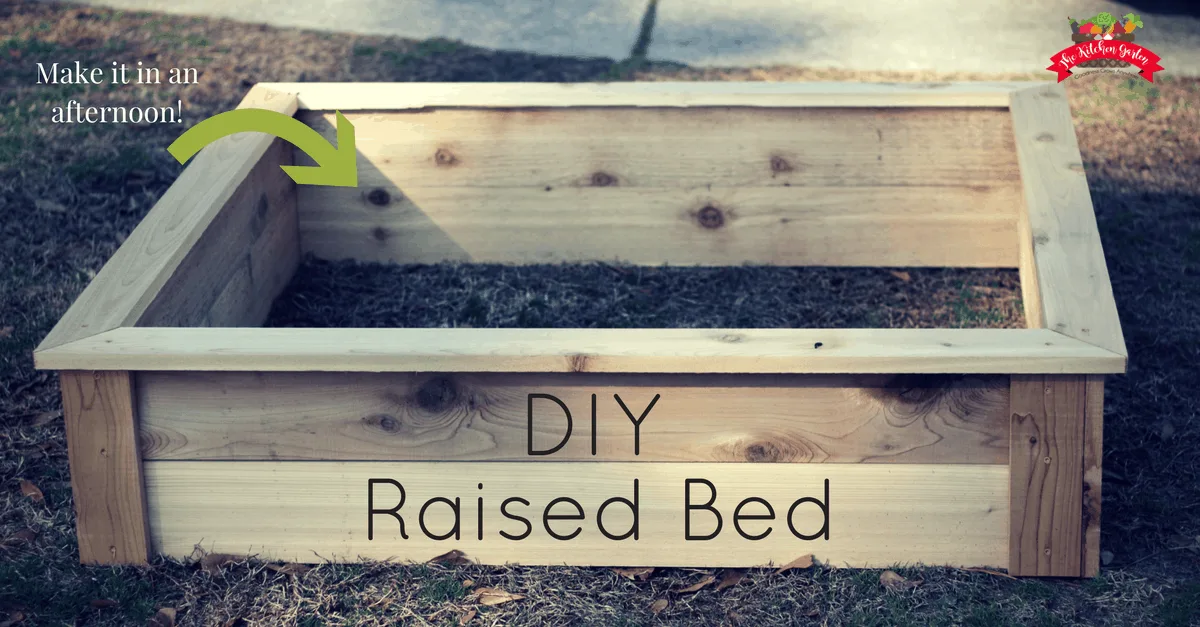 Want a raised bed garden with a more polished look? Build this DIY raised bed garden with lovely corner details and top edge!
17. How to Build a Raised Herb Garden Bed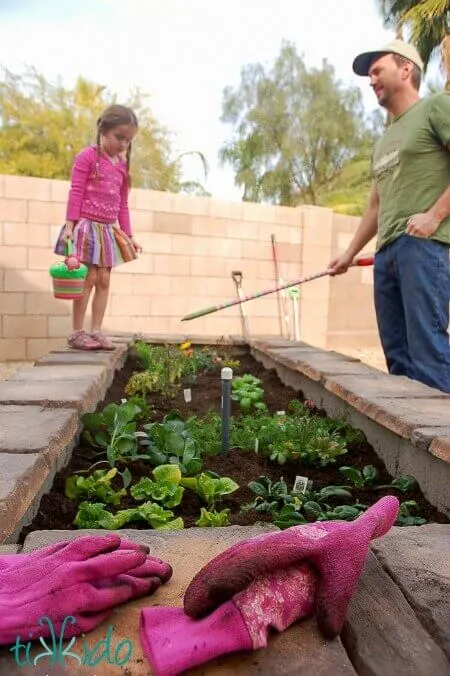 Learn how to design and create a gorgeous raised garden bed. With these step-by-step directions, it is possible to make it happen.
18. How to Plant a Salsa Garden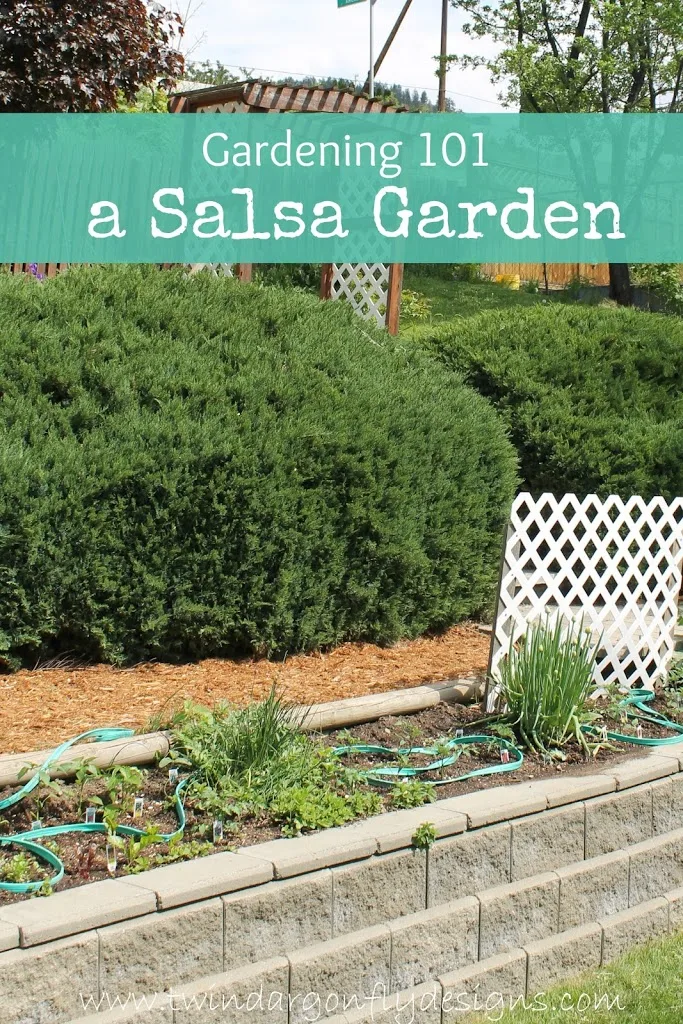 This year, learn how to plant a salsa garden in a raised garden bed!
19. DIY Cedar Raised Garden Beds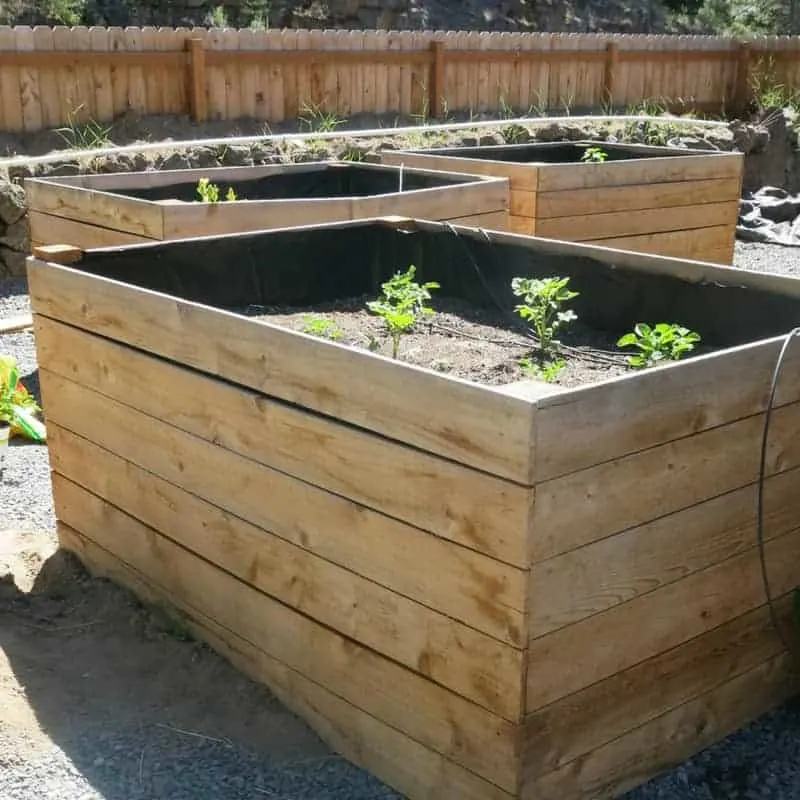 Want to start a garden? Learn how to build DIY cedar-raised garden beds using cedar fence pickets so you can grow vegetables, fruits, and flowers right in your backyard.
20. Wood Pallet Raised Planter Box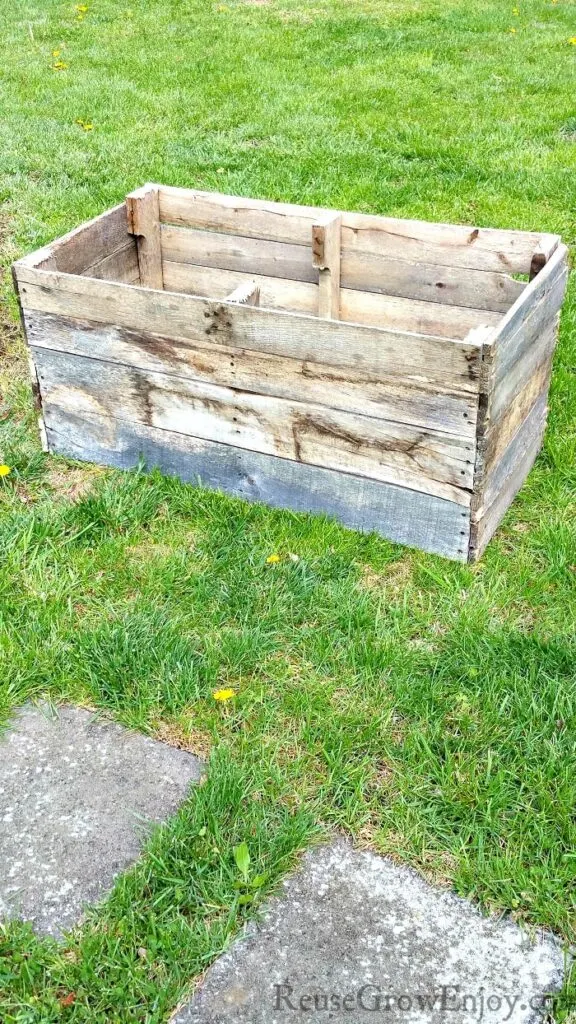 You can make super easy and low-priced raised beds from old pallets.
21. How To Make A Small Raised Tower Pot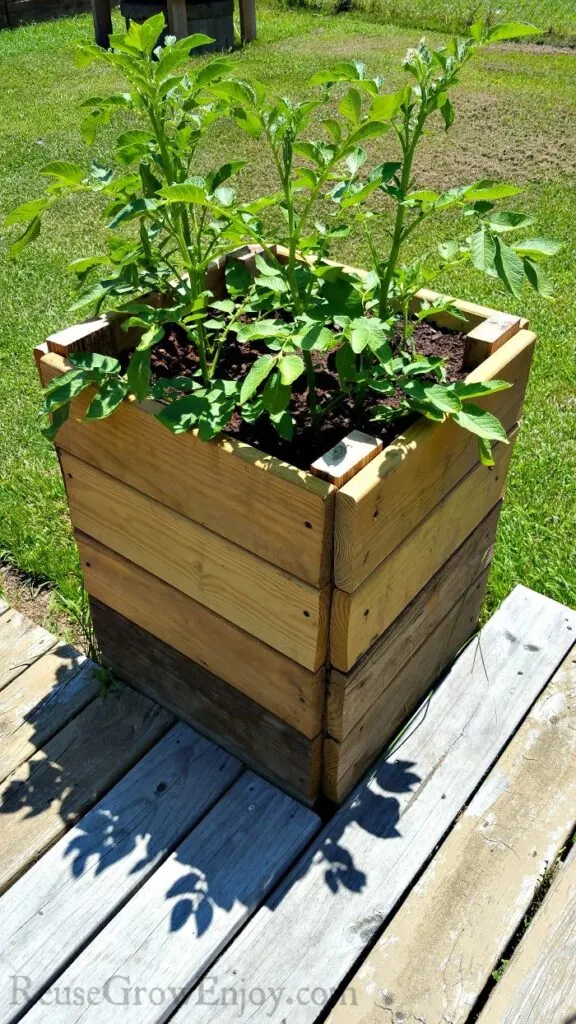 Save space in the garden by growing potatoes in a raised potato tower box. Perfect for apartment living where you might not have room for a fully raised garden bed.
Now that you know how to make a raised garden bed, it's time to get planning and planting. These 21 DIY raised garden bed ideas are sure to get your creative juices flowing, so start building and enjoy the fruits (or vegetables) of your labor. Which design will you choose?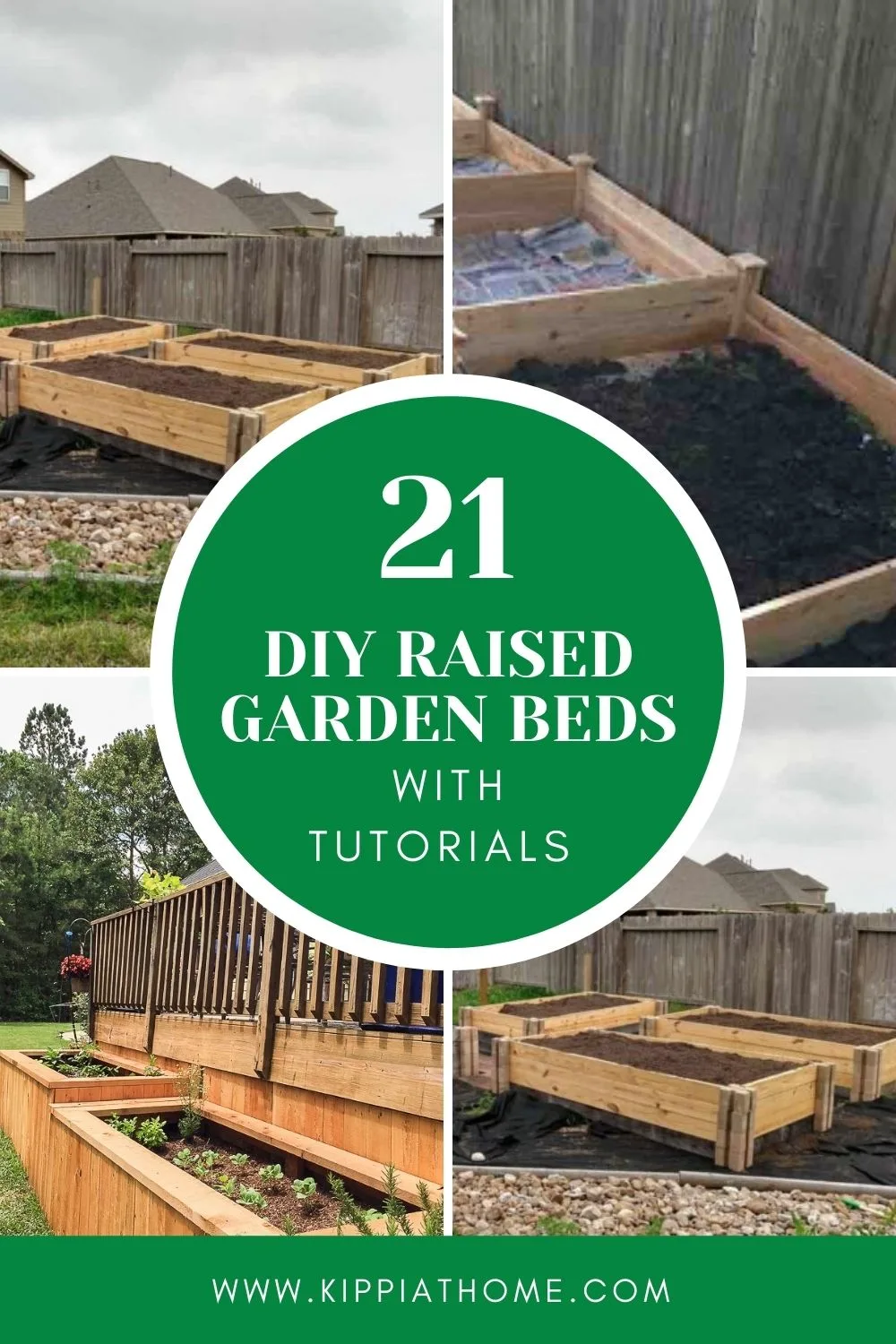 You May Enjoy These Other Outdoor Projects:
Build your trellis for vegetables or flowers; it provides privacy and value to your home. Learn how to build one with our step-by-step tutorial.
I designed these gorgeous DIY Solar Lanterns for the stunning trellis my husband built as a privacy screen.
The floating deck for our watering station is one of the best yard projects.
Want More Gardening Ideas?
Do you enjoy a beautiful garden and yard?
Please join me (HERE) for everything you will need to create a beautiful garden/yard one project at a time.
See you soon,
Kippi