Herb gardening is essential for using fresh herbs.
Nothing is better than fresh herbs in your favorite recipes.
Why start an herb garden?
The first reason to start an herb garden is that you can begin to harvest herbs immediately.
It is the most manageable garden to grow since herbs are so forgiving.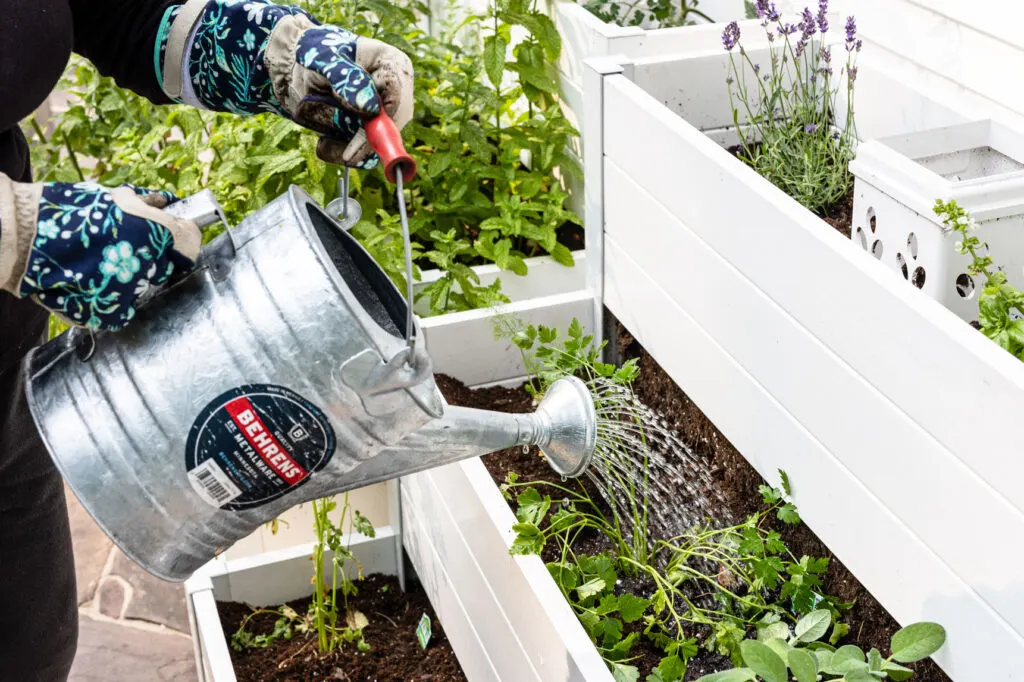 This post contains affiliate links. I will make a small commission if you purchase from one of these links.
Herb Gardening Supplies
I used our Vita raised-garden beds for a mini kitchen herb garden.
However, I have used DIY raised beds for my herb gardens too.
Potting mix
Garden gloves (these are my favorite)
Herb plants or seeds
Garden trowel
Watering can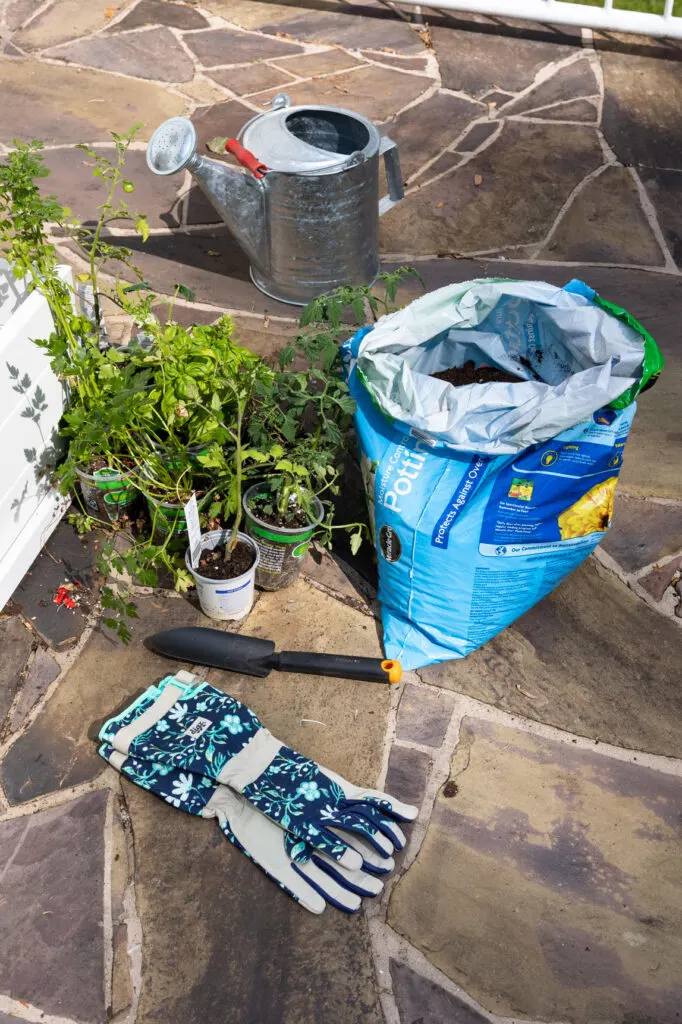 Herb Garden Bed
Choosing where to start your garden is the first consideration. If your space is limited, then a raised bed like the one I used could work nicely. Also, herbs can be grown in hanging baskets, containers, or flower pots.
This is what the Vita-raised garden looked like before I started planting herbs.
This Vita-raised has a little composter in the center of the top row.
It makes it easy to add composed material and allows the nutrients to be absorbed into the soil.
You can plant directly in your garden if you have the space.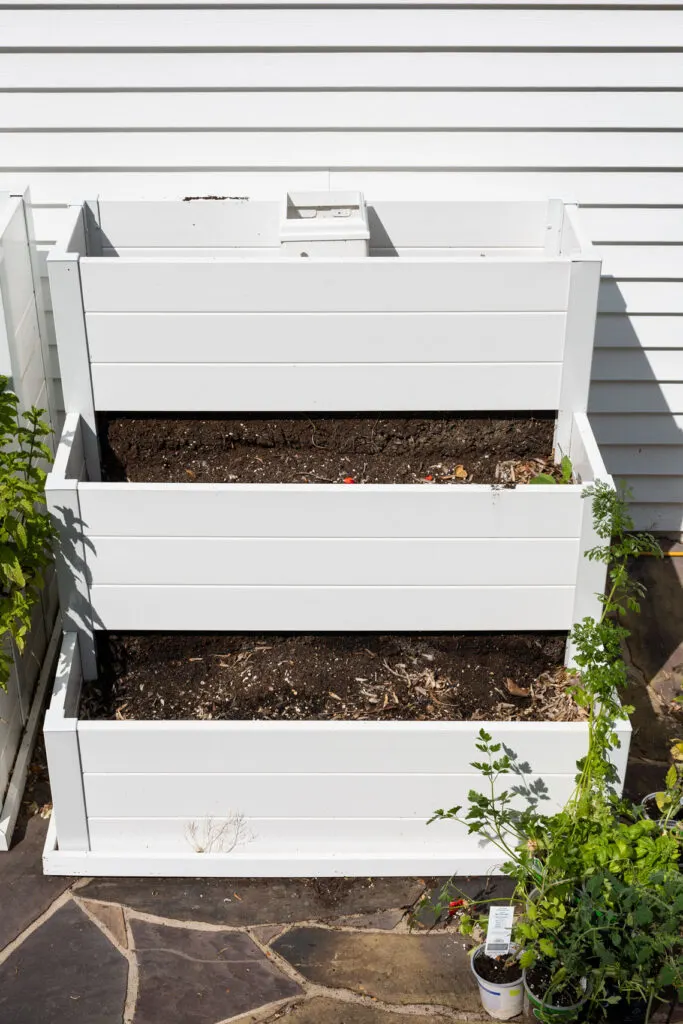 Potting Mix
Why is it best to use potting mix for growing in a raised bed?
Potting mix is excellent draining soil that is nutrient-rich and lightweight.
Garden soil is heavy and dense. Thus forcing plants to use their energy to push through the dense soil to grow roots. Therefore producing less vegetation and blooms.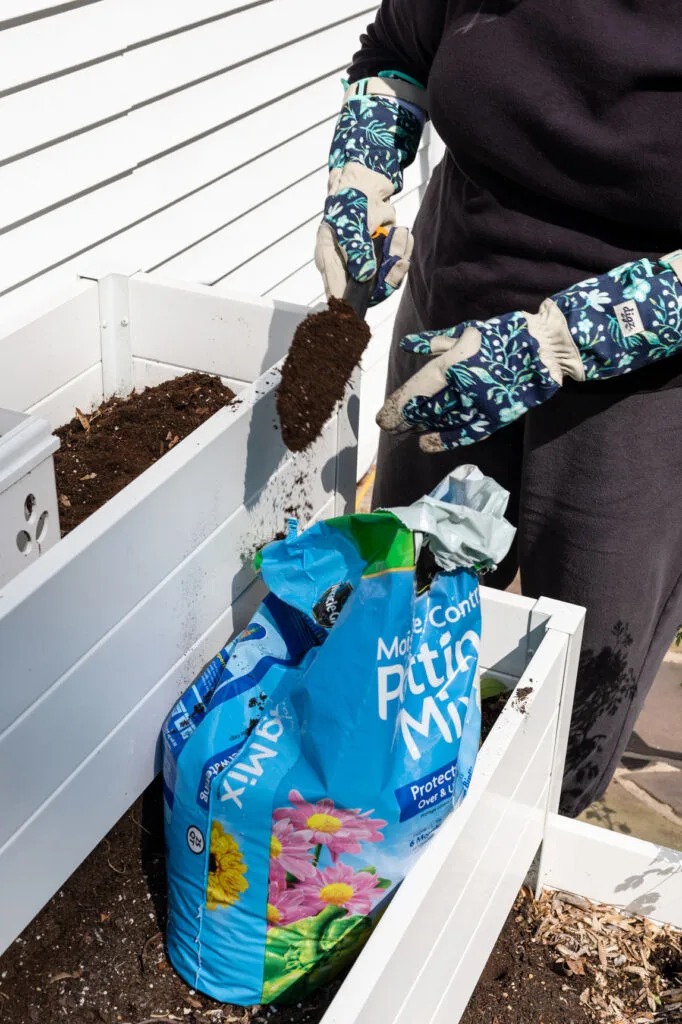 Planting a Kitchen Garden
Just like planting flowers, you need to break apart the roots of your herb plants.
If you do not break them apart, they could stay root-bound, and your results will not be good. So to give your plants the best start, gently break apart the roots before placing them in the garden bed. This will allow the root systems to grow freely.
I dug a hole large enough to plant the herb at the same depth it was planted in the pot.
If your herb plants are in peat or paper pots then plant the pot in a hole that accommodates your pot.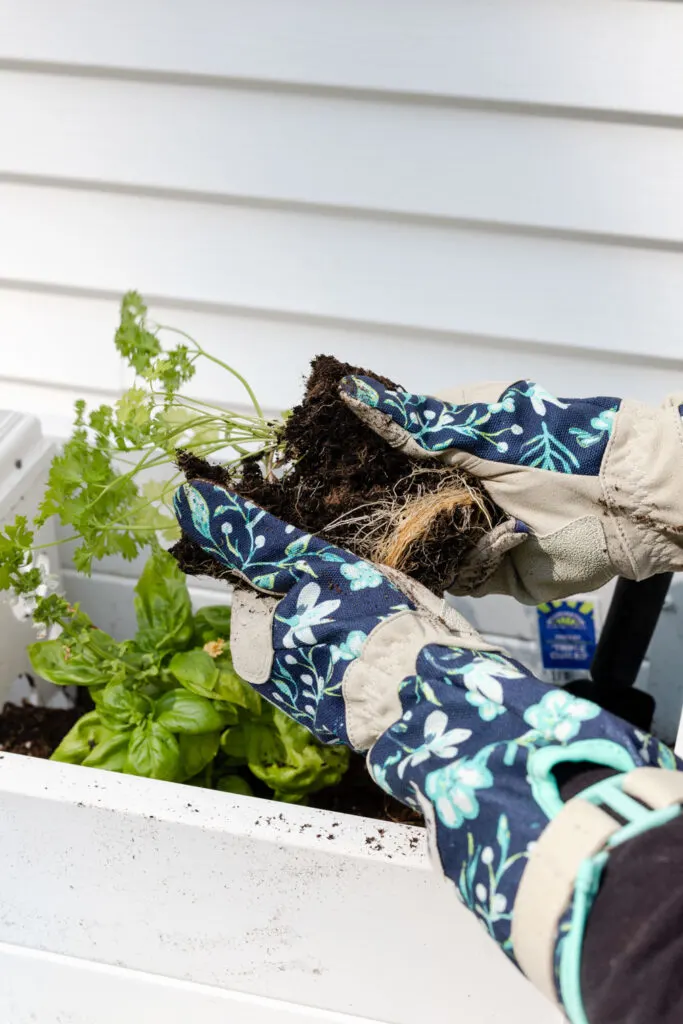 What Are the Best Herbs to Plant
The best herbs to plant are the ones you will enjoy in recipes and for medicinal purposes.
My favorites are the Italian herbs; oregano, rosemary, flat leave parsley, and basil. I like to bring them indoors over the winter to extend the growing season. I use a grow light to be sure they get enough hours of sunlight.
Lemon balm has been used for years to help with various ailments and stress relief.
My favorite flowering herb is lavender. It can be used in recipes and is best known for its amazing scent and calming properties.
Herbs like rosemary and mint are perennial herbs and can be used in containers and garden beds. They stay green and grow all year in warmer climates.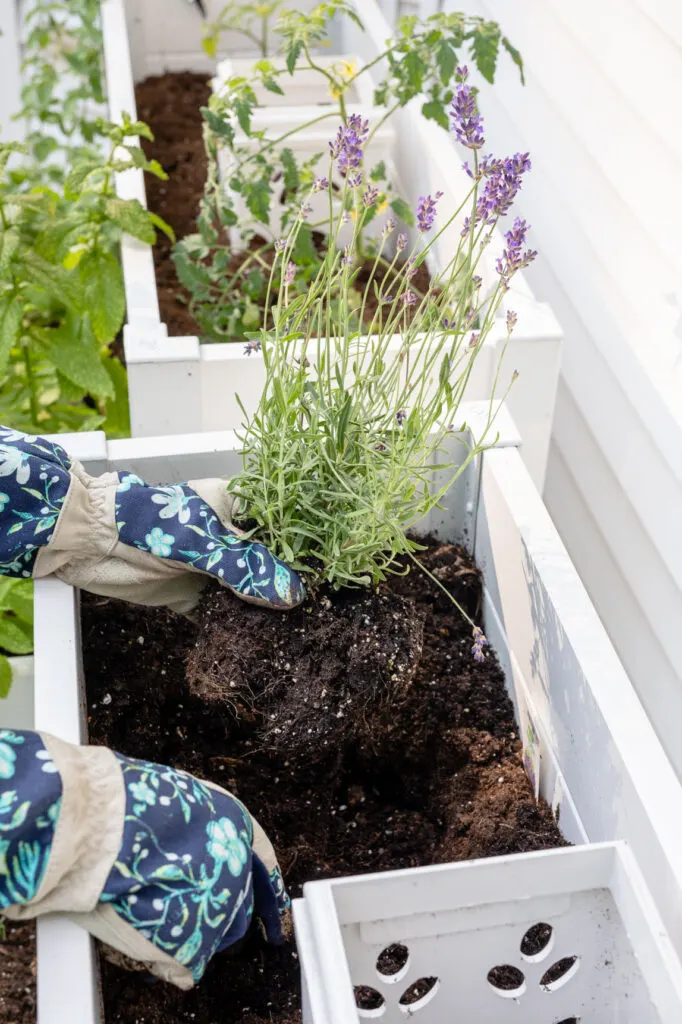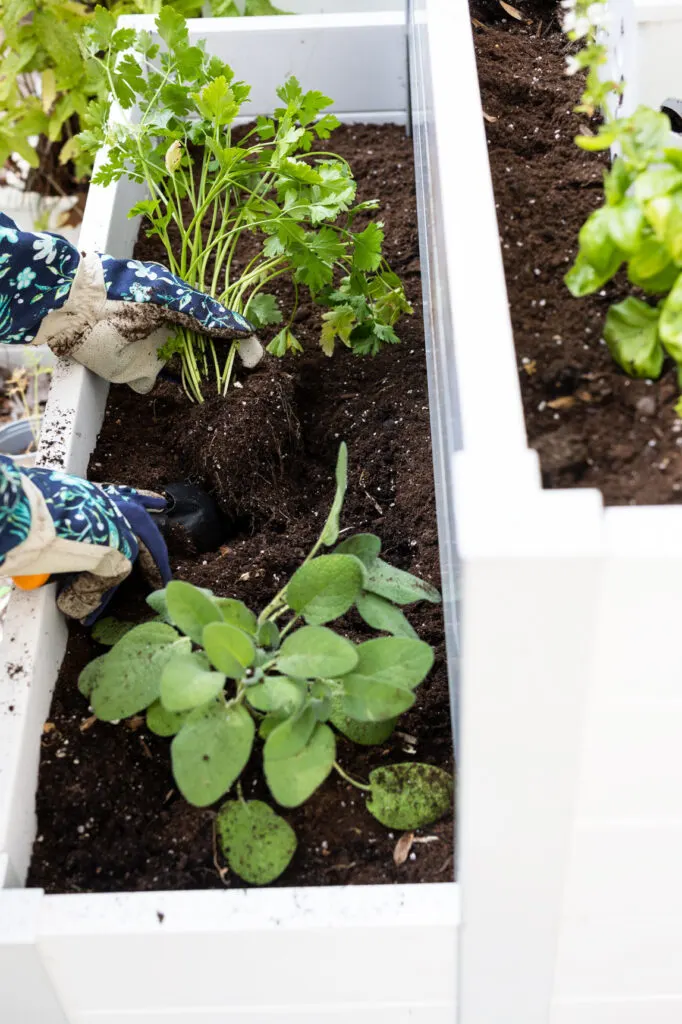 After I planted all my herb plants, I planted a few herb seeds between the plants.
Watering and Care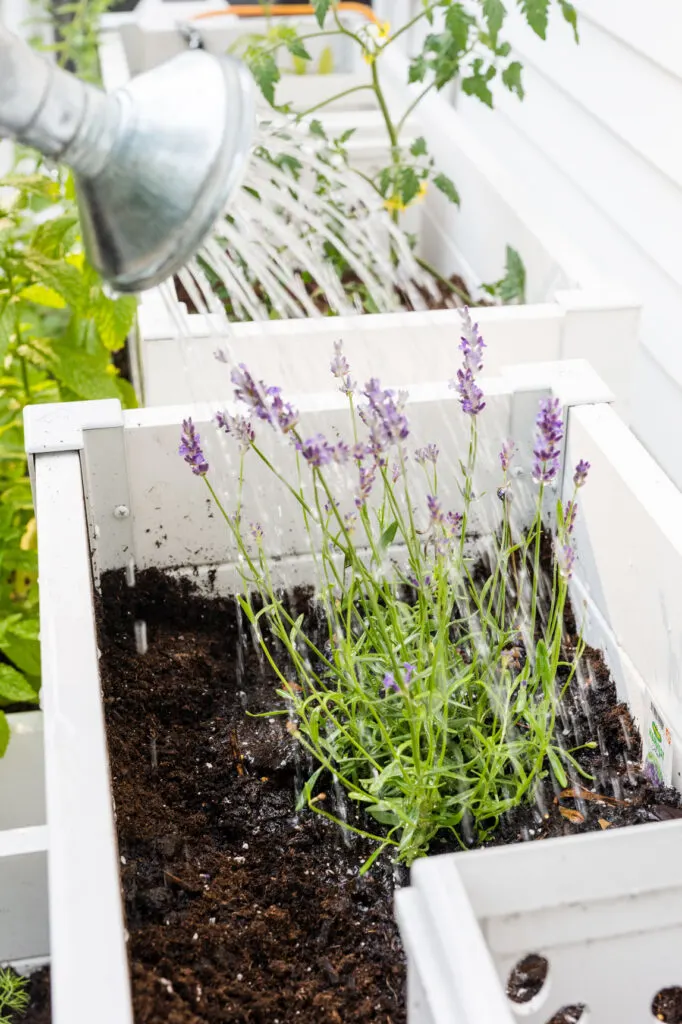 Once I planted and watered my mini garden, I took a snip of basil to use in a recipe.
Instant results from growing an herb garden.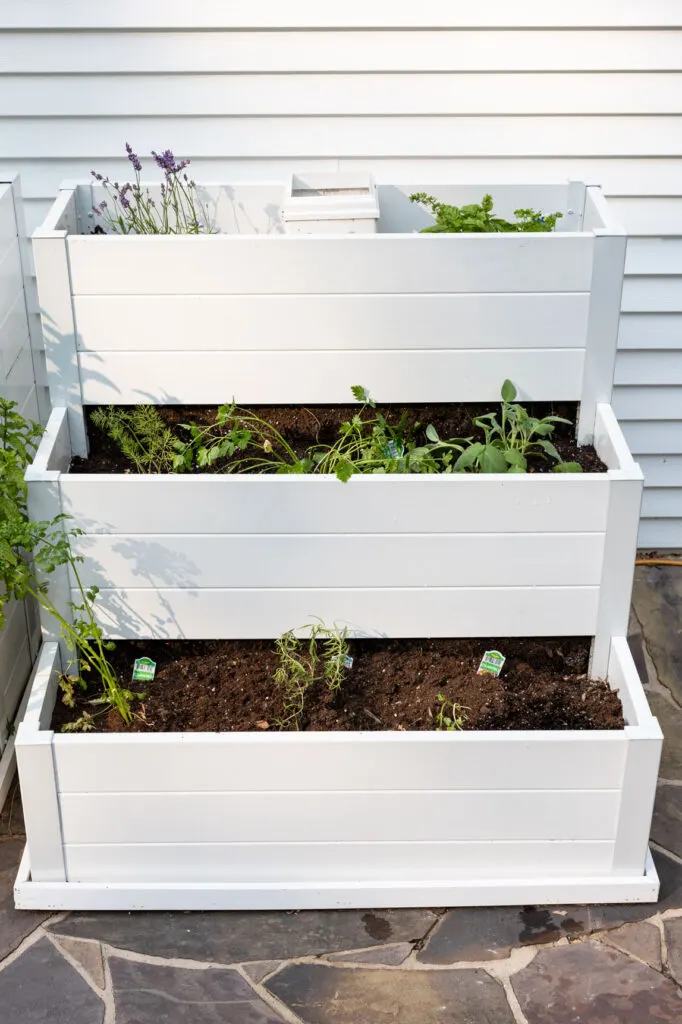 One of the herb garden beds had space, so I planted two tomato plants.
It is going to be so convenient to harvest herbs and tomatoes right next to the kitchen door.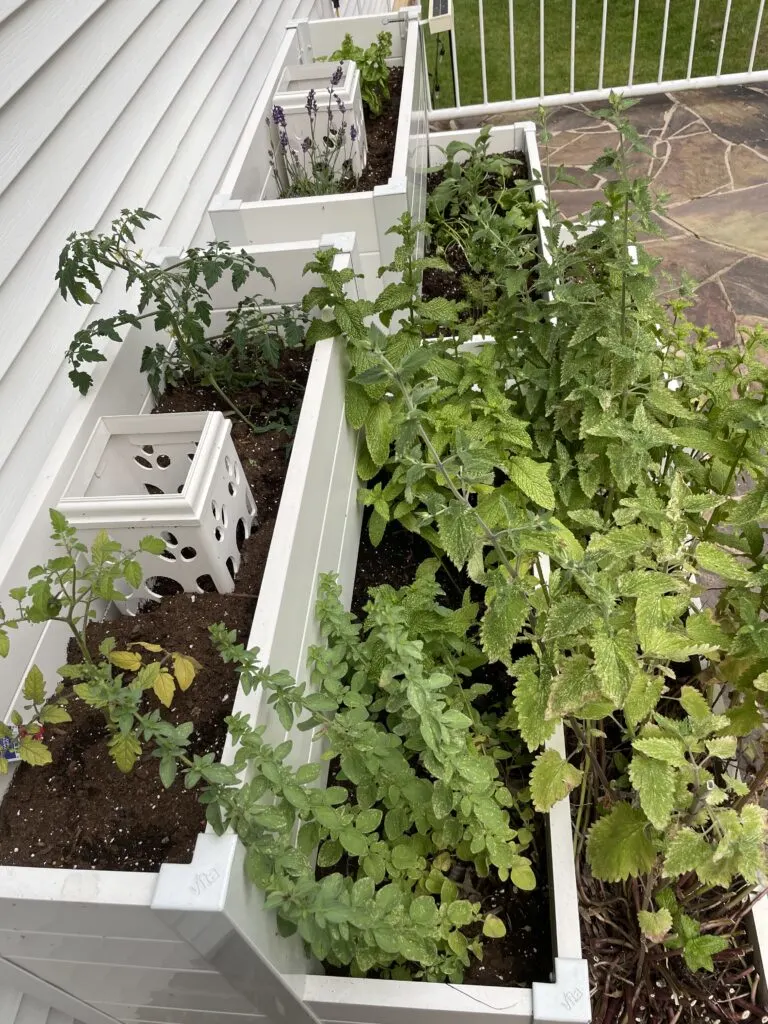 Container Herb Garden
Herb gardening in containers is another way to grow herbs. Containers or pots that can be placed in areas with the best conditions, such as sunlight, are a great way to get the best results. From Farmhouse to Florida shows us how to get the best results growing herbs in containers.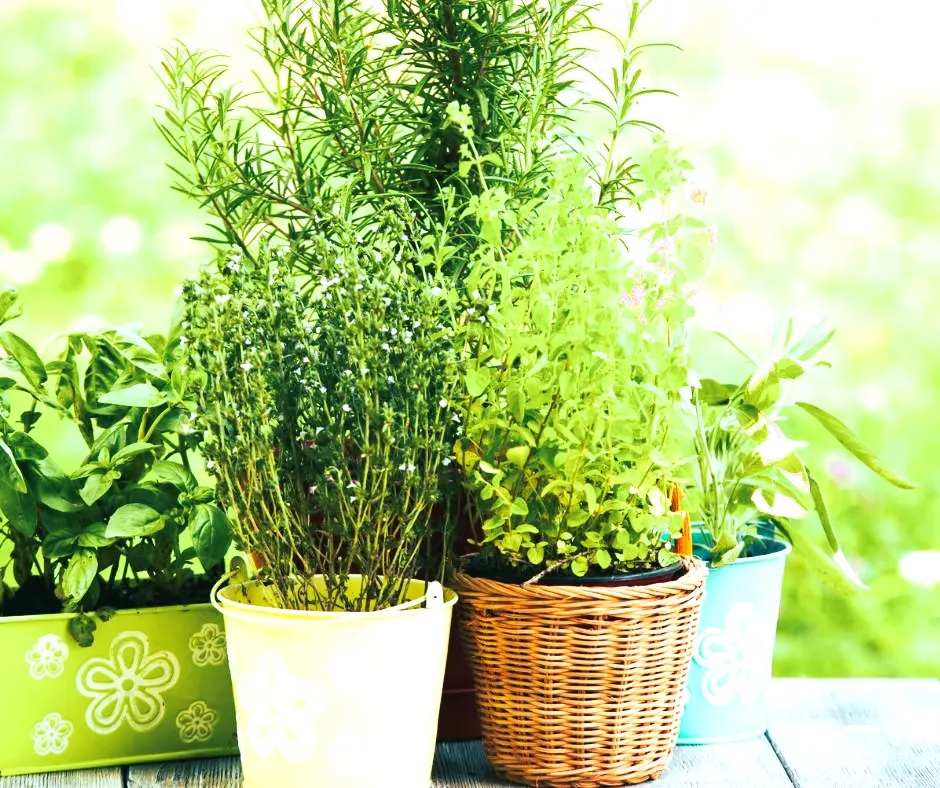 See you soon,
Kippi
Ps. This post was shared on Between Naps on The Porch.