Welcome to the holiday home tour with DIY Christmas Decorating and more. The holiday season is my favorite time of year since I love to decorate, to give gifts, feast on goodies, and share time with family and friends. However, this year we have been renovating our home and most of our belongings are in storage, so I have been busy with DIY Christmas decorating, stockings, Christmas signs, throws, pillows, blanket ladder, and tree stands. Welcome, if you are joining me from Sonya Burgess' home Sonya' neutral Christmas decor is stunning thank you for stopping by.
DIY Christmas Decor
I always ask myself this simple question. Why buy when you can DIY? So I decided to design our DIY Christmas decorations and set to work on them. See my video about the ornament's makeover.
Inexpensive Holiday Decorating Ideas
I started with the dining room since it had already been renovated. By my request my husband made a Christmas tree box for the tree stand. After setting up the tree I purchased some inexpensive clear ornaments and I gave them a makeover. Before I added the ornaments I added ribbons to the tree. Did I mention that my fireplace is under construction? Hence, we needed a place to hang the Christmas stockings I made. Hubby to the rescue again. He build a rustic blanket ladder for the stockings that I can use all year.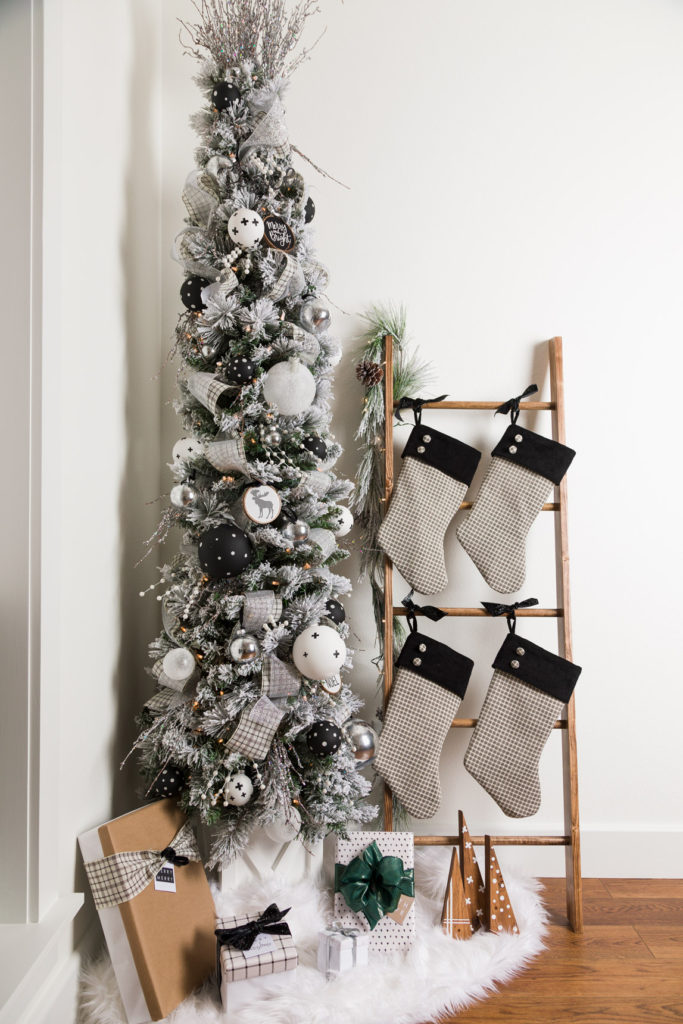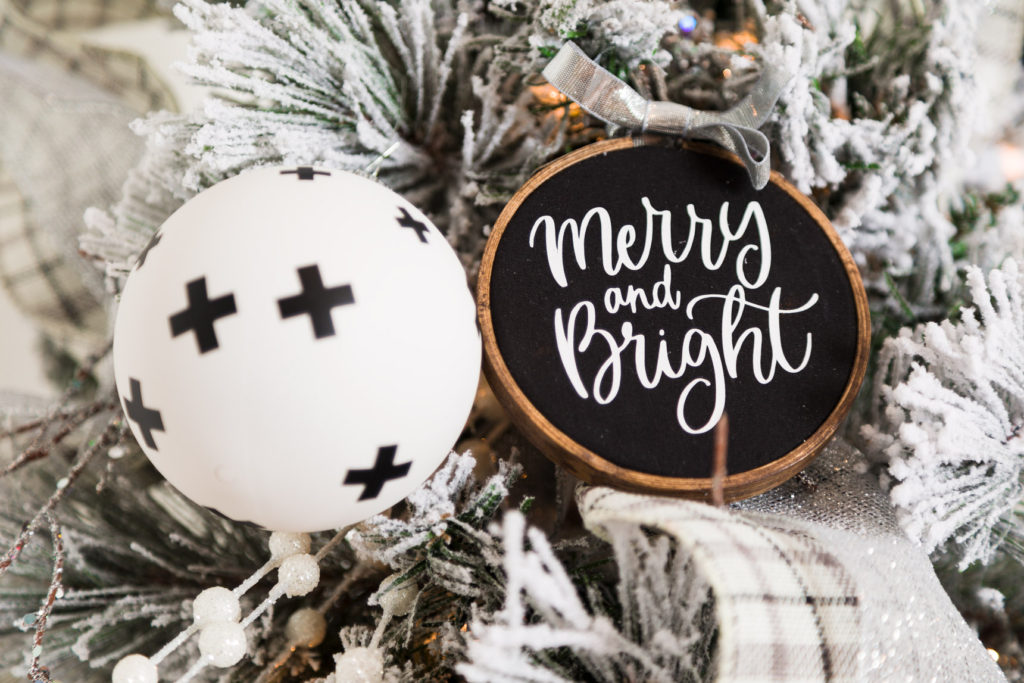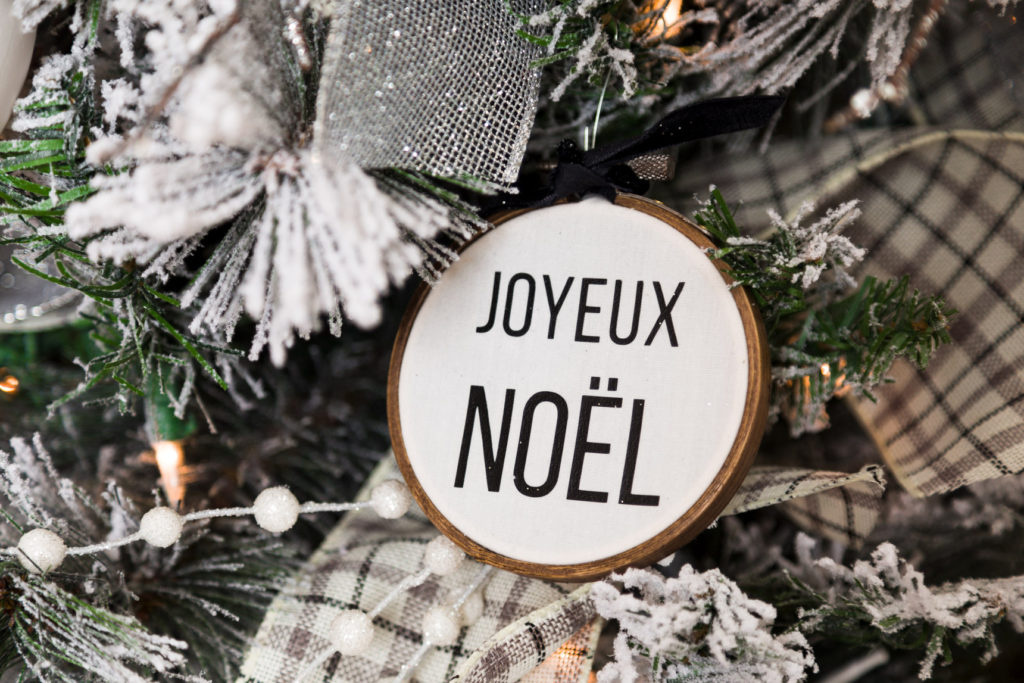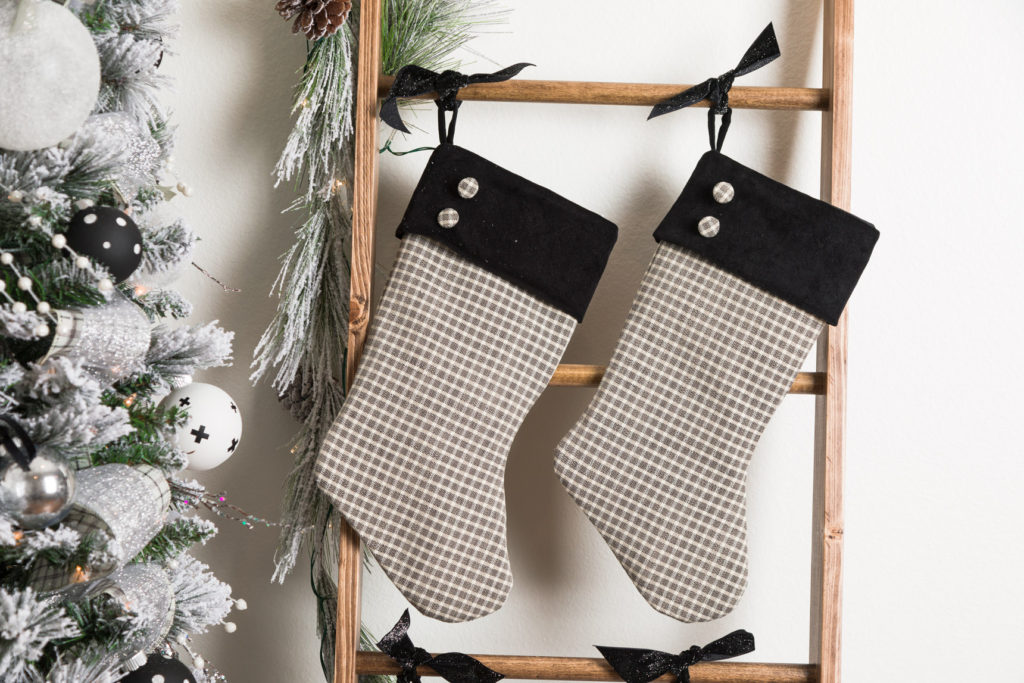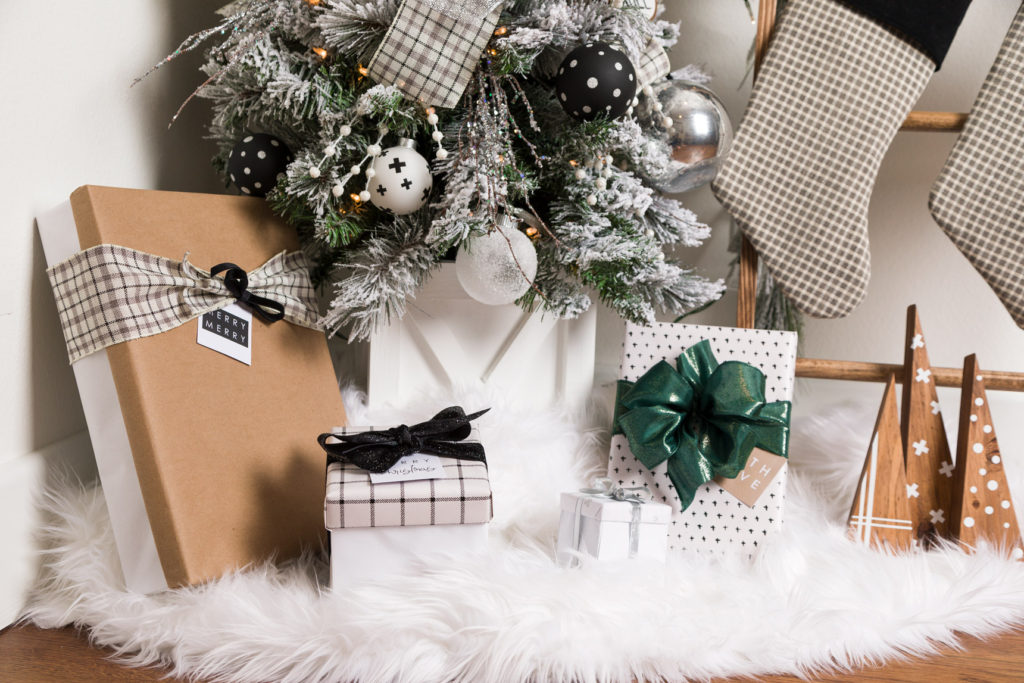 Easy Christmas Crafts Decorating
The living room is another room that has been renovated so it will have to be our main Christmas celebrating room. Our "real" living room furniture is in storage so decorating has been a challenge. The little tree that usually stands next to the fireplace will have to do since our big tree is too tall for this room. Hubby to the rescue again with repainting the Christmas tree stand (sleigh) to match our new DIY Christmas decorations. Some of my favorite Christmas craft projects in this are the signs. The one in the photo below measures 50″ by 30″ and yes the hubby cut the wood and make the frame. The design was made by my daughter, Olivia and it was hand painted with chalk paint. The loopy yard wreath I made in an earlier post see it here.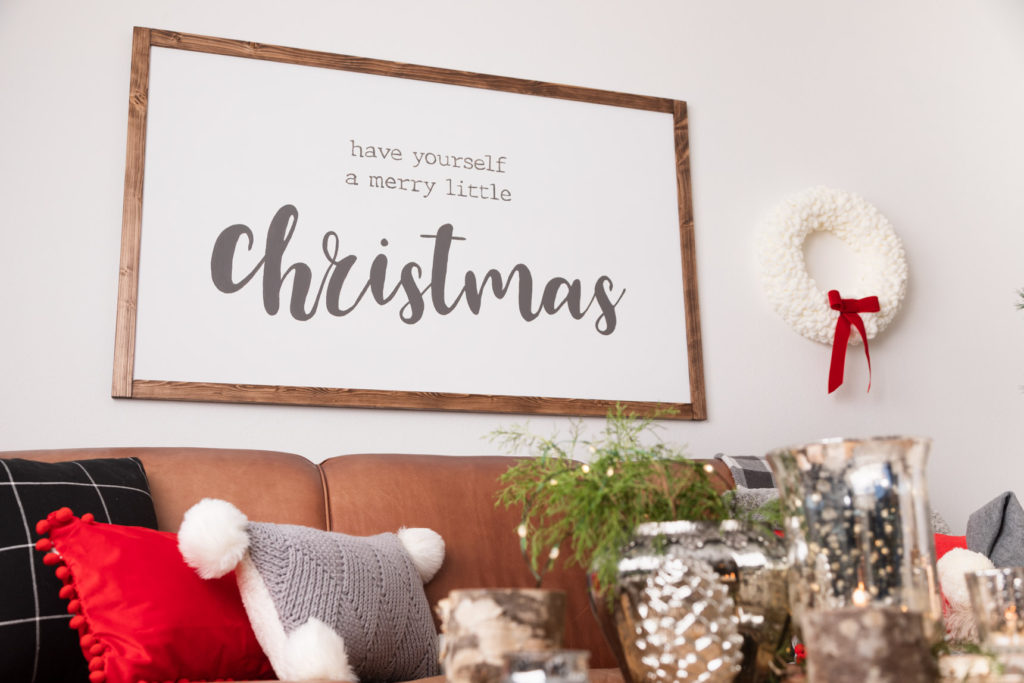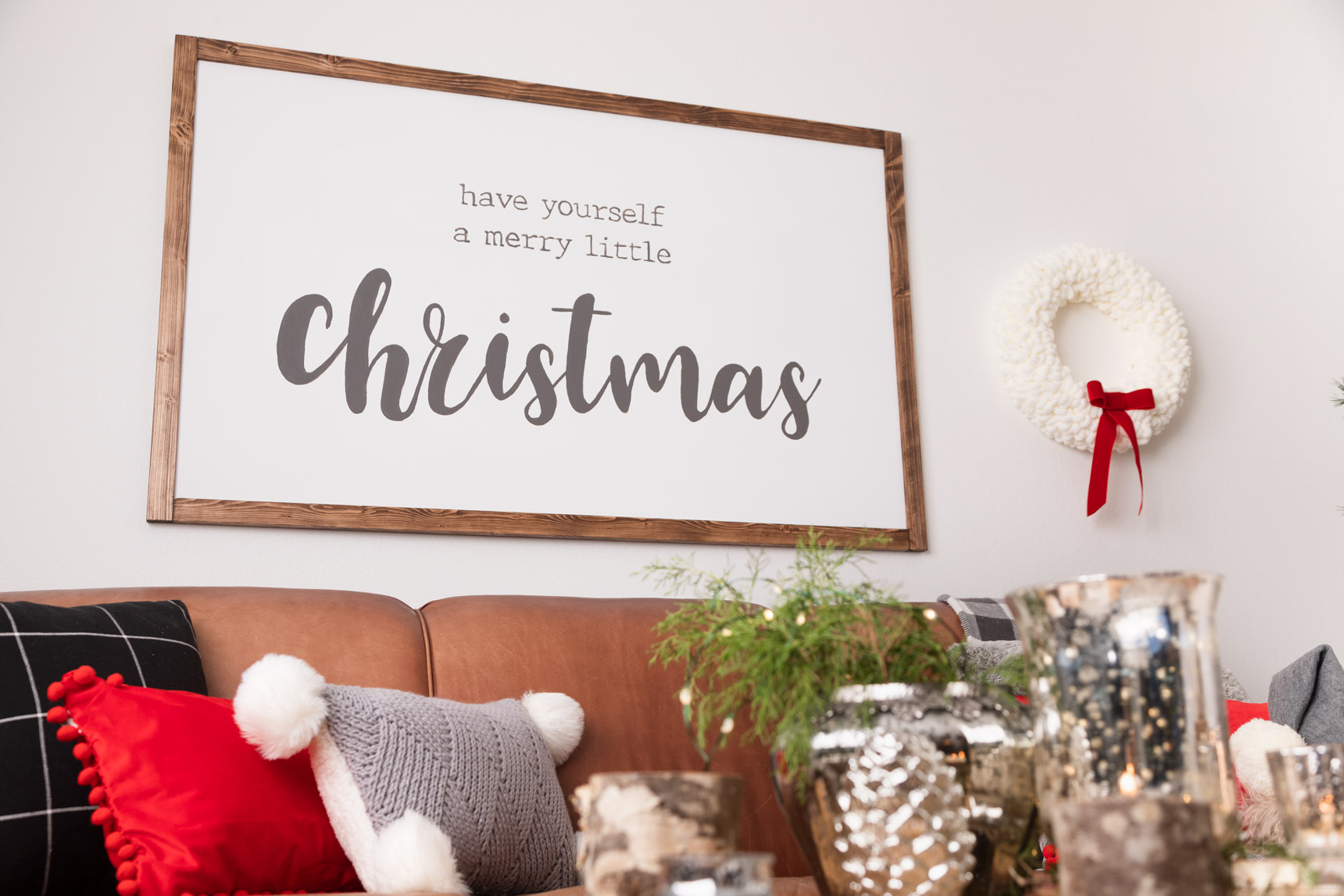 The signs tutorial I will post next week so please join my creative adventures by filling out this form and it will be delivered to your inbox.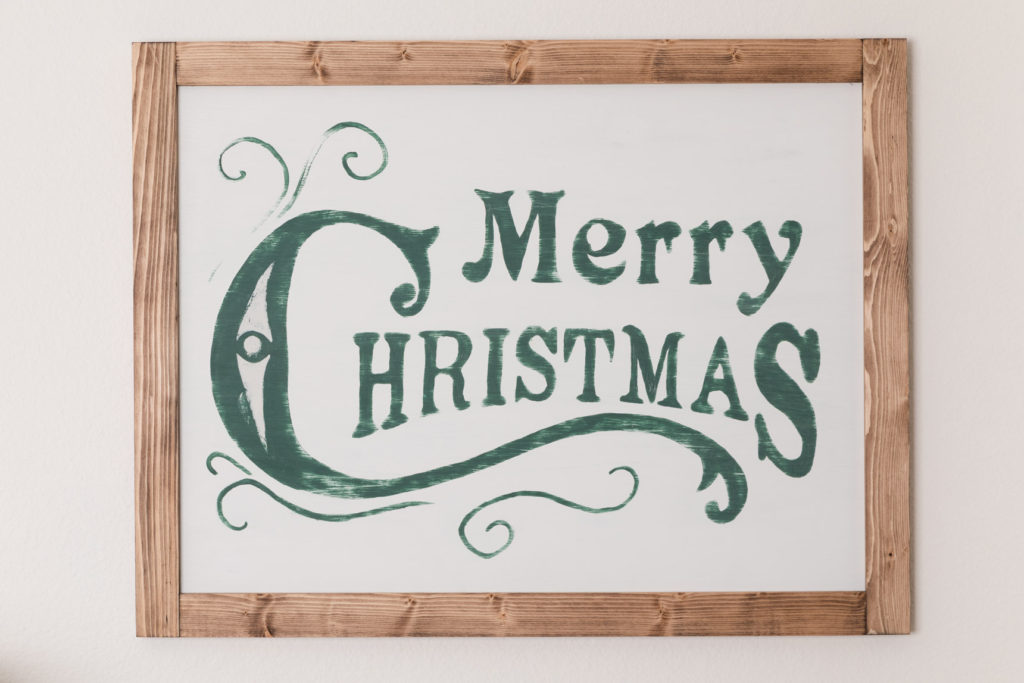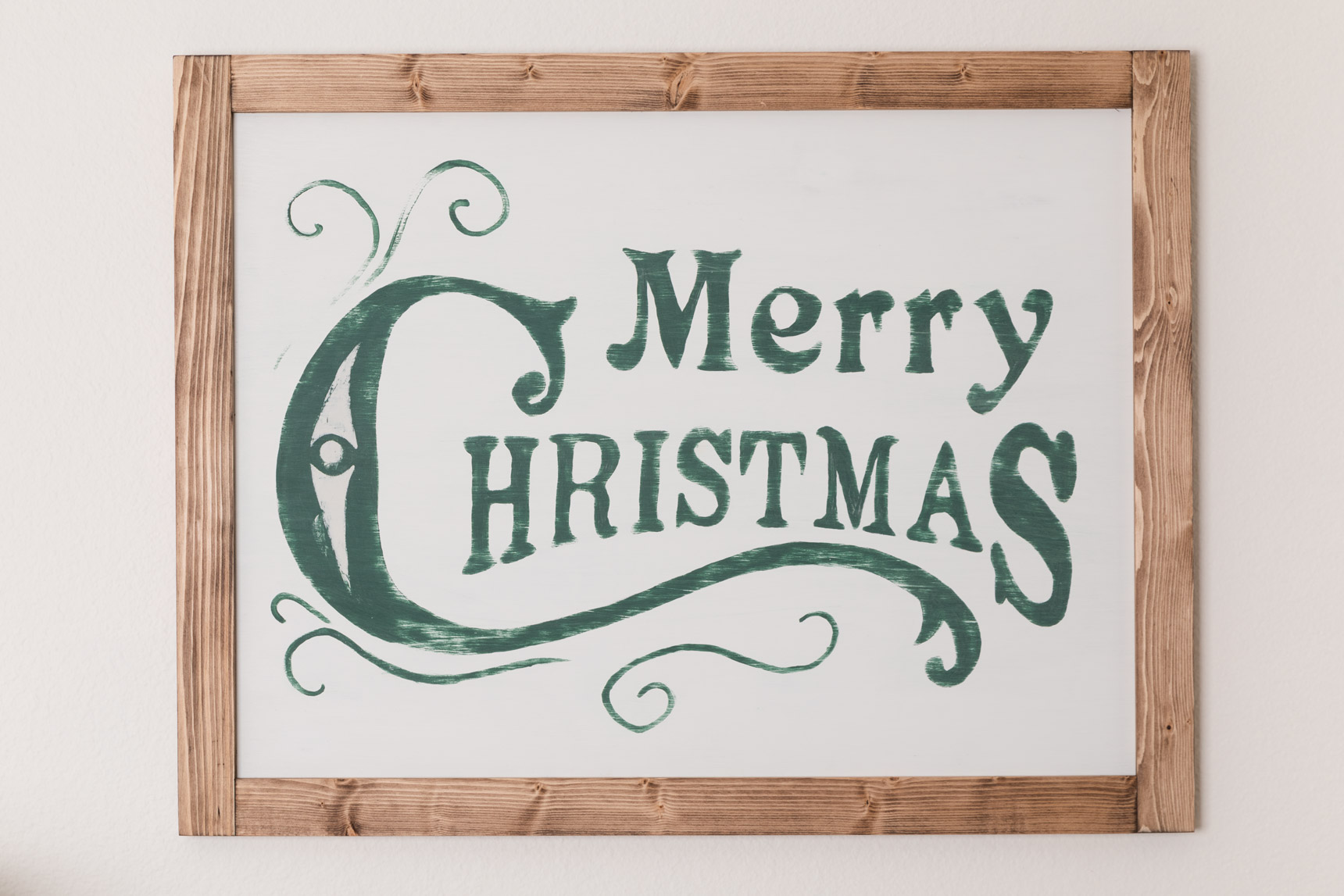 DIY Gnomes
My tutorial about gnome making features the gnome in the photo below. You can see that post here.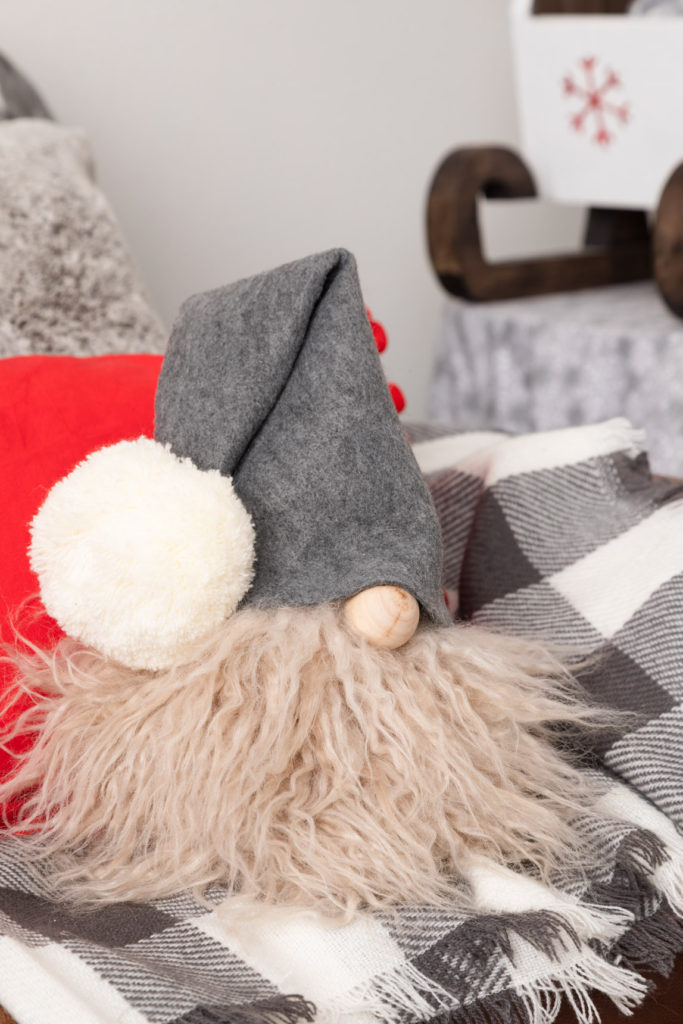 Handmade Christmas Stockings
Another one of my DIY Christmas decorating ideas was to make some new stockings, so I choose same light gray fabric that I used on the pillows I made and white faux fur (see how I made them here) to coordinate with the decor in the room.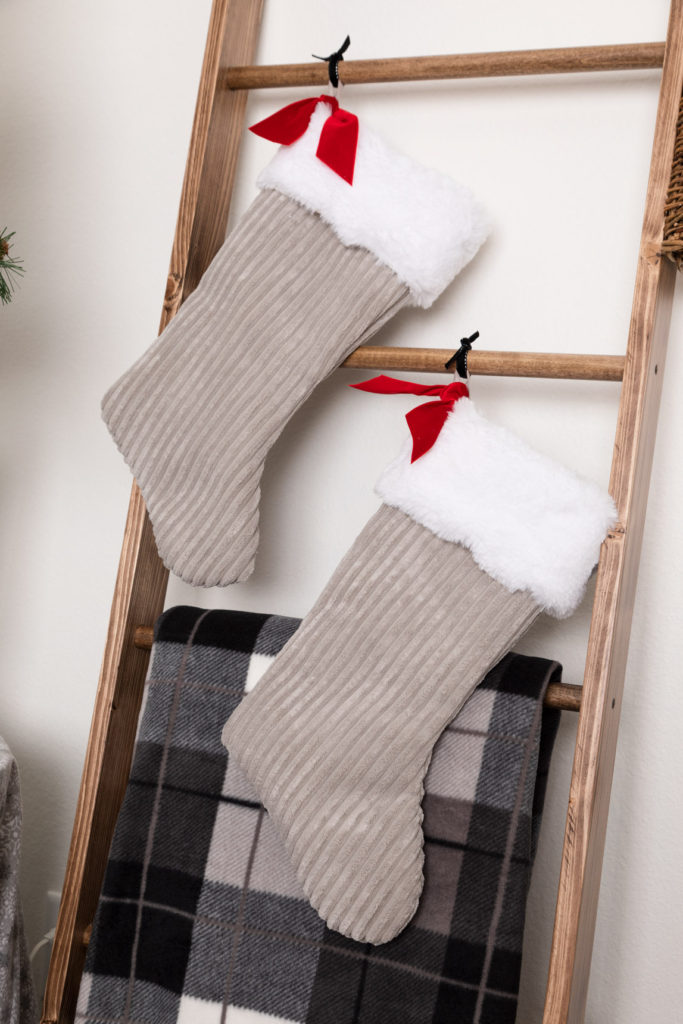 The stockings are made with the same gray fabric I used on the backs of the pillows with the snow flakes and Get Cozy. I wanted to make pillows from winter colors so they could stay out all winter.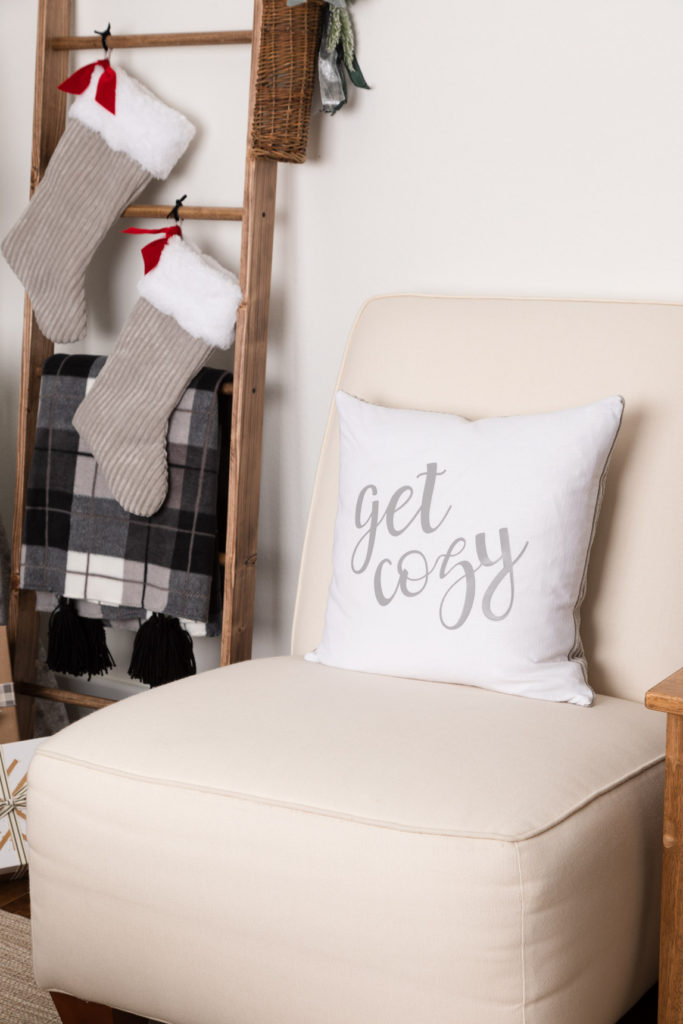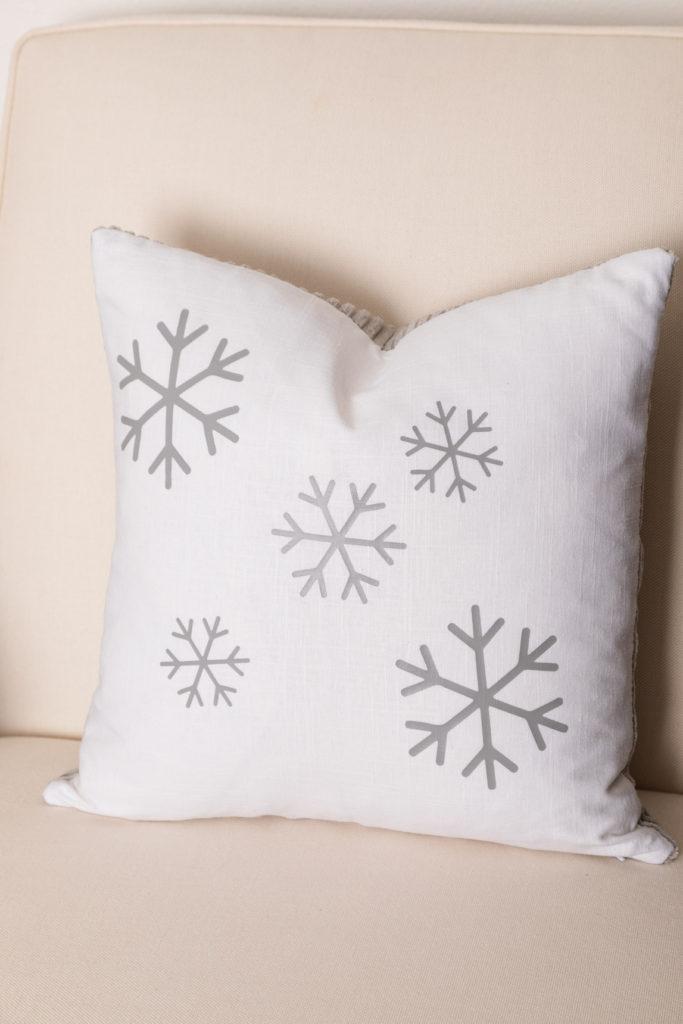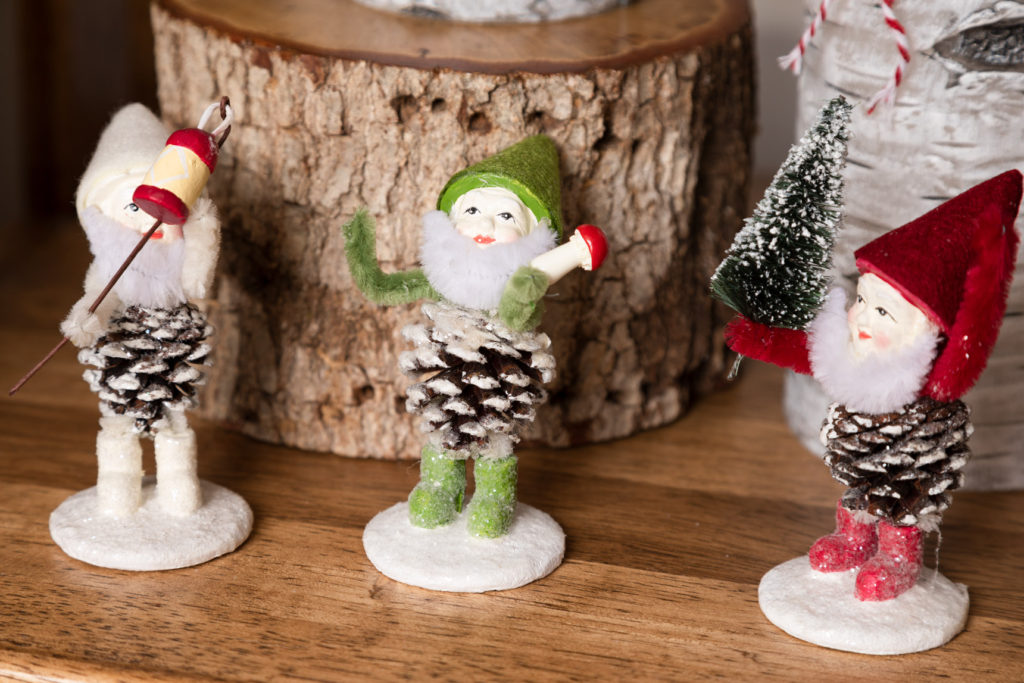 Handmade Ornaments – DIY Christmas Decorating
Nordic Christmas ornaments are so pretty so I made my felt ornaments in that style see how here. The embroidery hoop ornaments I made in a rustic farmhouse style.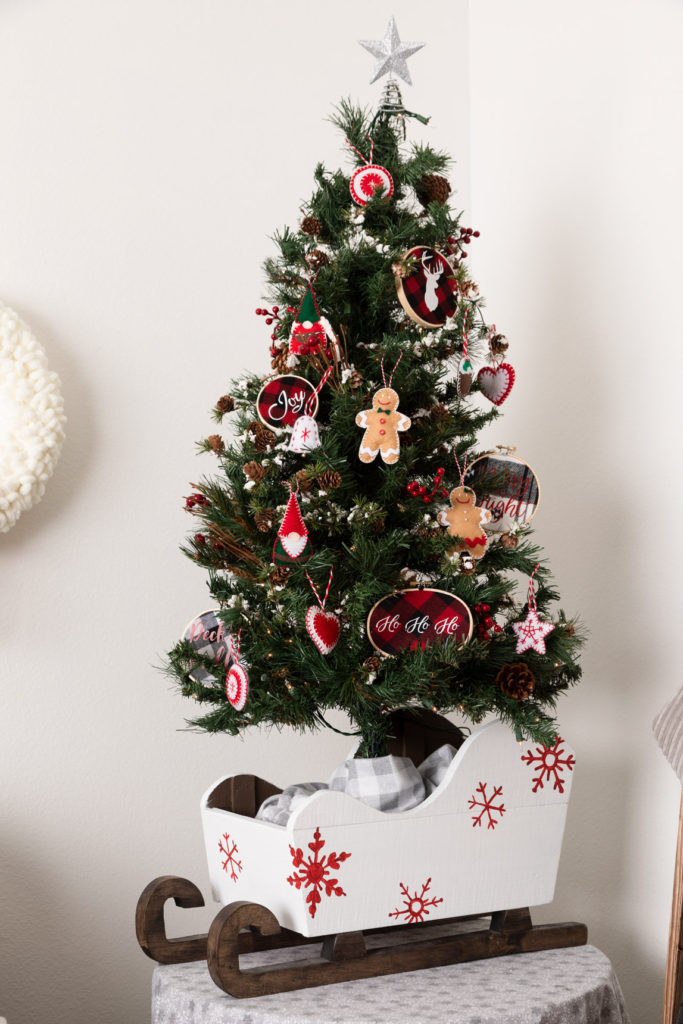 The handmade felt ornaments I wrote a tutorial in an earlier post see it here. You can gather your family and friends and DIY someChristmas decorations while sipping hot cocoa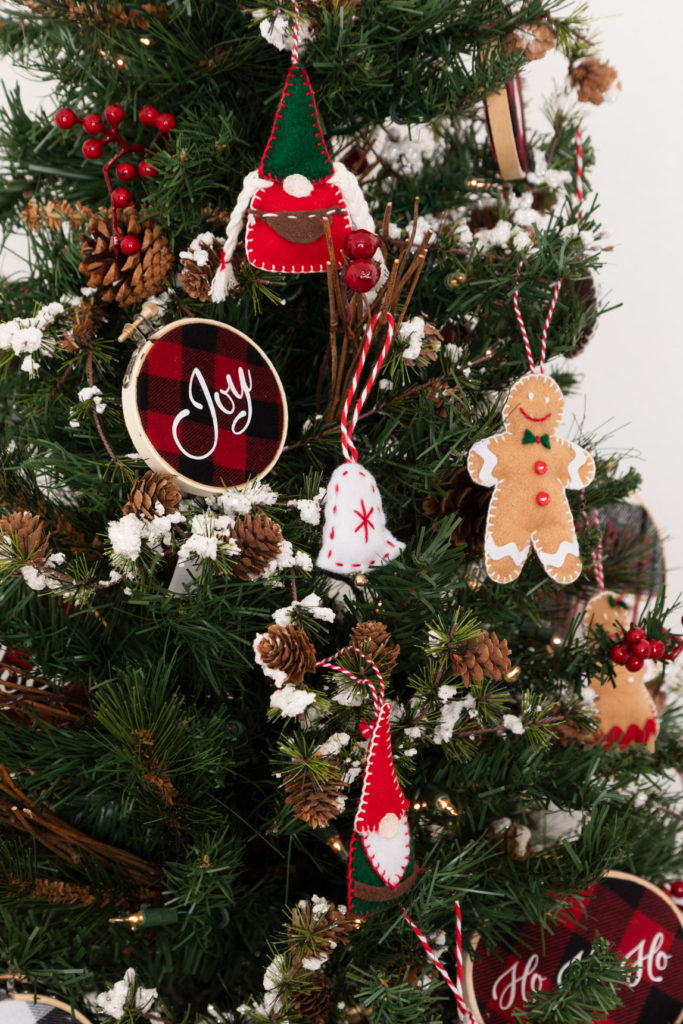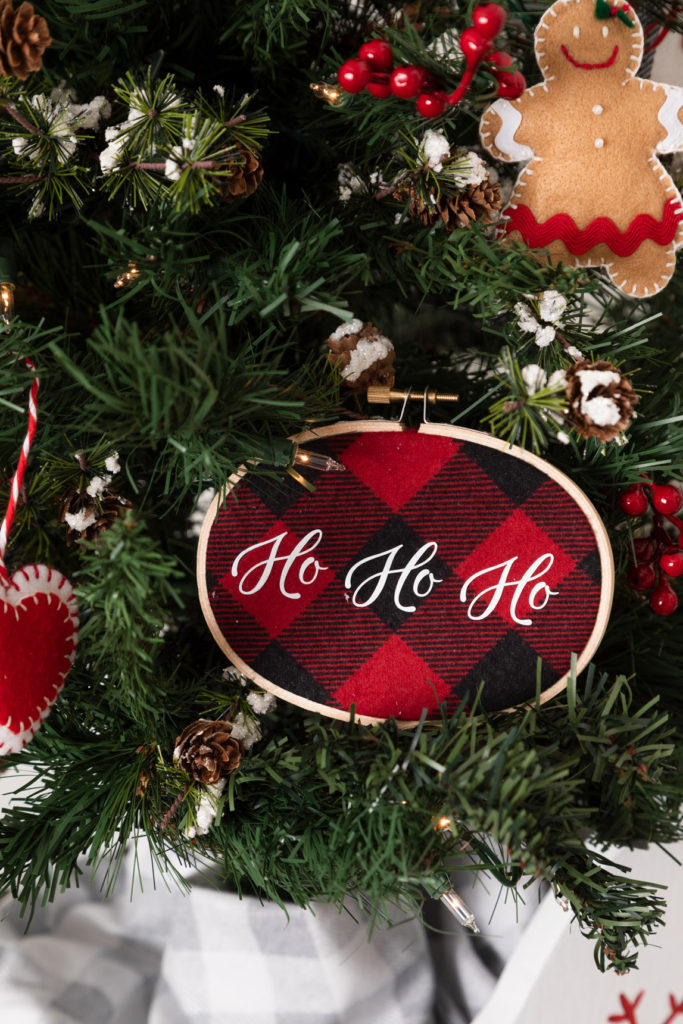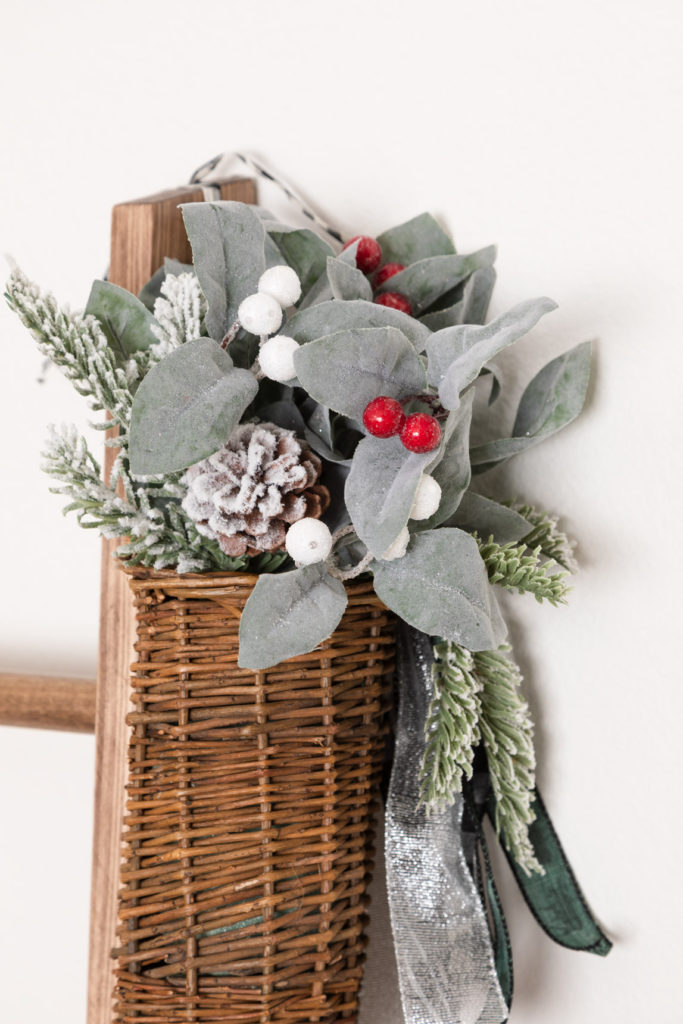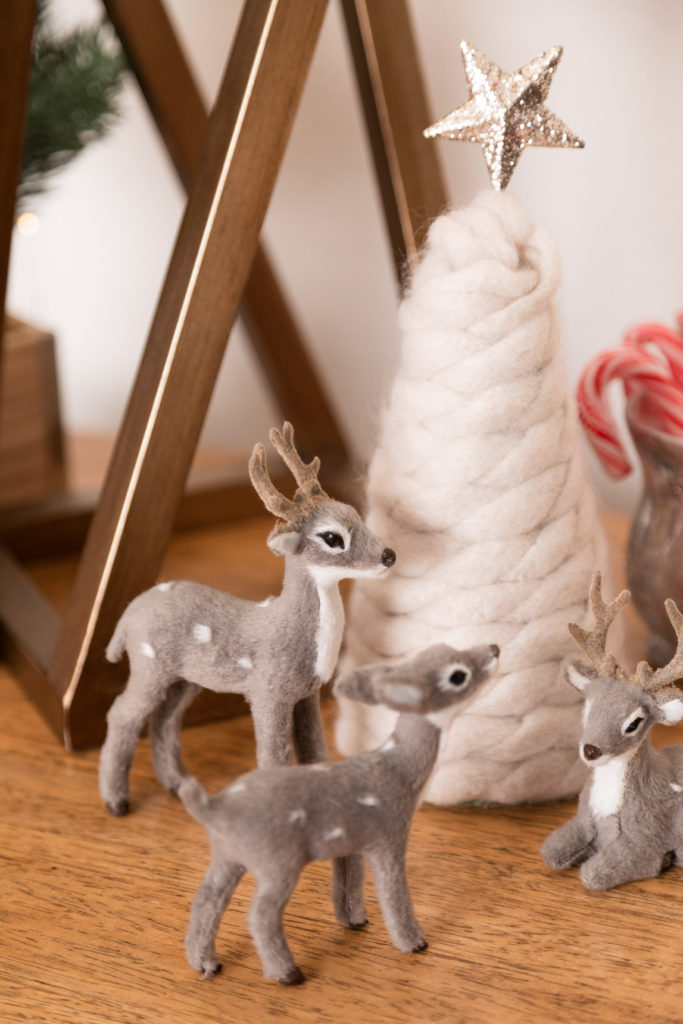 The simple yarn tree was a quick DIY Christmas decorating idea.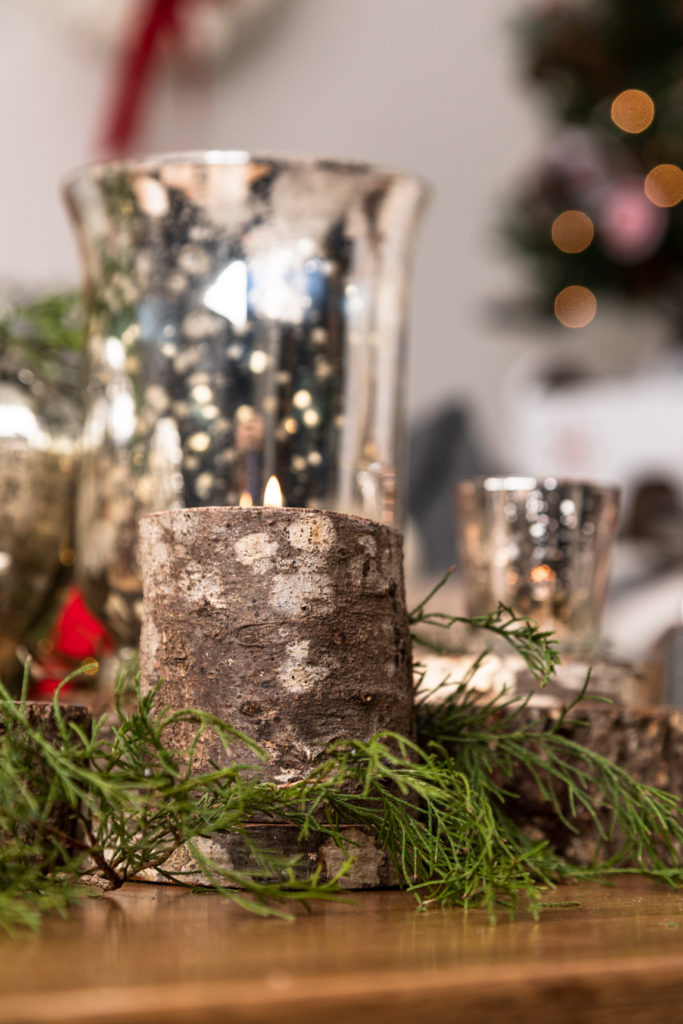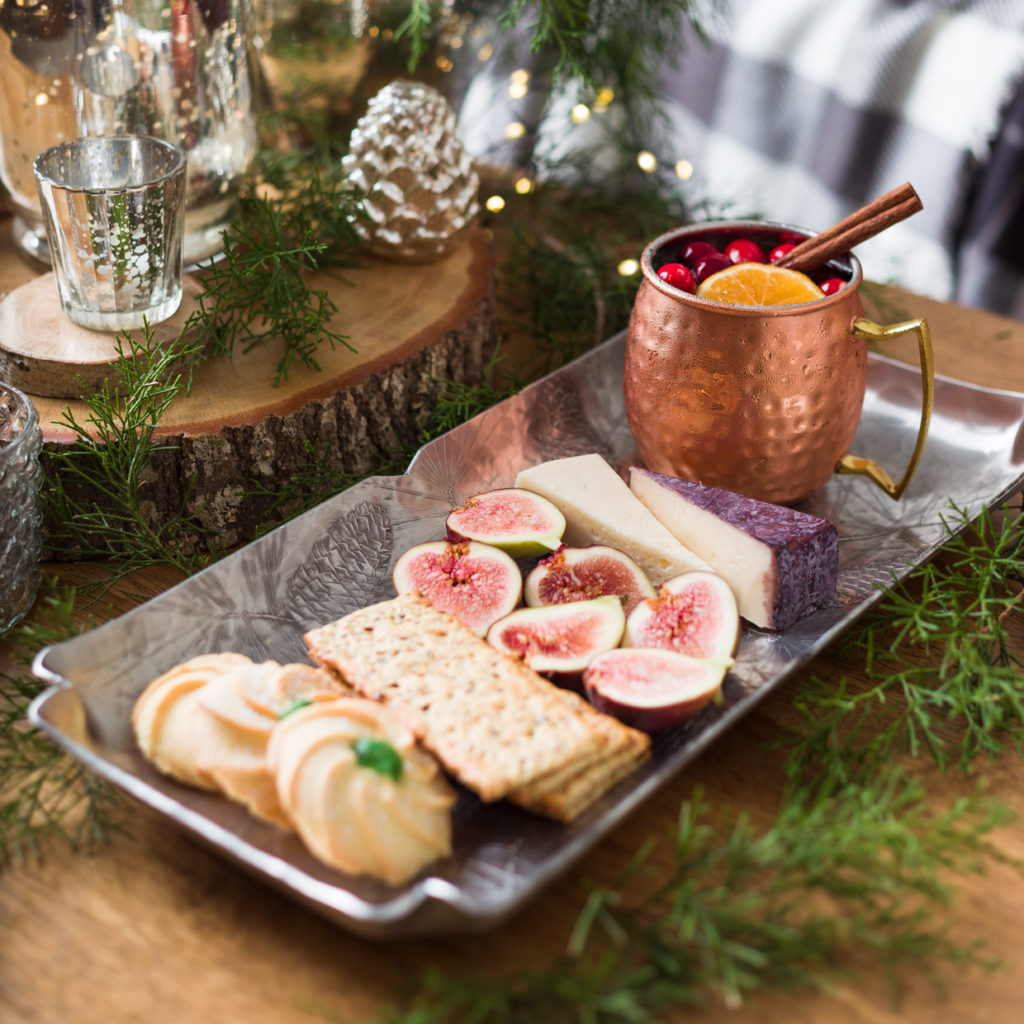 We serve a ton of goodies during the holidays and coffee table is our main serving spot during Christmas movie watching and visiting with friends.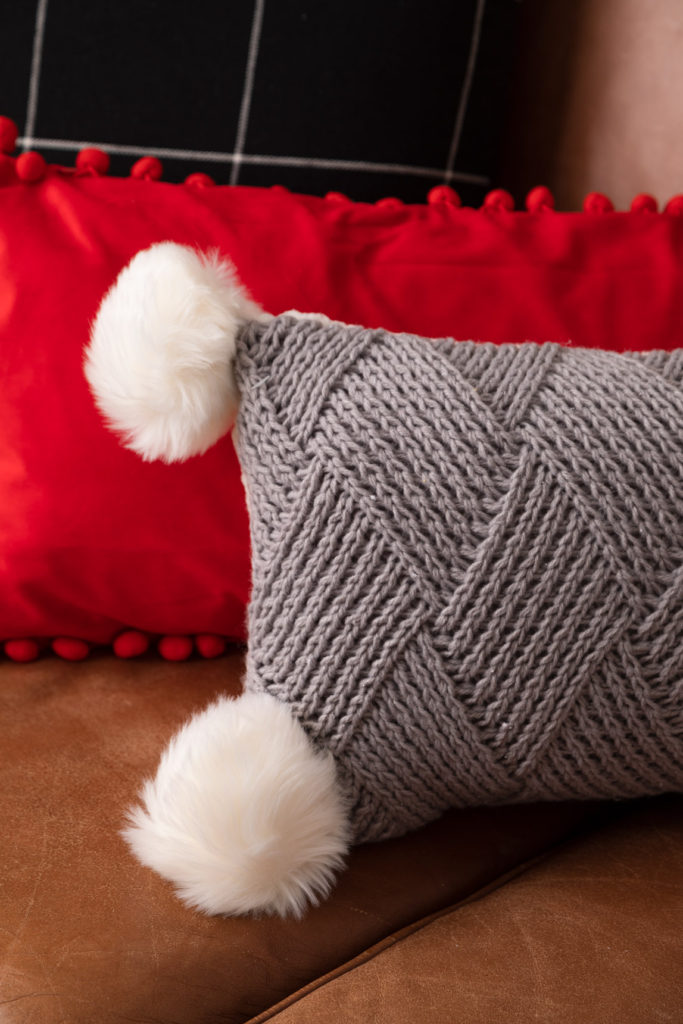 My home is one stop on an amazing Celebrating Christmas Home Tour so be sure to visit everyone's home and be inspired and delighted. The next stop on the tour is White Arrows Home so be sure to tell her I said hello.


Sand Dollar Lane // Aratari at Home // Postcards From the Ridge // Sweet Pea

Worthing Court // Atta Girl Says // Sonya Burgess // Kippi at Home

White Arrows Home // Cribbs Style // Dabbling & Decorating // One House 2 Barns

My Family Thyme // The February Fox // A Life Unfolding


My Wee Abode // The Tattered Pew // Thistlewood Farms

Artsy Chicks Rule // 2 Bees in a Pod // Zucchini Sisters (not shown) // The Little by Little Home


The French Blue Cottage // Elizabeth Joan Designs // Joy in Our Home

Thistle Key Lane // Noting Grace
Want to enjoy all the holiday season has to offer, but it all seems over whelming? Join me as we enjoy a stress-free holiday season with a ton of inspiration, money saving ideas for DIY Christmas decorating, gift giving, and so much more. Join HERE! And have the best of everything this holiday.
Merry Christmas,
Kippi
Comments
comments